Retailer's naughty and nice list
We checked in with retailers this holiday season to decide if Santa would drop 'em off a lump of coal or if they'd get a treat under the Christmas tree.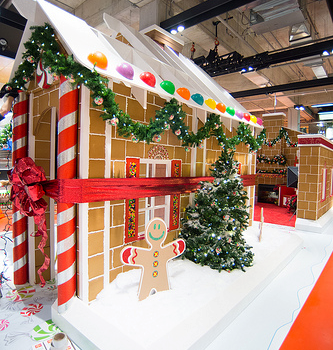 We made a list. We checked it twice. Some retailers have been naughty – but most have been nice.
Naughty:
Despite huge international growth – including the recent addition of 29 new U.S. stores – Montreal's Couche-Tard can't get any amour in its own province. The Quebec language office has blacklisted the company after it failed to submit its French language plan – required of all Quebec businesses. A blacklist mark prevents the store from competing for government contracts (such as bidding for space on provincial property).
A report by Winnipeg-based Frontier Centre for Public Policy is giving organic food a lump of coal for Christmas this year, calling the Canadian organic certification process "close to meaningless." The report said the $2 billion a year industry lacks proper testing and insufficient rigor by the Canadian Food Inspection Agency. The Canadian Organic Growers association, which includes Whole Foods Market, responded, calling the report biased in favour of companies that support genetically modified foods.
Nice:
Loblaw was full of Christmas cheer, setting up a giant gingerbread house in the middle of its Maple Leaf Garden location in Toronto, as part of its one-year anniversary. The house – which customers could walk through – was made with real gingerbread cookies, icing and candy.  The Hansel and Gretel witch no longer seems so crazy.
Montreal-headquartered Dollarama was given an early Christmas present as its revenue for the past quarter soared to $480 million, despite a tough market for discount retailers, many of which have slowed expansion plans or shuttered their doors.
Walmart and Rogers hope you'll find their magazine under your 2013 Christmas tree, with the April launch of Walmart Live Better. The six-times-a-year magazine will offer practical info and tips and inspirational articles around home, beauty and health, with food as the primary focus. It joins a host of Canadian retailers hoping to get into your magazine pile, including Loblaw, Sobeys and Canadian Tire.
Canadian Tire bought itself an early Christmas present, with the $85 million purchase of Pro Life Sporting Good store, which sells high-end sporting goods across 23 locations in Canada. This follows a move to add two million square feet of retail space to its sport retailers, Sport Chek and Atmosphere.