Brands of the Year: Beyond the Rack gets into closets
How the e-tailer found rapid growth and secured itself a key place in the e-comm landscape in just five short years.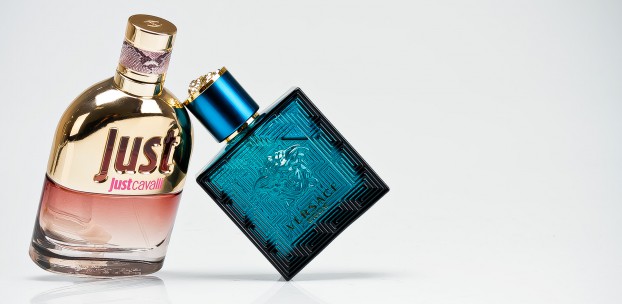 This year's Brands of the Year winners are as Canadian as maple syrup and they've had some very sweet successes. Check back each day this week as we count down the winners. 
Once upon a time, if you wanted to buy a hot new outfit, you had to actually get out of your pyjamas and leave your home. But in the last few years, the world of e-comm has exploded, with bricks-and-mortar stores offering up their own online platforms to compete with the multitude of buying sites. With so many sites out there promising steep markdowns and the best brands, how does a Canadian startup with zero brand recognition get off the ground and gain a loyal customer base?
Despite getting its start in early 2009 right after the recession, Canadian e-tailer Beyond the Rack (BTR) has managed to find a winning formula in a short period of time. With all its marketing done in-house and eschewing traditional advertising campaigns, it has firmly embedded itself in the country's e-tail scene by focusing on partnerships, the customer's experience and the value of data and measurement.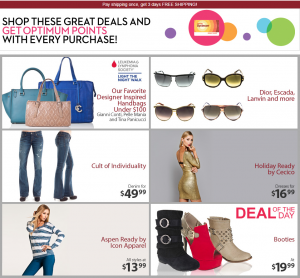 BTR has experienced steady intense growth over the years, with sales now into the hundreds of millions. Its market penetration in Canada is 30%, while its overall membership is 13.5 million (split fairly evenly between U.S. and Canadian consumers), with about 5,000 brand partnerships. Because it straddles many categories (fashion, home and even tech) the e-tailer says it's hard to peg its top competitors. Although flash sale sites like Gilt and Nordstrom-owned HauteLook are hot south of the border, and platforms like eLuxe and Peacock Parade (the latter adhering to a rapid-sale concept) are playing in the e-comm space north of the 49th parallel, BTR is Canada's largest flash sale site.
The membership-based site offers short-term, "flash" events, in which it sells items from its various brand partners at a price that is 30 to 80% cheaper than retail.
With various products at ranging prices, like designer bags in the thousands or a $7 spatula, Richard Cohene, director, marketing and business development, says the e-tailer has something for all.
"We do have a very wide breadth of merchandise – a lot wider than most retailers – and I think that's one of our biggest strengths, we're not a destination for the millionaires…[and] we don't just sell low-priced merchandise."
"What we are trying to do is just be that destination for brands you know and love, at a discount," he says.
But as a startup, a loyal following doesn't appear overnight, particularly when the marketing funds aren't there to make that happen.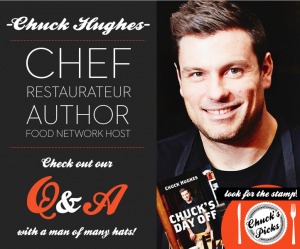 "If you can't buy brand equity, we decided we would steal it, borrow it," Yona Shtern, CEO, Beyond the Rack, told a crowd at an HEC Montréal alumni event in Toronto in February. "It's kind of like if you want to look better, stand next to good-looking people. So that's basically what we decided to do as a company."
Beyond the Rack associated itself with events like the Golden Globe Awards and the Academy Awards, taking photos with "fun celebrities," while also positioning itself around certain brands. Initially, it even sold some brands at a loss. The idea was that if the retailer sold luxury brands such as Gucci and Hugo Boss, shoppers would believe a dress it sold for $17.99 was also worth buying.
But the e-tailer would move on to find success beyond its initial "fashionista" segment, (although not abandoning this focus), extending into the home, kids and baby categories, opening its outlet section of the site and focusing on men.
Although its core demo is women ages 28 to 60 ("we actually skew [older] than we all thought," notes Cohene), the brand personalizes its communication on an individual basis.
"We literally send out about a million variations a day of the actual content of the email [to members] to really optimize that click-through and engagement rate to make sure that we can open the funnel up as much as possible to get users back to the site," he says. "The last thing we want is to be sending a generic message to absolutely everyone all the time. You're leaving a lot of fruit on the tree if you're doing it that way."
The e-tailer also forged ahead with new partnerships, both in the fashion space and beyond. It has worked with celebrities and lifestyle figures like the Kardashians, Rachael Ray and Chef Chuck Hughes, while partnering with credit card cos such as Visa (with which it recently offered members free shipping if they pay with Visa Debit) and unique programs with Air Miles and Shoppers Drug Mart.
The partnership with the latter, launched earlier this year, allows consumers to access a curated collection of items on a separate site and earn Optimum points on their purchases. The program is supported with its own email message system with promotions such as double or 10 times the points offered. The two retailers had been in discussions for about a year and a half, Cohene estimates, and he expects more to emerge from the duo's relationship.
Similarly, consumers can earn Air Miles on their purchases when they visit Beyond the Rack via the Air Miles e-store, although it differs from the Shoppers platform in that it is not a separate site.
The brand's main above-the-line advertising has been in the digital space with traditional online ads, while in the social space it has garnered 20,500 Twitter followers, nearly 12,000 on Pinterest and more than 600,000 Facebook likes. Meanwhile it also engages with consumers through its blog and initiatives like modelling contests. Last month it kicked off a plus-size model search for a year-long contract with the brand. Would-be models can submit photos to a microsite, and people can like them. The two contestants with the most votes win a place among the top 25. (A judging panel picked the other 23 and narrowed them down.)
BTR also recently launched its mobile app for its on-the-move consumers. (More than half of its weekend sales are made on mobile devices, and just less than half on weekdays).
But it's really its relationships with suppliers that are seminal.
Beyond the Rack both pursues and is sought out by suppliers, while its team of buyers travels to places like L.A., New York and Italy to secure merchandise. The e-tailer sells pre-owned luxury goods from brands such as Louis Vuitton and Chanel, which it obtains from certified resellers who can guarantee its authenticity. Buyers will regularly travel to Milan in order to acquire the kinds of discounts it can offer on its high-end, pre-owned merch.
"You can't work through multiple tiers of resellers and be as competitive as we are in terms of pricing," says Cohene. "We have to go as direct as we possibly can."
After all, keeping the customer happy is a basic rule for any business, but in the case of Beyond the Rack, it's built into its brand identity.
Earlier this year, Shtern attributed 80% of the e-tailer's revenue to repeat customers, while noting a shift in its approach to customer service, from one where reps are extensively trained to protect the company from those trying to take advantage of it, to one in which they "over-service" patrons, and the main goal is customer satisfaction.
Customer service reps are given an "apology" budget of sorts to distribute to dissatisfied customers, and are questioned if they don't use it.
"We know that a customer who interacts with us who had a bad experience with the brand for whom we created resolution immediately, we see an eight-fold increase in customer lifecycle, in lifetime value," he said. "It's the best money we can spend."
Maintaining good customer relationships could mean sending flowers on her birthday or offering someone a credit to come back and shop, but it's also simply about gaining trust.
BTR also practices a philosophy to measure everything, test small, fail fast and learn from it. For instance, to make its Home vertical successful, it experimented with variables such as vendors, brand assortment, price and margins for two years. Earlier this year, Shtern pegged the category at one-third of the e-tailer's business.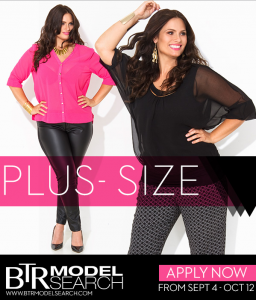 Similarly, Cohene says this measuring and testing approach helped BTR address the low conversion rate of its former registration page, which didn't let users see the site prior to registering. Tests, which enabled non-members to see the site, pointed to higher conversion and lower bounce rates.
The e-tailer has also learned to look closely at data, Cohene says. And the larger the marketing team (currently at about 10 people, with future plans to expand), the more you can focus on granular cases, drawing strong conclusions – which has helped BTR come to revelations, such as with the registration page, he explains.
"The devil is in the details, and if you don't spend enough time looking at them, then you'll probably miss the point because the smallest percent shifts here and there are really the things that are the most telling."
As for the brand's future, sticking to what has worked plus new iterative elements is where it wants to head, he says. In the coming months, Cohene says BTR is planning something that could be a retail game-changer, and although he couldn't share further details, he says it will be the only one doing it.
"We have to be that company at this point. We have to reinvent ourselves and we have to be the ones where people say, 'Well, they're doing it.' And I think we're going to start to set the bar."
This story appears in the October 2014 issue of strategy.