A canon for CPG marketers
Are you at the top of your game? From rethinking loyalty to acting more human, here's a handy list of must-dos to up the ante.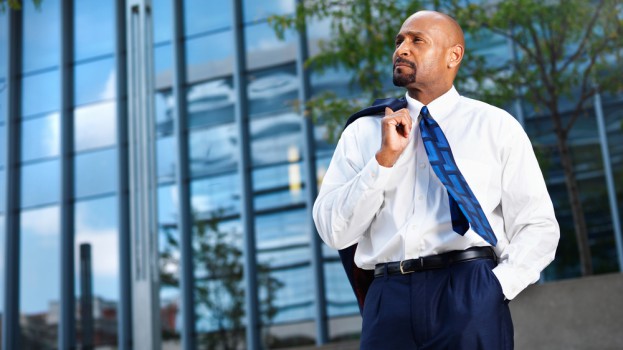 Retail is an evolving game and it's becoming harder to keep up with today's consumer. So we decided to ask some folks in the know to share what they think CPG marketers must do to gain an edge. Here are some pragmatic steps to elevate your game and help your brand break through.
CPG marketers must:
Sheri Pearson, sr. director, retail insights and strategy, and the Hunter Straker strategy team:

… rethink the points-for-purchase loyalty model. The typical customer loyalty platform of earning points is losing relevance in today's world. Retailers and marketers need to deliver more personalized and unique rewards to incentivize shoppers beyond just their purchases. Reward good behaviour, engagement and actions to avoid being just another points collection program that fails to drive real loyalty.

For example, TD offered unexpected and personalized rewards with its "Automated Thanking Machine," while Russian bank Alfa-Bank launched a special account that rewards customers for physical exercise. (Users connect their fitness tracker to the service, and for every step taken, funds from their existing account are transferred into the savings account, which pays a higher rate of interest than normally available.)

… be able to react in real time. Some of our favourite marketing efforts have been when brands provide solutions to real-time events at relevant times of need. This helps brands engage with customers at a more personal level, provides a human element to the brand and solidifies brand love. Too often process gets in the way of these great ideas coming to market. Fast-track processes must be explored.

For example, mobile cab app Uber offered 50% off all London trips for passengers who split their fare with another passenger during a 48-hour tube strike last year.

… make it personal. Consumers are more expressive than ever – they want to wear, drive and possess material items that show the world (i.e. their Instagram and Pinterest followers) they are unique.  From Levis' Made To Order Jeans service that allows customers to select everything from material, cut and design details to Sephora's "colour IQ" technology that scans consumers' skin and pinpoints the perfect foundation match, successful CPG marketers will offer more and more customized product lines and invest in technology that allows consumers to tailor products.

But the move towards personalized shopping isn't going to stop at the number of product SKUs offered – new technology is allowing marketers to customize the entire shopping experience.

Tesco has already rolled out face-scanning technology at 450 of its gas station locations in the U.K. to treat consumers to targeted advertisements as they fill up at the pump, meanwhile Bluetooth LE tracking systems like iBeacon are also on the cutting edge of a breakthrough. CPG marketers can use the in-depth data captured to provide personalized shopping experiences. Those ahead of the curve are already experimenting with this technology but still haven't even begun to scratch the surface of how it can be applied. This will be a critical year for experimentation; CPG marketers who don't embrace this trend now will soon be left behind.

 Ashley Gorrie, CEO, Gorrie:

… create a narrative that can transport from bricks and mortar to digital and back, so that the consumer does not get lost or fall off the path to purchase. For years, the term "the last three feet" referred to the moment of purchase in store, sometimes called "the moment of truth." Today the last three feet is more variable and dependent on technology, both online and offline. The redefined last three feet is now about understanding how different customers find their path to purchase – from the shopping cart on a mobile app to a YouTube video with links to product purchase to a sales clerk with a tablet or smartphone in-hand. And it can be at home, the office, on the go or at the actual store. The challenge this year will be how marketers connect those experiences to create consistency across all channels, and their ability to rally different parts of their organization to do so.

… simplify the big data task by putting effort and resources behind generating insights from fewer but more meaningful sources. As Forbes suggests, a critical role for CMOs in 2015 will be the simplification of data. They will have to prioritize strategies, channels and areas for growth in order to decide where to look for insights so they can build the most impactful programs.  Adopting a "less is more" approach is the key to success.

Janis Lindenbergs, SVP, national client leader, Cossette Toronto: 

… continue to distance themselves from their traditional reliance on features and benefits, as we drift increasingly further away from the era of one-way, interruptive advertising and move deeper into the current age of digital and social marketing. In today's hyper-connected, socially engaged consumer marketplace, a discussion of functionality or product attributes is falling lower and lower on the scale of interest and relevance.

To truly connect with consumers and their lives, CPG brands – indeed all brands – must behave in a more human way. They need to become more human-like if they are to make that critical one-to-one connection with their customers. People will connect with brands when they feel a connection with human qualities rather than product properties (think Cossette's latest Cheerios work). In fact, consumers' expectations of brands have changed along with this shift towards wider brand engagement. Consumers today want to know what a brand stands for. They are looking to see how it responds to the issues they care about and consumers are listening carefully for a tone of voice that will speak to them in a relevant way.

David Grisim, CMO and Canadian managing director, Exact Media: 

… finally make household penetration a top priority. For as long as I can remember we paid lip service to building brand household penetration, even as we saw it decline. We know HH penetration growth is essential for brand health, but there are just so many other boxes to check that we've been unwilling to make the tough choices necessary to make it happen – from achieving media sufficiency to investing in new digital capabilities. And heaven help us if we try to cut even one dollar from trade spending. So, where does that leave smart, contextually relevant sampling or other HH penetration builders? If we're lucky, we toss some budget dregs their way, and we say maybe that'll be enough to get meaningful results this time.

Marketers need to start with HH penetration and ensure it is sufficiently funded before moving onto other cascading priorities, even if that means you fall slightly short on what you thought was "sufficiency" in other tactics. But do yourself a favour and have a robust measurement plan and ensure your samples (or other offers) get into the homes of your prime prospects, not just deal-seekers looking for free stuff.

Image courtesy of Shutterstock