The marketing world never sleeps, which means there are bound to be things that fly in under your radar. To make sure you're up to speed, here's some news you might have missed this week:

Union has announced two new hires for its recently-announced Montreal office. Lisa Fournier, a 15-year veteran at DentsuBos, has joined as a producer overseeing digital work at the agency. On the account side, Audrey Rorsvort has been hired as account director, working on the Infiniti account. Rorsvort has a wealth of automotive experience, spending nearly four years working on Nissan Canada while at Tam-Tam\TBWA and with Ford Canada while at Ray Y&R.
Helen Pak, president and CCO at Havas Worldwide Canada, has been appointed president of the innovative and integrated campaign jury for the Clio Awards. Pak is the lone Canadian president, joining Tham Khai Meng, worldwide chief creative officer at Ogilvy, David Guerrero, creative chairman of BBDO and Susan Credle, U.S. CCO of Leo Burnett, among others.
Twist Marketing has hired Sheila Witt as account services manager in its Calgary office. Witt has spent the last seven years at Pattison Outdoor as a senior account executive.
Simren Deogun has been promoted to director of digital innovation at Stephen Thomas. Deogun joined Stephen Thomas in 2010 as an digital account executive and was most recent the senior account manager of digital and marketing services at the non-profit-focused agency.
Fuse Marketing Group has hired Anthea Mislan as an art director after two and a half years at Würstlingroup. Mislan joins eight other new hires that came into the agency in the fall last year, including Katrina Riccio as copywriter and French translator, Nicole Black as digital project manager and Lisa Stephenson as account director after nearly three years at JWT.
Montreal-based PR firm BICOM has opened a new office in Toronto to better serve the national scale of its existing clients. The office will be run by founding partners Marie-Noelle Hamelin and Vicky Boudreau, overseeing a four-person team, with plans for growth. In February, BICOM added Lacoste to a list of clients including Aritzia, Marc Jacobs, Jimmy Choo, Boss and Fendi.
Toronto-based agency The Hot Plate has rebranded to THP. The agency, which previously worked with food brands including Welch's, Astro and products from Kraft Foods and Unilever on a project-by-project basis, made the change to reflect growing interest from non-food clients.
Andrew Oosterhuis has been promoted to director of marketing for Budweiser, Kokanee and value brands at Labatt Breweries of Canada. Oosterhuis first joined Labatt in 2008 and has held a series of brand manager positions since then.
FCB Montreal has hired five new staff. Gaelle Cayrol has been hired as an account manager, coming over from JWT. Karine Camirand has been hired as an account manager after holding several marketing positions over nearly five years with Hotel Gault. Nicolas Côté-Bruneau comes over from BEC as an account coordinator on the Fido account, with Hugo Monin coming over as account coordinator from Havas. Luc Brissette has been hired as a web designer.
ClutchPR has been selected as PR agency of record for Guelph craft brewers Double Trouble Brewing Co.
Media Profile has been named PR agency of record for AutoTrader Canada and MedicAlert Canada.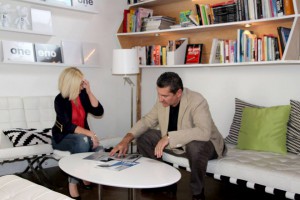 Transcend3 has been named AOR for all brands in the One Earth Farms family. Transcend3 will lead brand positioning and produce creative on a national scale for the company's organic, all-natural food brands, which include Beretta Farms, Sweetpea Organic Baby Food and Canadian Premium Meats.
Shine PR will be working with the Canadian arm of Orbis, a global non-profit dedicated to saving eyesight, on its annual Plane Pull for Sight initiative. Shine will handle social media outreach and pursue strategic partnerships for the event in Toronto and Vancouver, which sees a team of people pull a full-sized cargo plane to raise money for Orbis' work.
Toronto-based agency Clever Samurai has been selected by the Toronto Public Library to create a social media campaign to commemorate the opening of its 100th branch. The campaign, which launches this spring, will highlight the range of things members of the community can access at their local library that they might not realize, like 3D printing and art exhibits.
Communidee Design has renewed its contract with L'Oreal. The two have worked together since 1997.

Hubub, the social media site that received a $5 million investment from Bell Media in the fall, has announced it will be pursuing a sponsorship-based monetization model. Bell holds exclusive monetization rights to Hubub in Canada, and recently promoted the site with ads during CTV's broadcast of the Super Bowl.
A new native content platform for the Canadian market has launched in the form of Toronto-based Real Content Network. The network is emphasizing native options outside of Facebook and Twitter, and current agency partners include Mindshare and NeoOgilvy.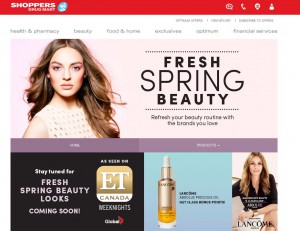 ET Canada launched its largest brand partnership deal ever this week, working with Shoppers Drug Mart on its new "Always on Beauty" campaign. The 39-week deal will see the show's reporters host segments on how to re-create looks seen on the show, and the products used will be displayed prominently in-store with co-branded displays.
Bell Media has launched an appeal against the CRTC's ruling that it will ban simultaneous substitution of ads during broadcasts of the Super Bowl. Bell, which holds the broadcast rights for the big game beyond 2017, argues the decision interferes will its contractual rights with the NFL. If the decision stands, not showing ads from Canadian advertisers could take as much as $100 million away from Bell, impacting its ability to invest in Canadian production.