Up to the Minute: MacLaren's new CD
Plus: a new VP at Cossette, a new programmatic platform and other ad and media news you may have missed this week.
The marketing world never sleeps, which means there are bound to be things that fly under your radar. To make sure you're up to speed, here's some news you might have missed over the last week:
Agency hires, moves and changes
Former Cossette CD Joe Piccolo (pictured) has joined MacLaren McCann as group CD, working on the agency's RBC account.
Back at Cossette, group account director Jean-Hugo Filion has been promoted to VP of account service. In his new role, Filion will be responsible for clients including the Royal Canadian Mint, Home Depot and General Mills.
North Strategic has added to its senior team with the hiring of Alice Choe as director of digital and social media in the Toronto office and Paula Worthington as senior account director in Calgary. Choe joins from Target Canada, where she was digital platform strategy manager, and will help North bolster its content and paid strategies within the social space. Worthington spent the last five years as a VP at boutique PR agency Brookline and will focus on growing North's Calgary office as it attempts to expand its presence in Western Canada. The pair bring the headcount across the agency's offices to 52.
Environics has hired two new ACDs. Copywriter Julie Martinson and art director Ella Potyrala-Singleton, former ACDs at Union, joined in February and will bolster the creative offering at the PR agency and its digital marketing agency Agnostic, which launched in June. In October, Environics got a new president, Paul Lockhard.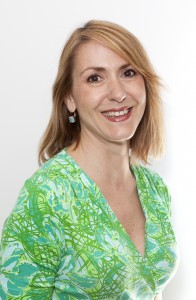 Diana Conconi (pictured) has been promoted to SVP and partner at Kaiser Lachance Communications. Conconi joined the agency when it launched in 2011 as client partner and has held numerous roles over her 30-year career, including partner and chief communications officer at Creative Initiatives, VP and marketing group lead at National and SVP, partner and deputy general manager at Fleishman-Hillard. In her new role, Conconi will lead the marketing communications practice at the agency and focus on business development.
Bensimon Byrne has boosted its digital and experience offering. The agency has hired Eugene Andruszczenko as director of technology, joining from Havas, where he helped to relaunch the agency's digital strategy and integrated team in Toronto. Phill Dodd, previously user experience lead, has been promoted to director of user experience. Dodd joined the agency in 2012 from Rogers Media, and previously worked as a UE designer at Cundari.
Benoit Boucher has been hired by Montreal's Pigeon Brand Design as a strategic planner for shopper marketing. Boucher joins from Publicis Montreal, where he was an account director.
Media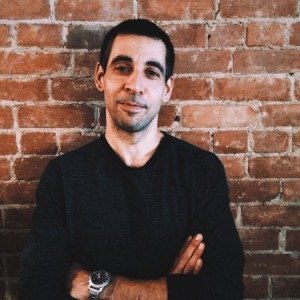 Native ad company Vibrant Media has hired Michael DiGiovanni as its sales and operations director in Toronto from Evolve Media. Prior to this, Vibrant did not have any employees on the ground in Canada, and is planning a Toronto office as it looks to expand its business here.
Spotify announced it will be launching expanded ad options next month, including using its first-party data to target listeners of one of the 1.5 billion playlists on the music streaming service.
Mobile magazine app Next Issue Canada has launched a French version and has added 20 Quebec-based titles to its offering.
Air Miles has rolled out a test using beacons, putting the mobile tech in Rexall locations in Toronto and Staples locations in Edmonton and Calgary.
AOL launched its programmatic platform One by AOL this week. All of the company's other programmatic brands have been renamed to align with One, which offers the ability to plug in ad inventory and data from non-AOL partners.
Postmedia's acquisition of Sun Media's English-language newspapers closed this week, giving the company 170 new brands.