AToMiC Awards: Old brands, new tricks
You can't teach an old dog new tricks, but brands looking to reach a younger audience are proving this analogy doesn't always apply.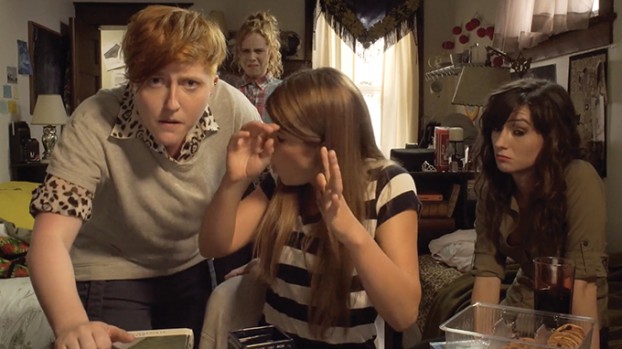 This story appears in the June 2015 issue of strategy.
It's not easy for a well-established, set-in-its-ways brand to look itself in the mirror and recognize that maybe it's time for a change. For years, ads for maxi pads typically painted "that time of the month" in a gentle manner, using an innocuous (and puzzling) blue liquid to demonstrate how its products work. But that's no longer the go-to strategy for some of today's fem care brands.
U by Kotex, for one, took a content-heavy approach with its online branded series Carmilla. The 36-episode, four-minute scripted transmedia series puts a modern spin on a vampire classic novella, and was created to reach the digitally-savvy millennial audience.
During each episode, Kotex products were subtly integrated into the show, and vlogs featured two characters from Carmilla debating questions around whether or not vampires get their periods. Since the launch of the series, the show has tracked more than 17 million minutes of viewing, as well as nearly 11 million earned impressions.
And then there is Always and the viral and multiple award-winning campaign, "#LikeAGirl" the brand created last year after realizing that it too was losing its grip with the newest generation of girls.
Society does things to undermine a girl's confidence, like the schoolyard expression, "You throw like a girl." Always wanted to inspire and champion girls' confidence. So, working with Leo Burnett, the brand turned the age-old expression on its head with a social experiment. It interviewed girls, asking them what it meant to do something "like a girl," with responses from an older group interpreting it to mean doing things pathetically, while a younger group had the opposite reaction.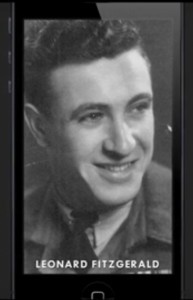 Bloggers as well as celebrities were invited to share the video, and #LikeAGirl generated more than 76 million video views worldwide. It also drove brand purchase intent post-campaign from 42% to 46%. And with teens, it grew from 40% to 60%.
Fem care brands aren't the only ones changing horses midstream.
Historica Canada, a charity dedicated to educating Canadians about their country's history, also needed a new approach to reach a younger audience, and so it decided to jump on a platform that very few brands have used before.
The foundation's Memory Project is an initiative that chronicles Canada's military history. It documents first-hand accounts of veteran stories and invites young Canadians to engage with the content so that the conversation can continue. To get teens to visit its site, Historica Canada and its agency Rethink realized it needed to be where they were spending most of their time — on popular app Snapchat.
The mobile platform is used to share moments that, after viewed for a few seconds, are deleted forever. So, on Remembrance Day, Historica sent Canadian teens a 12-second video message from a real veteran, telling them about his World War II experience. But before he could finish, the veteran was abruptly cut off and his story was gone forever.
All that was left was a message that asked them to not "let his story disappear" and invited viewers to visit Thememoryproject.ca to help preserve veterans' stories. It did just what the organization hoped it would do, bringing more eyes to its website and increasing page views by 500% compared to the previous year.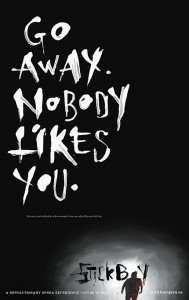 And just as Historica was looking to do an about-face to reach a younger audience, so was the Vancouver Opera when it launched a fresher, more contemporary show called "Stickboy." With its patrons getting older (and literally dying off), the company modernized its offering, but the challenge was convincing a younger audience who might be interested in the new work to buy tickets.
Opera originated as a movement for artists to share political and topical issues, so the company and its agency DDB ran with this insight, partnering with four artists to create murals that spoke to the play (about bullying) as well the artists' own personal stories. Each mural was tagged with the line, "There's a monster in all of us" and included aggressive statements from the libretto, like "Time for a diet Fatty." In the end, "Stickboy" generated three times the amount of social conversation than previous shows, and reversed the company's declining ticket sales (exceeding the goal by more than 200 tickets).
Cannes pick
Always "#LikeAGirl"
"This campaign is about more than just rallying for gender equality; it's about re-evaluating and re-defining language in a positive way."
- Martine Levy, managing director at DDB PR
The hardware
P&G (Always) "#LikeAGirl" Leo Burnett/Holler Gold AToMiC Idea, Gold AToMiC ROI, Silver Digital Engagement // Kimberly-Clark (U by Kotex) "Carmilla" Geometry Global Silver Brand Integration, Bronze AToMiC Collaboration, Bronze Brand Content // Vancouver Opera "Stickboy" DDB Canada Silver Print Engagement // Historica Canada "The Memory Project" Rethink Canada Gold Niche Targeting, Silver Digital Engagement 
Change is good for the (brand) soul
General Mills and its cereal brand Cheerios recently made some changes of their own. The food category had become fiercely competitive with organic and natural players. So Cheerios rejigged its thinking to have all of its sub-brands marketed under a single campaign, as well as become more purpose-driven.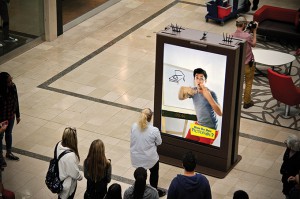 The brand and agency Cossette came across a phenomenon, fortuitously called "The Cheerios Effect," in which small floating objects attract each other. This became the campaign's basis – creating powerful human connections.
Pairs of people of different races, same-sex couples and those with disabilities were represented in a series of long-form videos as well as 30-second spots, telling their personal stories of connection. Anyone could share their own personal connections through an online tool, which assembled pictures (using Cheerios "o's" in a virtual bowl of milk) that related to some of the words in their written stories.
The brand reported a volume jump of 5% in the first three months of the campaign. It also saw more than three million video views, thousands of personal stories shared online and generated millions more media impressions.
Shaking things up means having to push boundaries and figure out what connects with today's consumer, which is exactly what Mattel Games did when it had found that audiences today tend to favour new-age video and online gaming over good old-fashioned board games.
Even though it has had an impact on the category, Mattel decided to use digital technology to get people to play with one of its best-known titles, Pictionary.
The virtual world isn't able to deliver a live, physical experience that traditional games provide. So Mattel created an immersive experience that allowed shoppers to play a live game of Pictionary with a man in a digital out-of-home poster.
The activation, which saw people guessing what the actor was drawing in real-time and being rewarded with prizes (like a giant teddy) and experiences (like a live marching band), was filmed and placed online where it received more than one million views in less than a month. It also generated 7.3 million social, and more than five million media impressions, proving that change really is good for the (brand) soul.
The hardware
General Mills "The Cheerios Effect" Cossette Gold Brand Content, Bronze Digital Engagement // Mattel "Pictionary Mall Surprise" TrojanOne Silver Experiential Engagement