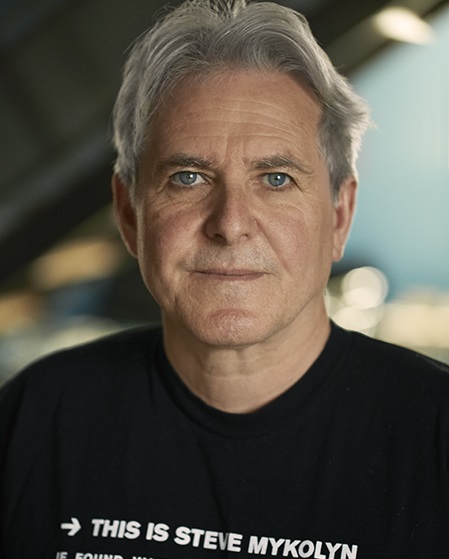 This story appears in the June 2015 issue of strategy.
The secret to a happy ending is knowing when to roll the credits.
Better roll them now before something else goes wrong.
– Drive-By Truckers, "A World of Hurt"
Those are the lyrics Steve Mykolyn, Taxi's current chief brand officer and former creative lead, quotes when he's asked for an explanation as to why he's retiring from the advertising world after 14 years.
Despite being from a country song that's ostensibly about facing the world with optimism following massive heartbreak, for Mykolyn it's also about how life's challenges make it great. And now just happens to be the time to devote his energy to some challenges he hasn't seen before.
"Sometimes, people will refer to their life story as being in chapters," he says. "I need to start a new book."
"I'm not sure what you have planned for this," Mykolyn tells me when we sit down to talk. "But I think you should probably keep it short."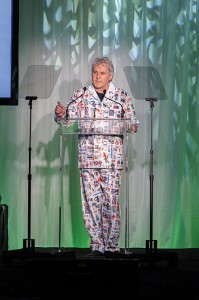 That sentiment is apt, considering how much he's accomplished in a career that's been relatively short compared to others who have left agency life, and can often tell stories of watching the advent of the internet and social media take over dominant platforms in the industry. Although it seems that, even if he could, Mykolyn wouldn't be too interested in dwelling on how things have changed.
"The challenge today is the same it was 10 years ago or 30 years ago," he says. "Coming up with great, creative ideas is just as important as selling products. Today, shrinking budgets, diminishing timelines, a fractured media landscape, all of that's just the conditions we have to work in. Get over it."
Taxi is the only agency he has ever worked at; Mykolyn came on in 2001 as associate creative director in charge of design and interactive, joining right before the then-independent agency (it was bought by multinational holding company WPP in 2010) went on a four-year winning streak at strategy's Agency of the Year awards and began its expansion across Canada, as well as internationally into New York and Amsterdam. He took on the executive creative director position at Taxi in 2007, moved into the chief creative officer role in 2010, just in time for the shop to be named Agency of the Decade by strategy, and took over thought leadership at the agency as its chief brand officer in 2013.
"I'm the poster child for 'Anybody can do it,'" he says. "It doesn't matter who you are or where you work, if you make the most of the experience while you're there, you'll get to do all these different things. I got to be ACD of interactive and design and ultimately CCO at an agency I felt privileged to even be hired at. That's pretty cool."
Mykolyn was at the helm when the agency created the iconic El Tabador mascot for mobile provider Koodo and when it developed some of its most well-known work for Viagra. During that time he's also won, among other prestigious industry awards, a Gold Lion at Cannes, a pair of Gold Pencils at the One Show and dozens of CASSIES for creative effectiveness.
"We've been known for the longest time as a creative shop winning a lot of creative awards, but I'm proud of the fact that our effectiveness record is just as impressive," Mykolyn says. "We have the most CASSIES in Canadian history, which makes us the most effective agency in Canada. What client wouldn't want effectiveness as their secret weapon?"
When Taxi won Gold at Agency of the Year in 2008, CEO Rob Guenette told strategy the agency's recent "design renaissance," which was largely responsible for its creative track record, could be traced to Mykolyn.
"The world is changing, and there are more stories to tell in more places, and he is one of the original 360-degree thinkers," Guenette said.
"I'm a creature of habit. It would be really easy if someone wanted to assassinate me," Mykolyn says, referring to the Italian bistro we meet at, where he regularly gets the dinner special on Mondays. It's a statement that seems antithetical to the reputation he's built as one of the top creative minds in Canada with an eclectic set of artistic tastes (though he'd never describe himself that way).
Prior to diving into the agency world, Mykolyn was no stranger to varied creative pursuits. In 1995, he self-published Metal Leather Flesh, a book of photos and text exploring motorcycle culture, complete with Harley-shaped 3D glasses. In 1997, he wrote and directed El Dia, La Noche Y Los Muertos (translation: The Day, the Night and the Dead), a short documentary about the Day of the Dead festivities in Mexico. In 2002, he provided the words and design for photographer Russell Monk's book, Amusing World.
Even before that, his career path diverted from the standard. When he was a fresh graduate from Ryerson University's School of Journalism in the 1980s, Mykolyn took his experience running design, layouts and photos for The Eyeopener, one of the country's top student newspapers, and parlayed it into a career as a graphic designer. After working at a now-defunct magazine, he started design firm MDI and later sold it to King West Communications, running it as a division of that company focused on publication design. He was later part of a three-person team that helped Integrated Communications & Entertainment launch its graphic design department, which had grown to 30 people by the time he left in 2000 to join pure-play interactive firm Organic in its newly launched Toronto office.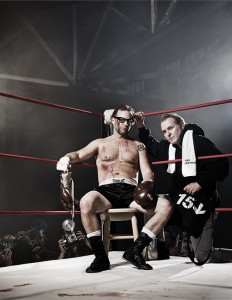 As his path to Taxi – and his work ethic during his early days there – shows, Mykolyn is a fan of taking risks and coming up with ideas that solve a business problem, leaving a lasting impact on people's lives. He says he'll miss those challenges once he moves on to what's next.
"Creative people want to solve a challenging problem that demands the most from both the creative side and the business side – especially when that means they get to come up with a cool or unique approach that will make people either engage, act or get involved," he says.
He points to things like Canadian Tire's House of Innovation (an actual house the retailer bought in 2011 to show off its products, which it then sold, giving the money to its charity, Jumpstart) and Bombardier's Olympic Torch (which could withstand Canadian weather for the 2010 Vancouver Games) as examples of Taxi growing into an agency that solves challenges beyond simply selling things, touching a chord with the wider population.
"That's when advertising is really effective," he says. "You do these cool things that reach only a small group of people, but because it's something that's important for everybody, everyone eventually finds out about it and it becomes its own news story."
As much as his creative pursuits have been varied in terms of what he has done outside the industry, Mykolyn's activities within advertising have been almost as far-reaching. He has sat on the advisory boards for OCAD, Humber College and The Creative Circus (a creative advertising education program in Atlanta), has been part of the executive committee for D&AD and served on the board of directors for the One Club since 2009, during which time he helped establish a grant to assist post-graduate students with their living expenses.
In those experiences lie what Mykolyn will miss most about the industry: the people he's worked with, both inside and outside his agency, and the lessons they've taught him.
"That's my biggest piece of advice: learning to collaborate and finding people smarter than you to work with is the secret to success. I've made it my mission to be the dumbest person in the room, mostly by design," he says. "I've learned so much from everybody else that I've always been the beneficiary of their knowledge in one way or another. You can never know what the best idea is, so you either have to figure it out by doing it or listening to people who know better."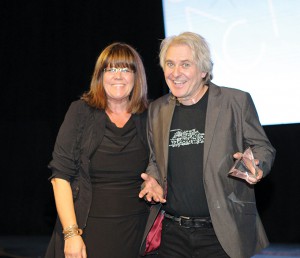 Above everything else, Mykolyn singles out his work on the 15 Below jacket as one of his proudest accomplishments. As part of a challenge to find a way to give back to the homeless in Canada, Mykolyn and fashion designer Lida Baday created a lightweight windbreaker that could be stuffed with easily-obtainable materials, like newspaper, to be turned into an insulated winter parka. After testing the concept himself by spending a night in a meat locker, Mykolyn and Taxi worked with the Salvation Army to distribute more than 3,000 jackets across Canada. The project also won a Gold Cube from the ADC for outstanding pro-bono work for non-profit clients, the first time a Canadian campaign has won that award.
"I really liked doing it," Mykolyn says. "Some of Taxi's best work over the last few years has been that kind of work, and I think Canada as a whole really punches above its weight in that [cause] category. Aside from 15 Below, there's Raising the Roof [which works with Leo Burnett], [Grey Canada's work with] Moms Demand Action for Gun Sense in America, the Pain Squad app [by SickKids and Cundari], the list goes on. Not one of them have any relationship to another but they are all consistent in their excellence, and that's something all of us can be proud of."
Things that make society better are a source of passion for Mykolyn, but despite how well he has seen Canadian advertisers perform in that realm, he feels there is one big issue the industry still does not devote enough time to solve.
"The gender gap in advertising is getting a ton of attention right now," he says. "There's been some positive traction thanks to things like the 3% Conference led by Kat Gordon, and [ADC executive director] Ignacio Oreamuno's 50/50 initiative that have led to more balanced juries at some award shows. But the work of getting more women into senior positions and hiring in general, there's still lots to do."
For Mykolyn, the importance of tackling the gender gap and the good it will bring is self-evident.
"It's one of those things that's just important because it is. Think of the word 'inequality' and you see why it needs to be addressed."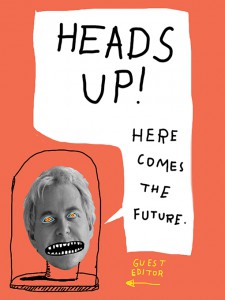 Despite the awards he's won and the attention his agency has received while he's been part of its creative brain trust, there is a mountain of ideas that never went to market, which is where his second piece of advice comes in.
"There's a lot of ideas I've had that died for various reasons, but I think everyone in the industry has dealt with that," Mykolyn says. "What I learned early on is you'll have a lot more ideas. It's easier to move on when you realize the next one might be even better."
In terms of what's next, Mykolyn has an interest in award-winning interior design and architectural company Castor, run by the same people behind Toronto restaurant/punk rock venue Parts & Labour. Some of the products Castor makes are the kinds of creative ideas that excite Mykolyn about the future. These are things like the company's induction lamp that uses magnetic fields to transfer electric currents, or a light powered by soon-to-be-obsolete MagSafe MacBook chargers, or, outside Castor, things like Tesla's Powerwall (a rechargeable home energy source). Mykolyn thinks ideas like these are not only cool innovations, but will have a positive impact on the way people live their lives.
And one more thing – he's also invested in a farm.
"I can guarantee you I'll be the dumbest person in the barn," Mykolyn says, "including the cows."
Images, from top to bottom: Addressing the crowd as host of AToMiC with flair in 2014; presenting the 15 Below Jacket to the Salvation Army; Mykolyn provides support to Taxi CEO Rob Guenette on strategy's November 2008 cover, where Taxi was named Agency of the Year; accepting an AToMiC Award in 2013 from co-host Lauren Richards; a "futurized" headshot by artist Gary Clement for the Feb/March 2014 issue, which Mykolyn guest-edited.