Risky business
Which brands are proving that a calculated risk can reap big rewards?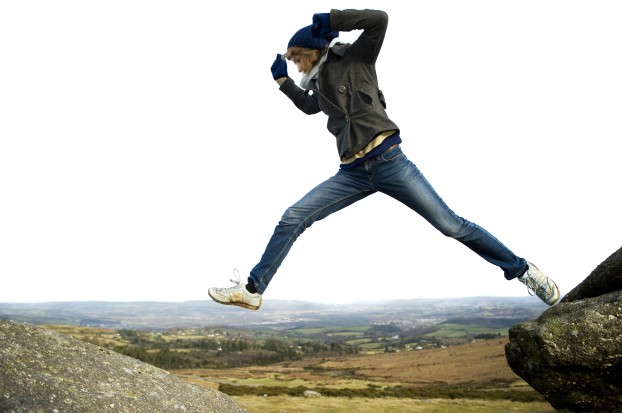 This story appears in the June 2015 issue of strategy.
Venturing into uncharted territory can seem too daunting for some marketers who may not want to disrupt the status quo, especially when the status quo has worked just fine in the past. But without innovation, how can you ever take your brand to the next level? Brands like Kotex, PepsiCo and Schick are proving that a (calculated) risk can reap big rewards.
In 1872, Sheridan Le Fanu wrote a novella about Carmilla, a vampire who becomes obsessed with a teenager named Laura, creeping into her room each night to bite her chest.
The story predates Dracula (and indeed, influenced its writing), and was considered risqué during the Victorian era for its lesbian and sexual overtones.
But Carmilla created a lasting legacy, influencing how female vampires are portrayed in literature and media over the next century and a half.
Today's Carmilla is equally risky.
The 36-episode web series was created in partnership with Toronto studios Shift2 and Smokebomb Entertainment, and Kimberly-Clark's feminine hygiene brand, Kotex, of all things.
It follows Laura, a university student who discovers her roommate is missing, only to be replaced by a dour, leather-clad Carmilla – who may or may not be a vampire (spoiler alert: she is). Instead of a one-sided obsession with Laura, today's Carmilla introduces viewers to a love triangle, with Laura in the middle, unsure of her feelings for the vamp while head-over-heels for her TA, who is also a woman.
And while a lesbian love triangle is a more mainstream story to tell today (compared to 1872), what's particularly risky is Kimberly-Clark's relationship to the tale. Not just because of the potential controversy courted by LGBT characters (an issue that is still prevalent in advertising today), but also because a branded content series of this nature is so untested.
But Denise Darroch, brand manager, U by Kotex, wanted an "out there" idea. She tasked her agency partner, Toronto-based Geometry Global, with a simple brief: bring her a marketing program that might get turned down for being too innovative, different or risky.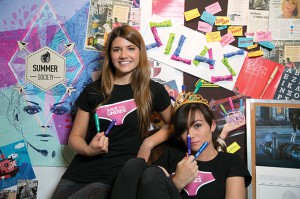 "It's very easy to get caught in the place you normally play," Darroch says. "But if you want to push boundaries, try different things, you have to move out of that comfort zone [because] that's where you get the really juicy content you can move forward with."
But getting out of a marketer's comfort zone is difficult.
"There's definitely issues around a lack of risk-taking in the market," said Tony Matta, CMO of Kraft Canada, in an interview about what keeps him awake at night. "It's not that surprising how Canada did at Cannes [in 2014, when our country walked away with only 15 Lions at the international award show, none of which were Golds]. You have smaller countries that should have less impact in the marketing world setting the marcom agenda and are on the podium more often than we are. And you look at why – it always comes down to the same thing: risk-taking."
Timid marketers aren't just a Canadian phenomenon, of course.
Digital Roadblocks, a study from software maker Adobe, found 54% of marketers in the U.S. know they have to take more risks, but only 30% consider themselves risk-takers. The same study found that while 63% said they knew they had to try new things and 45% stated they needed to experiment with new technology in order to succeed, 65% admitted they only feel comfortable adopting new technology once it's become mainstream.
In a global study, California-based agency RPA found that 76% of agency respondents said their clients were afraid of risks. But agencies who self-reported being risk takers were more likely to win more awards and grow revenue at a higher rate than their competition.
And there's more demand for risky behaviour from the public. In its annual consumer behaviour trend report, Ford found consumers are ripe for trailblazing brands. "Society has always loved risk takers," the report states. "But the marketplace has never been more receptive to them as it is today," pointing to digital platforms like Kickstarter and Pozible as enablers. Nearly half of the global population under 35 gravitates towards brands it considers rebellious, the report adds.
Risk, of course, can take many forms – whether that's a new product launch (see sidebar below), a new marketing campaign (such as Dove's long-lasting "Real Beauty" push, which launched 10 years ago) or even experimenting on a new media platform (The Lego Movie comes to mind).
And overwhelmingly, when it comes to finding new ways to stand out on shelves or gain share of voice in a crowded social sphere, brands that aren't resting on their laurels are the ones that are winning.
For Kotex, it wasn't just the positive (and normal) portrayal of a same-sex love triangle that was risky (and Darroch says they went in knowing there would be backlash). It was also the branded content execution on YouTube that was a bold move from the brand.
Traditionally, if a company wants to try its hand at branded content, it would partner with a well-known entity like a TV show, banking on the show's built-in fanbase to drive awareness.
But Kotex wasn't partnering with a well-known show, and none of Carmilla's cast members could be considered famous enough to draw in audience members. Instead, it relied entirely on the content to drive views.
What's more, Darroch says they made a conscious decision not to integrate Kotex directly into the storylines, opting to maintain its "executive producer" status to avoid distracting from the story. In fact, as Laura navigates a school replete with kidnapping young girls (a key plot point), there's no mention of periods at all. Instead the brand created a series of one-off videos utilizing the cast members, but living separate from the main storyline, and answering tough questions like "Do vampires get their periods?" (The answer is yes.)
Financing a series without baking brand mentions into the main storyline (with only subtle product placement) is almost unheard of in the branded content space.
And because this is totally new terrain for the brand, Darroch says it's hard to tell if there's a correlation between watching the series and purchasing the product in stores, or converting new customers. That being said, though Kotex is still figuring out how to measure ROI, she says Carmilla can absolutely be considered a success.
Each episode has more than 300,000 views, while the branded content one-offs have at least half that. That's more than 17 million minutes of watch time, or more than 7.5 million views overall. What's more, Darroch says people are talking about Kotex alongside Carmilla, bringing up the brand unaided and unprompted on fansites and in the comment sections on YouTube.
For the 2015 season, Kotex has doubled the budget, she says, and extended the one-off branded episodes into their own 12-episode series with its own storyline to run on top of the 36-episode second season.
But possibly the biggest indicator of success is that other brands are following in its footsteps.
In March, Energizer-owned razor brand Schick Quattro for Women launched its own branded content comedy series called MsLabelled, focused on a fashionista trying to launch her career through a blog. The YouTube-housed show, also created by Shift2 and Smokebomb, and partially financed by Schick, was a testing opportunity for the brand, says Jennifer Carnevale, associate brand manager on women's systems at Energizer.
The brand had been looking for an opportunity to connect with fashion-forward women age 18 to 24 on YouTube because they're heavy users of the site, visiting it 21 times a month on average, Carnevale says. After reading the script internally, she says they felt it was a great fit for Schick because the main character was fun, flirty and loved fashion – which epitomized Schick Quattro for Women's target.
"Though it was a leap for the brand, the buzz and success that the previous Shift2 series [Carmilla] got made us comfortable that [MsLabelled] wasn't going to be a complete risk," Carnevale says.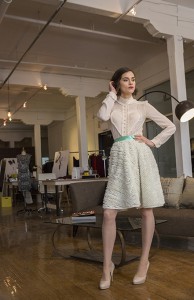 And like its predecessor, MsLabelled is riding a wave of good tidings: at press time, the series has more than 530,000 views across 11 episodes, with more than 618,000 impressions on Facebook and Twitter, while visits to Schick.ca are up (a key indicator of success for the brand). What's more, TV channel Slice has picked up the series, though the premiere date hadn't been announced at press time.
With so many pressures to deliver on sales or brand metrics, it can be hard for marketers to step out of their day-to-day comfort zone to try things that are innovative, says Christine Kalvenes, CMO, PepsiCo Canada.
Kalvenes started at the Canadian arm a year ago, having previously been VP of innovation at PepsiCo in Texas. And while she thought the brand was doing well in Canada, she says there were a lot of missed opportunities in the digital space to engage consumers in a more one-on-one manner. "And when I looked at our plans, we weren't moving in that direction," she says. "We were focused on traditional TV spots and not nearly enough on emerging consumer spaces.
"When you're a large company, trying to drive and grow scale across your product lineup can create challenges, so sometimes I worry we are going to miss opportunities," she adds. "Are we going to be able to capitalize on a niche opportunity to grow something big, or is that just a niche opportunity that's going to come and go?"
To balance those concerns, the CPG co introduced a new way to manage marketing resources – one that's been tested by some of the world's most innovative companies, like Google.
The 70/20/10 approach involves devoting 70% of resources to "tried-and-true" methods, 20% to incremental innovations (improving upon existing methods), while dedicating 10% to pure experimentation.
The 10% experimentation piece of the pie is small enough that if things fail, they won't have a huge impact on the company's bottom line, Kalvenes says, but if it succeeds, the experimentation can have a huge payoff. (One study by the Harvard Business Review found this technique often had the inverse effect on sales: the 10% experimentation often drove 70% of the revenue growth, while the 70% tried-and-true efforts often only resulted in 10% of the revenue growth, across all industries. In the CPG space specifically, that was inversed, however, as 70% of the tried-and-true efforts drove 80% of the business, innovation only drove about 2% of sales.)
PepsiCo's new policy is only now moving into place, and joins the likes of Kraft, which implemented a similar program a year ago. (Kraft's Matta came from PepsiCo and did stints in the U.S. and U.K.)
"I expect to see transformational merchandising in stores, new partnerships to elevate the equity of our brands or even throwing the traditional media mix out the window," Kalvenes says.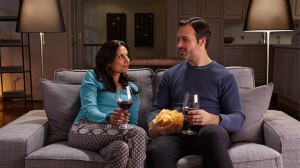 She points to a Miss Vickie's marketing push launched in 2012 as an example of a ground-breaking idea. Based on the insight that chips are often consumed over a glass of wine, the marketing team for the PepsiCo brand strategically placed its merchandising displays alongside wine in grocery stores (in Quebec) and occasionally in Wine Rack retailers (in Ontario). This led to a partnership with California vintner Woodbridge to do a co-branded marketing campaign on TV, social media and in stores. Thanks in large part to its wine focus, since 2012, the brand has increased sales by $10 million.
Kalvenes says they're still in the process of trying to figure out how to tie the new 70/20/10 system into job performance, and she doesn't expect to see particularly risky moves from PepsiCo until the 2016 marketing season kicks off (as 2015 activity was planned last year).
However, some experimentation is starting to trickle out. She points to an upcoming partnership with a national grocery retailer. A pilot program, rolling out in the next few weeks, with details embargoed at press time, will feature PepsiCo leading a multi-company breakfast push designed to deepen the retailer's presence for the most important meal of the day.
Kalvenes says the new push involves working with some of its competitors and creating an entirely new way of displaying and packaging food around the meal, rather than as components.
She says the 70/20/10 system is great for employee retention as well – "Who doesn't want to be stimulated and think bigger and come up with the next big thing?" – especially among younger cohorts, adding that encouraging risk-taking can be a useful tool to allow them self-expression and keep them engaged.
"This approach isn't new," she says. "But systemizing it [at PepsiCo] is. If I don't encourage people to think about using 10% of their plan towards risk-taking, transformational ideas, we'll continue to do things the way we always have. If you don't experiment and set yourself up to try new things, you could really become antiquated and out of date. Things are changing way too rapidly for us not to get on the train."
BCAA drives into uncharted territory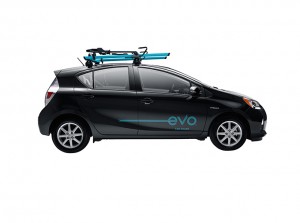 Attempting new marketing tactics seems downright safe compared to new product launches, which have a 75% to 85% chance of failure (depending on the study cited).

But that didn't dissuade the British Columbia Automobile Association (BCAA), which launched its own car-sharing service in March called Evo, with a campaign by Vancouver-based agency DDB.

Some may consider it strange that an auto club – best known for its towing services or hotel discounts – would delve into the car-sharing space, especially considering there are at least four other players in B.C., including Car2Go and Zipcar.

But Eric Hopkins, SVP and chief new ventures officer, BCAA, says he felt they have British Columbians' "permission" to try a new business venture.

Post-recession, consumers are smarter about how they spend their dollars, while concerns for the environment continue to grow. Add to that a millennial who is less likely to drive, and you've got a recipe for a declining car market. And, if the car ownership market declines, so could the auto clubs.

Though BCAA's membership was at an all-time high, younger consumers travelled 23% fewer kilometres in 2009 than they did in 2001, he says, while there has been a 35% dip in teens getting their licence today than in the late '70s.

There was a niche to be filled, he says, and it was a way for BCAA to get ahead of the trend: rather than fight the inevitable by encouraging people to own more cars, BCAA embraced the disruption.

Hopkins wouldn't divulge a timeline for expected financial solvency of the car-sharing service, but says it's already a "success." He adds it is important that Evo have its own operating budget because the program wasn't simply something that could be "done off the side of a desk."

Feature image courtesy of Shutterstock