Next Big Things: The new internet of things frontier
Plus, what health care tech can do for the industry, and more predictions about wearables and connected devices.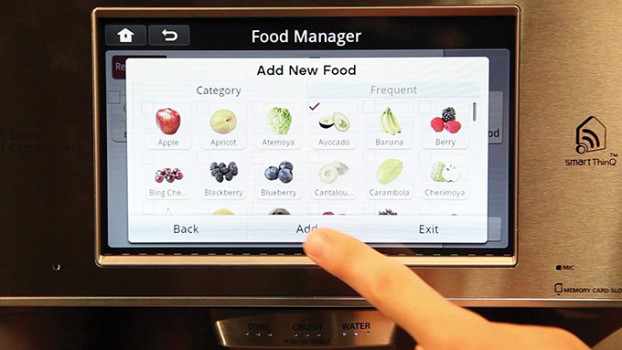 This story appears in the September 2015 issue of strategy.
For our Next Big Things issue, we reached out to creative minds in several corners of the industry to get a sense of which recent developments excite them, and what their next steps and applications should be. Here are some wearable and IoT ideas our pundits predict to make waves in the industry.
The death of display
Patrick Schroen, group director of digital technology and innovation, JWT Toronto
The future of the web isn't actually new. Tim Berners-Lee, inventor of the World Wide Web, had an early vision of Web 3.0 in 2001: "I have a dream for the web [in which computers] become capable of analyzing all the data on the web." Also referred to as the Semantic Web, Web 3.0 is really about computers and servers working together to get pieces of information you need in front of you, be it through Siri, home automation or internet-connected fridges.
But in a world without a web browser and with an increasing demand to directly get to the information we want quicker and without interruption, what place does that leave for display ads and paid media?
You can create promoted content, but consumers lose trust in information if they know companies have paid to be the returned result. In Google search results, consumers have naturally developed "banner blindness," ignoring sections of the screen where they know paid results are and going straight to the organic results.
In Web 3.0, search results are more direct to the information with less browsing anyway, and in some cases, just a single result is returned, leaving little to no options for advertisers. That is, unless they become the trusted content through subscription-based services that consumers really want, or "advertising as a service."
In a future where your smart fridge is aware of its contents, your home could be as well, creating a "shopping list" of not just groceries, but things like toiletries and smart light bulbs that are about to burn out, as part of a home inventory of products. If a consumer has already subscribed or expressed interest in a product, location-based data can be used to connect them to inventory from a local store, and a brand can send a notification when they're in the area that the product is available.
These are not passive ads but actual services for consumers that also promote your content. There is a criticism that advertising as a service takes the creativity out of advertising. But while it's true these aren't graphic-based ads, it doesn't mean you can't be creative with your data.
The two-way street of tech in healthcare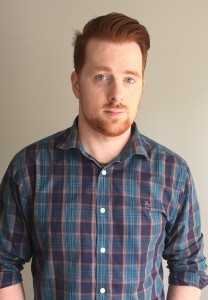 Troy Graham, creative director, Thinkingbox
Predominantly working in marketing for the entertainment industry, it's common to see Oculus Rifts, LeapMotions or Microsoft Kinects on everyone's desks. We use them to help sell movies, but what's become more apparent is this hardware, as well as software like OpenCV, can be leveraged for health care.
The Rift can be a social cognition tool for autism, and the Kinect is currently being used for the rehabilitation of stroke victims. What's being built for gaming is now being used in PTSD therapy, and that redefines the user experience and the consumption of information beyond, "Was it cool?"
But we take things back from health care just as much. We're seeing this in "assistive domotics," a form of home automation based around health care measurements to allow the elderly to live safely and independently. And biometrics in wearables is now commonplace, going beyond heart rate trackers to brain trackers from Emotiv and NeuroSky, albeit still somewhat on the periphery.
Advertisers can leverage this information to personalize their sales tactics more finitely. If a brand wants to know the emotional connection it creates with its customers, it can track the mood and emotional state of the user by analyzing their EEG waveforms while they wear an Emotiv headset. That type of intrinsic information is the ultimate draw for brands that want to fit holistically into the customers' lives and be as much of a necessity as the clothes on their backs. What the customer gains in return are products and experiences that are no longer rubber-stamped, but are designed specifically for them and will always fit their ever-changing needs.
Offers that capture the moment
Brian Wong, founder and CEO, Kiip

It's easy to imagine the future of advertising as an omnipresent shadow that looms over every aspect of our lives. After all, consider advertising in its current form: we see billboards during our commutes, commercials on our TVs and interstitials on our phones. So as we continue to add to the spiderweb of devices in the internet of things era, will the industry turn into a monster?

Call me an optimist, but I dream of a more relevant, personalized experience. New screens should not mean new opportunities for brands to intrude into our lives. Instead, when branded content appears, it should reflect the "moment" in which it occurs.

Five years ago, Kiip launched our mobile rewards platform that was built on this relationship. Now, we're excited to see other brands jumping on board. Recently, Google launched its micro-moments campaign, Facebook released a moments-centric photo app and now Twitter has been rumoured to name its live events feature – what else – "Moments."

It's exciting to envision first-to-market ideas for advertising in the internet of things. Opportunities for these companies, and others, to get involved are seemingly endless.

Imagine: you're driving to work in your connected car and a gas light dings. A notification from Esso appears, directing you to the nearest gas station and offering a discount for your fuel. Later that evening, after a post-work run, Nike offers personalized tips to help you optimize your workout by analyzing the data aggregated from your fitness tracker. And at the end of the night, when you put your baby to bed, an intelligent pacifier alerts you that your infant is developing a fever. Before the situation worsens, Tylenol provides a free sample of medicine that saves the night.

In the internet of things era, brands will seek to make advertising human again. They won't produce one-size-fits-all content. Rather, they'll celebrate the moment and provide a reward that actually improves consumer lives. Advertising will become a relationship where both sides benefit.

Want more Next Big Things? Check out these future-looking ideas in automation and AI, data and mobile and smart devices.