General Mills brings back 'Bring Back the Bees'
The campaign evolves with a particular emphasis on educating kids in an attempt to replicate last year's success.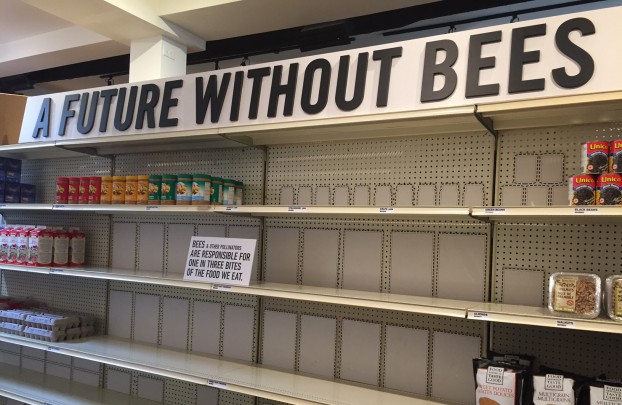 Last year's "Bring Back The Bees" campaign for Honey Nut Cheerios seemed to prove Canadians were interested in the cause of reversing the decline of bee populations in North America, which could lead to the depletion of crops dependent on bee pollination if not addressed.
With an initial goal of planting roughly 35 million new wildflower seeds (one for every Canadian) to help sustain the bees, over 100 million were planted by the campaign's completion, and Honey Nut Cheerios saw a 10% sales lift. That success has not only led to the campaign being adopted in the U.S., it brought with it some insights for how to replicate that success here in Canada and get another 100 million wildflower seeds planted.
While the campaign had a broad target last year, it did particularly well with one demographic in particular: kids.
"We did a lot of research before we launched last year and had the insight that baby boomers were really the ones most likely to be passionate about the cause," says Emma Eriksson, VP of marketing at General Mills Canada. "We know that kids play a central role in why boomers would want to leave the world in a better place for the future, but the surprise was how kids themselves would be engaged in the cause. We got so much feedback that showed kids getting involved and planting seeds. So what better way to make a long term difference with the cause than to make the next generation champions for the bees throughout the rest of their lives?"
With that in mind, two additions have also been made to this year's campaign. This weekend, a pop-up "grocery store of tomorrow" will be set up in downtown Toronto showing what a grocery store will look like with a healthy bee population and what it would look like if current bee disappearance rates continue. It is meant to appeal to a wide target, but has a number of science centre-like activities to educate kids, like meeting beekeepers and trying on their equipment. Video content from the pop-up will launch later this month.
General Mills has also partnered with children's network YTV on a month-long integration launching March 18. Bee-related programming and informative segments will air during the network's Zone Weekend and Big Fun Movies programming blocks.
"We've found that the more you know about a cause, the more you care, so I think education on top of that hands-on experience goes a long way to getting the kids involved," Eriksson says.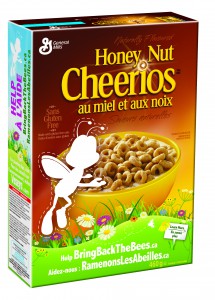 All of that is on top of the return of last year's campaign elements, which include the TV spot, giving away free packages of wildflower seeds on the campaign website and, of course, removing brand mascot Buzz the Bee from Honey Nut Cheerios packaging.

"Last year, we wanted to be a brand that matters and stands for something important to create that affinity for the brand, but do it in a selfless way by just giving the seeds away and enabling people to get involved," Eriksson says. "That element on top of the ads got great response last year and proved that Canadians were interested in supporting the cause, so we will continue the conversation and evolve it from last year."

Cossette is once again leading campaign creative, with Cossette Media on media planning, buying and social. Veritas is on PR, Hunter Straker has once again created the special packaging and Mosaic is handling experiential.