AOY Gold: Cossette's strategic approach
Multidisciplinary work teams, a multi-year innovation plan and combining strategy and creative have helped the agency stay on top.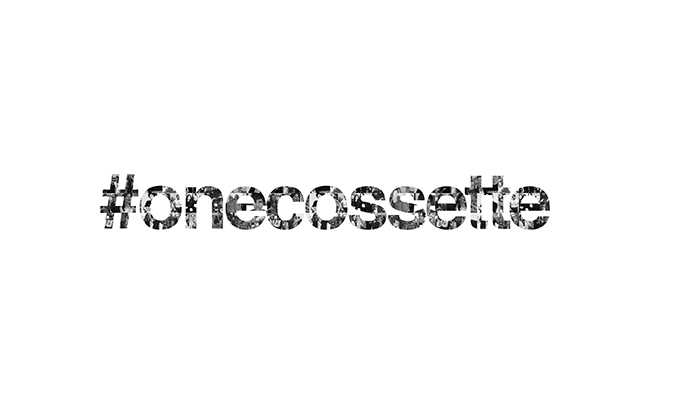 This article appears in the November/December 2017 issue of strategy.
Walking off the stage at the 2016 Agency of the year gala, the evening's top award in hand, Cossette CD Carlos Moreno had one question: "What the hell are we going to do next year?"
The Gold AOY prize was the agency's first. In fact, it was the first time Cossette had placed in the category since winning Silver in 1990. The win was a major marker of success, "an affirmation that we're on the right path," CSO Jason Chaney says.
That path included a multi-year innovation plan (featuring its Cossette Lab startup incubator program), the creation of multidisciplinary work teams and an emphasis on combining strategy and creative.
The latter plays an especially significant role at Cossette. There's virtually no separation between the strategy and creative teams, with each constantly feeding the other.
"It's getting to the point where I don't remember who wrote the strategy and who wrote some of the creative," Chaney says. "It doesn't matter."
Developing both at once not only speeds things up, but also leads to stronger work, Moreno says. "Once we go to a client, there's no disagreement about where we're heading because we've already had all the conversations internally, and we've actually come up with things together."
This method was on display during the interview for this article. Moreno and Chaney, joined by about a half-dozen others on the creative and strategy sides, were cloistered in a small, bunker-like room in a converted industrial building in Toronto's east end – the opposite end of town from its office in Liberty Village – with only heavily scribbled whiteboards for decoration. It was day two of a week that would be spent this way: in close quarters, cut off from distractions, focused on a single task – developing a campaign for a new client.
This focus on the work has allowed Moreno and the team to maintain the momentum.
A few weeks before the 2016 AOY win, Cossette and SickKids had released a new platform for the foundation called "VS." It marked a 180, positioning the hospital foundation as more of an athletics brand than a charity. "VS" won at every major advertising awards show and claimed Campaign of the Year, based on the scores from the AOY judges.
"For a [brand] that has so much to lose by missing, it takes an incredible amount of guts and faith in the agency to pull something like that off," Chaney says.
Cossette is likely to see more of that faith in its instincts, now that "VS" and other strong brand work propelled it to repeat as the top agency.
In some ways, success begets more success. "The phones started ringing immediately," Chaney says of the impact last year's win had on business. "We've had a record year in terms of the number of pitches we've been invited to."
Those invitations have led to some big account wins, including SAQ and Google, joint work for Destination Canada and Telus, and global work for Canada Goose. For the latter, Cossette was the only Canadian agency invited to pitch. Creative for the clothing brand, which includes a new five-year global brand platform, will launch in 2018.
The account wins have led to growth this year that roughly doubles what the agency had been averaging over the previous few, Chaney says.
That's meant staffing accordingly. Cossette has added a number of new client leads, group CDs and senior strategists (though the overall staff count has declined slightly in the past year). The additions include VP strategy Scott McKay in Toronto and Rosie Gentile, SVP strategy for its one-to-one business in Montreal. There were also high-level promotions in its two Quebec offices.
While a year of wins has helped Cossette attract talent and business, it hasn't changed its approach. Moreno and Chaney say the agency's culture keeps the team grounded and motivated. It's a mix of humility and fear, which Moreno says he still routinely faces when starting new projects. "I'm scared all the time, man," he says.
"It's going to be different every year. The market changes all the time. The solutions change all the time. You have to figure out how to keep building and going from there," Moreno says.
Chaney cites a common refrain in the agency: "We don't take ourselves seriously. We take our work seriously… It's coming into work and starting from scratch, trying to solve the world in a different way and questioning our own assumptions and biases."
New business
Boulangerie Vachon, Bunz, Canada Goose, Chatters, Chocolats Favoris, CNESST, City of Toronto's Economic Development & Culture Division, Delta Controls, Destination Canada, G Adventures, Google Canada, Quebec's Ministère de l'Énergie et des Ressources Naturelles (MERN), Montréal International, Quebec Tourism, Queen's University, SNC-Lavalin, Sodastream, Willowbrook Shopping Centre
Key hires
Toronto: Guy Moore and Ed Morris, group CDs; Noah Feferman, ACD; Troy McGuinness, CD; Rosie Gentile, SVP, 1:1 strategy; Julianne Trotman, CRM strategy director; Scott McKay, VP of strategy; Rob Despins, DRM strategy director
Vancouver:
Lisa Nakamura, CD of design; Julie Patrick, senior CRM strategist
Chicago:
Adam Friedman, SVP, head of strategy
Staff
476
Cases
---
Campaign: SickKids VS
Client: SickKids Foundation
Campaign: Is It Still a Big Mac?
Client: McDonald's Canada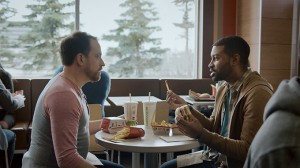 Campaign: Less for Less
Client: Public Mobile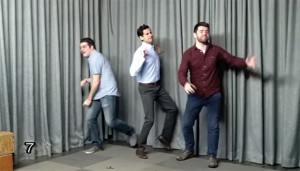 Campaign: Everyone Deserves an Education
Client: Ontario's Ministry of Advanced Education and Skills Development (OSAP)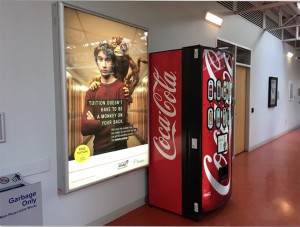 Campaign: The Taste Obsession
Client: Liberté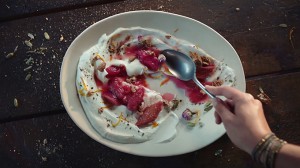 For full cases, go to aoywinners.strategyonline.ca/2017