Choose your own adventure: Specialty TV edition
With the power to pick coming soon to viewers' hands, which broadcaster will lead the pack?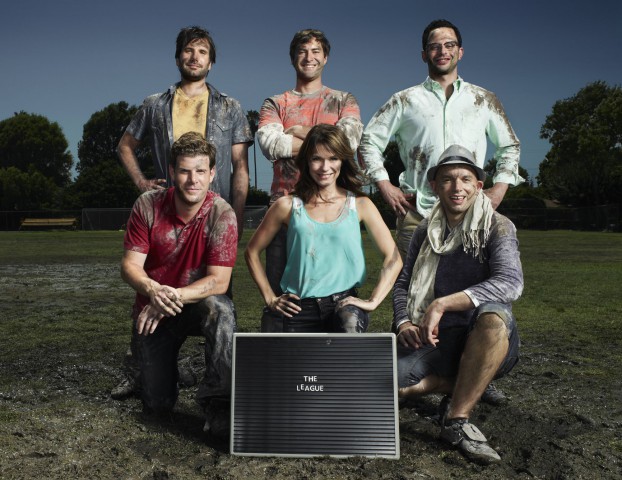 With consumers soon able to pick their own specialty packages, how are broadcasters coping, and who will come out on top?
Specialty channels have never been stronger, bringing in record revenues in 2013, but the platform is being challenged with upcoming CRTC talks aimed at opening up cable subscription packages to a pick-and-pay model. (Check out some interesting specialty numbers here.)
In essence, the regulator is proposing that broadcast distributors give subscribers the option to build their own channel packages, and additional hearings on changes to the model will come this fall as part of the CRTC's "Let's Talk TV" program.
Media companies are hunkering down in advance of the changes. Top channels like TSN are building out offerings, Shaw Media is rebranding to attract key demos for its channels and Bell Media is bulking up on original programming to make stations like Space and Bravo irresistible.
As it stands, Michael Neale, chief investment officer at Mediacom Canada, says less than 10% of the 188 stations available on the specialty dial have strong brands with respectable audiences and the potential to reach those viewers on a weekly basis.
The channels that will win are ones with strong affinity, exclusive programming and specialized niches. Neale says the smaller channels will feel the heat the most, as they might not be able to afford to lose viewers. "The bigger players will bundle other products in ways that entice consumers to keep the channels. Small equals unimportant – it doesn't equal niche."
Sports, the most-buzzed about category of the year, still belongs to TSN, which holds the top spot in terms of specialty viewership for adults 25 to 54 from December 2013 to the end of May this year. TSN is launching three new feeds in the fall, and the channel has been pulling big numbers around its coverage of the Toronto Raptors this spring, averaging close to one million viewers for many of its national playoff games.
The new national feeds are intended to target fans who have what Phil King, president, CTV, sports, and entertainment programming at Bell Media, calls insatiable sports appetites. Bell's new sports launches are also set to shake up Rogers Media's plans to take over the top spot in sports with its recent blockbuster national NHL deal.
The other top-ranked sports channel is Rogers-owned Sportsnet sitting at number four in the national specialty rankings. It comes in second place when looking at the 18 to 49 demo, right behind TSN.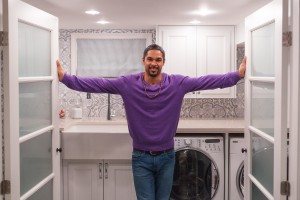 Meanwhile, Shaw is focusing on building its female audiences, says Barbara Williams, SVP of content for the media co. Adding to its staple of channels that target the demo, like HGTV Canada (sixth overall with viewers aged 25 to 54) and Food Network Canada (10th overall), is a key strategy as the landscape becomes more competitive. To that end, the company recently announced it would rebrand Mystery TV to become Crime & Investigation (CI) and Twist to become FYI in the coming months, both aiming to zero-in on that female demo.
The evolution of Twist follows a similar change by the channel's U.S.-based owner, and will now feature a take on food, lifestyle and fashion that targets millennials.
Shaw Media's most successful specialty channel targets men as well as women, with History reaching a 60/40 split. It sits in the number two spot with adults 25 to 54, pulling big numbers with its original series Vikings, which brought in an average of 900,000 viewers to its first season this spring.
Bell Media has been building out an individual strategy for each of its specialty channels one by one since Catherine MacLeod, SVP of specialty channels and Bell Media Production, came into the role in 2011.
"In a pick-and-pay world all the channels will potentially suffer subscriber loss," she says. "But the notion is building channels with programming that people want to see. Original programming is becoming more important because then you can bring viewers to a show they can't get anywhere else."
It was quality programming that accelerated the rebranding of Space, says MacLeod. The channel was given a reboot last spring when the now hit show Orphan Black was launching its first Clone Club-targeting season. The channel currently sits at seventh place overall in the specialty rankings.
The channel has also seen record viewership numbers for other shows, with the recently renewed Bitten pulling in an average of 348,000 viewers to its Saturday night time slot.
FX Canada and FXX are the two main non-sports specialty focuses for Rogers Media heading into an era of increased consumer choice, says Hayden Mindell, VP television programming and content at the company. Neither channel currently ranks in the top 10 in terms of average viewership from 25- to 54-year-olds. But both seek to target an audience of young men, aligning well with the company's slate of NHL-heavy programming on City.
Eric Schrier, president of original programming and productions at FX Networks, says both channels are still in their expansion phase, currently sitting at 17 original shows across the two, with expectations to hit 20 programs in the near future.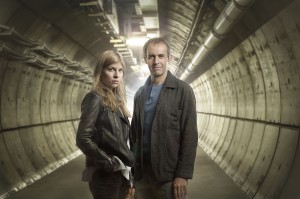 Mindell says the channels will be promoted using Rogers Media's other assets, including its upcoming slate of NHL hockey programming in order to help grow the brands of the two channels, with FX Canada targeting adults 18 to 49 and FXX Canada skewing a bit younger, aiming for 18- to 34-year-olds.

"They are our main focus on specialty and will be part of a huge focus this summer in terms of promotion," he says.
Mediacom's Neale says specialties with telco owners would be wise to incentivize their niche channels, looping them in with other services like internet or mobile to encourage keeping the channels on their monthly bill.

He adds that the irony of the increased choices offered by pick-and-pay is that if consumers have access to a more streamlined slate of channels they have chosen to pay for, they might be less likely to cut the cord and move over to other OTT players. Not the neatly-tied ending broadcasters might be hoping for, but with the control of content being placed squarely in the hands of consumers, the adventures are only just beginning.

Check out what's new on the specialty dial here.