Sizzling and fizzling trends
Hipsters were out before they were cool? What marcom trends are on the cusp of breaking, and which ones are on the outs?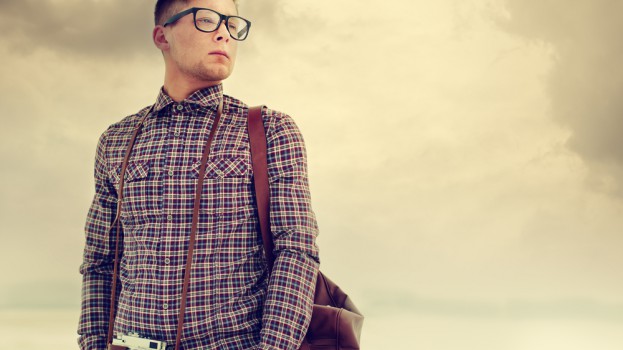 This story appears in the November 2014 issue of strategy. 
Want to know what's going to influence your job three months down the line? What can you scratch off your "to track" list? We chatted with Lg2 partners and co-CDs Chris Hirsch and Nellie Kim, Taxi's North American CD design Dave Watson and Sid Lee's managing director, digital innovation Matt Di Paola, to find out what's on the cusp of breaking big, and what's finally fizzling out.
Not
Adieu complexity: Life's going to get a bit simpler, Kim says, with complex marketing ideas requiring lots of explanation giving way to super simple brand campaigns. She suspects we'll see a boom in print following those complex ideas (like the radio station that kept bugs away).
Logging off Facebook: We've long said that users are starting to switch off Facebook, but Di Paola says we may soon see brands step away from paying to advertise on the site too. The social space is cluttered with ads, he says, which means brands are starting to pull back from the channel, looking for placement opps on niche, less busy sites.
Hipsters were out before they were cool: Feel free to put that mustachioed, locally-sourced coffee-wielding hipster character away, Watson says. The design movement favouring handcrafted, but simplified type and design has given way to a more ornate look.
Hot
Coming soon to a couch near you: With news around HBO's Go offering and Rogers' and Shaw's Shomi picking up, Kim and Hirsch say binge-watching will start to change how brands target folks. Expect to see brands try new ways to reach consumers during these binge-fests from different types of product placement to more sophisticated storytelling techniques that span hours, instead of seconds (such as a stream of 30-second spots that tell a full mini-story).

iBeaconing for better customer service: Di Paola says with iBeacons filtering into stores, it's a matter of time before key info trickles back to head offices. He says the data will help track people's movements through stores (such as when a customer walks in and then right back out), which will become hot in providing better customer service.

New design: Art Nouveau is, well nouveau again. Watson says the early 1900s style of very ornate, over the top, hand-crafted artistry is hot in design. It's the evolution of the hipster movement (now on the outs).

Image courtesy of Shutterstock.