Pundits weigh in on the Next Big Thing
Industry experts lay out what's ahead for the realms of advertising, marketing and media - from "full spectrum entertainment" to agile marketing.
The future is already here. You just need to harness and apply the newest technology and ideas, from "full spectrum entertainment" and geo-fencing, to agile marketing and "wide thinking." Survival will also require more collaboration and tapping collective intelligence to shape business strategy. And though nothing is carved in stone, here's what 14 big thinkers from the realms of advertising, marketing and media are prepping for.
BRAND
From crowdsourcing to collective intelligence
By Gannon Jones
Over the past decade, brands have dabbled in crowdsourcing as a tool to drive engagement, primarily incenting consumers to create ads and vote on new product extensions.
While some have been successful, these initiatives have rarely been integral to overall performance or fundamentally altered the way the companies operate. They were merely point-in-time tactics.
This is starting to change.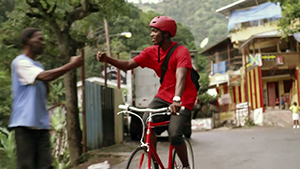 Leading companies are going beyond crowdsourcing as a simple engagement tool and beginning to let collective intelligence shape their business strategies. Innovation stops being the purview of the R&D department. Tapping outside experts will be how leaders innovate.
For example, Japanese consumer goods company Muji open-sources the designs for some of its products, which outsell those designed in-house. A recent Harvard Business Review study published on InnoCentive, an innovation site that allows people to collectively solve global problems, found crowdsourcing works because the further a problem is from a person's field of expertise, the more likely they are to solve it. They're unshackled by the paradigms that plague us when we're caught in organizational noise and process.
The traditional ad agency model will also become irrelevant. Like it or not, in an era where anyone with a wireless connection can be an agency, more brands are moving away from long-term, retainer-based relationships.
As this continues, it will have a profound influence on structure: an agency can't retain a huge creative department without stable funding. But without a roster of diverse talent, how does one stay on the bleeding edge? Well, Victors & Spoils, which bills itself as the world's first agency built on the principles of crowdsourcing, operates with virtually no staff, instead relying on its "crowd" of 7,000-plus creatives and strategists. And in three years, it's landed clients including Coca-Cola, Gap, General Mills and Virgin.
When we were young, the rule "don't talk to strangers" was drilled into us. But when it comes to business, we need to forget what mom said.
Photo: Crowdsourcing agency Victors & Spoils tapped its members to bring "Smile Back" to Coke.
Gannon Jones, a Canadian expat based in Chicago, is CMO at PepsiCo Global Nutrition Group
MEDIA
Full spectrum entertainment: transformative streaming

By Alexander Manu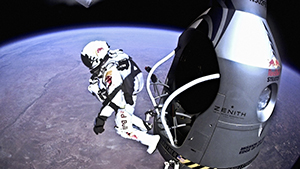 Is that a TV screen in your pocket, or are you happy to see me? A little paraphrasing of Mae West's famous line serves well to define the new context for content creation: mobile content delivery and engagement.
In this context, the internet is the means for streaming content. What's new here is the mobility part. This, alongside proximity and full accessibility on any number of screens, makes mobile content delivery a unique opportunity as well as a new experience for users.
Add to this the convergence of a few technologies – Google Glass, near field communication and the internet of things – and I see an explosion of location-specific experiences (or destination streams) in the very near future.
This includes content that will invite all of the senses, and will engage the user in multiple layers of experience.
I have termed this "full spectrum entertainment," which means an experience that has multiple compelling attributes and multiple dimensions of engagement, such as intellectual, physical (audio, video, motion, purpose, action, duration, risk), emotional, spiritual and social as well as a temporal dimension (time and space) and a transformative dimension.
The transformation from linear TV to mobile internet TV is not a technical or tactical challenge, but a strategic one.
For content creators, understand that mobile internet TV is not just another distribution platform, it is a new behaviour space, a personal mode of action.
This will result in new distinctive competencies and a reframing of the challenge as the strategic domain of cyber streaming. Think beyond the conversion of traditional content on mobile platforms to the ultimate destination where the internet resides – cyberspace. It's the territory where the future of entertainment is being shaped.
Alexander Manu is an innovation and media guru, an author and senior partner and chief imaginator at Innospa International Partners.
Photo: Felix Baumgartner and Red Bull's Stratos space jump encapsulates multiple dimension experiences.
Getting real (time) with agile marketing
By Bruce Neve
When asked to write about the next big thing in media, I thought of the somewhat overused William Gibson quote: "The future is already here, it's just not evenly distributed."
On that front, consumption will accelerate as social TV and mobile become the first screens. Exchange buying will evolve to include more online video, mobile and even extend to TV and OOH. And so-called "big" or "smart" data will drive better ROI.
But another trend to watch is the rise of "agile marketing." I predict more brands will leverage intelligence gathered in real-time to adapt to changing consumer and marketplace needs, and drive better business results. Attention spans will continue to decrease in tandem with the increasing speed of everything from technology adoption to the "discovery-success-passé" cycle of music, fashion, TV and celebrities.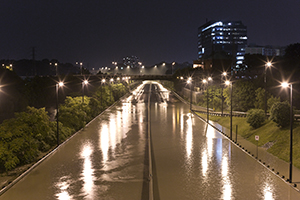 Innovators such as Oreo and Tide have set agile marketing in motion and soon more brands will start developing and distributing "plan and response" content across paid media in contextually relevant and optimized environments. Creative newsrooms and new, emerging tech will enable agencies to inject curated, newly-made brand assets into ad units with positive influence across the paid, owned and earned spectrum. Brands will prepare content in advance based on predictable events (award shows, holidays, even tax deadlines). Other content will be developed "on the fly" in response to unpredictable events (e.g. Calgary and Toronto floods or Canadian gold medal performances at the Pan Am Games).
Who will take the lead? Will it be media agencies as part of an extended content play, or traditional/digital ones? I see a collaborative model as the solution for clients and an optimal way to develop and fund new people resources, technologies and data management.
The resulting brand voice will be perceived by consumers as more timely, personalized and ultimately effective. We will have shifted from annual planning and creative asset development to also include quarterly, weekly and ongoing content development and curation with dynamic distribution.
Bruce Neve is a Canadian media industry vet and CEO at Starcom MediaVest Group.
Photo courtesy of  ryanwalkerphoto.ca: Prepare for more response-driven marketing, with brands reacting to unpredictable events such as Toronto's recent flooding.
CREATIVE
The rise of the generalist
By Nellie Kim
I recently read an article that popped up in my Twitter feed about scientists developing a 3D-printed pizza out of pulverized insects as an alternate food source.  The normal reaction would be "Cool," or "Gross," or "Really? Beetles?" But I immediately thought, "I need more information. How can I apply this to advertising (if Domino's hasn't already)?"
And it's not just the latest in 3D printing I need to investigate further – it's Arduino technology, data analysis, LED lights, solar energy, retina-tracking, open-source everything, facial recognition, HTML5 cross-platforms, Google Glass and the popularity of dubstep, to name a few.
When innovation is happening at an exponential rate, "creative" work needs to stay on top of that, or it can't be considered creative.
That's why I predict the rise of the "generalist" in creative departments – a person who has a general knowledge of many things as well as the innate ability to use that knowledge to adapt and create within the ever-changing media and digital landscape.
Those who immerse themselves in this complexity will be able to gather insights from a broad perspective and distill them into a more relevant, engaging and applicable form for brands, and ultimately consumers. We already see examples of this in creative like Old Spice's "Muscle Music" (pictured at top), which used 150 composited parts and a newly developed video interface to create a unique interactive music video and brand experience that's garnered 7.3 million users so far.
Simultaneously, we'll witness the decline of specialized job titles like "interactive creative," because today's copywriter is also adaptively an interactive copywriter, a cross-platform thinker, a brand's social media contributor and an integrated media manager. And as cultural and technological ecosystems continue to shift, those who aren't singularly-focused, but who possess a broader knowledge and understanding, will thrive in the future creative environment.
Nellie Kim judged at Cannes this year and is CD at John St.
CONSUMER CULTURE
From privacy to spam walls
By Faris Yakob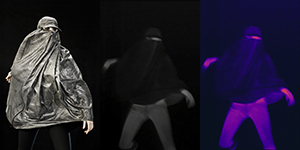 On the street, flocks of eye-in-the-sky microdrones will soon make CCTV seem as antiquated as the '90s surveillance thriller Sliver. The FBI is launching a U.S.-wide facial recognition program in 2014. Every Google Glass can covertly record faces and places. Soon there will be nowhere you won't be tracked.
A PEW Research Center study found that half of American consumers don't care about electronic surveillance. The other half (unsurprisingly) does. This represents the potential for a new mass consumer market and a newly elusive target audience.
Technology company Parrot sells consumer "Drone Quadcopters" for a few hundred dollars that stream and record HD video of the ground below to your smartphone, letting you record and review simultaneously. On the flip side, New York artist Adam Harvey recently unveiled a concept he calls "Stealth Wear" – clothing that uses reflective fabrics to dazzle surveillance, hinting at a new kind of fashion statement.
The security concerns of hacker elites are suddenly ripe for being sold to the masses, both on and offline. But online advertisers often rely on web users' blasé attitudes toward privacy, using cookies to create and target segments.
The Electronic Frontier Foundation, a digital rights activist group, has long espoused using pretty good privacy (PGP) encryption and Tor (anonymous routing) to protect your digital life from prying eyes. This is technically beyond the majority of casual web consumers, who are looking for more user-friendly solutions. But Microsoft recently leveraged these security concerns to reposition its much maligned Internet Explorer, which, in its latest release, defaults to preventing tracking cookies, causing controversy among digital display advertisers increasingly hooked on targeting.
Potentially even more disruptive to the multi-billion dollar online advertising industry, a graduate student in Singapore created a game called Vortex that lets you destroy and re-create your own browser cookies, making your online profile useless by filling it with misinformation.
The next big thing in consumer culture isn't privacy: it's personal spam. As we move forward, more consumers will create a cacophony of noise  to drown out brand signals.
Brands that want access to this stealthy set of consumers and their data are going to need to find new and more clever ways to earn their attention and information.
Faris Yakob is founder and principal at GeniusSteals and the co-author of  The Digital State: How the Internet Changes Nearly Everything.
Photo courtesy of Adam Harvey (ahprojects.com): Fashion-forward? Reflective fabrics can block watching eyes.
RETAIL
The retailization of brands and marketing
By Joe Jackman
Two thoughts come to mind when I ponder what's ahead in retail. The first is what I like to call "local and personal," which will have a profound impact on the evolution of retailers, their offerings and relationships with consumers. The second is the "retailization of brands and marketing," a surprising and deeply satisfying phenomenon when you've been on the road to retail reinvention as long as I have.
There is a significant shift taking place – enabled by technology, big retail data, direct delivery and evolving consumer desire – from "one size fits all" to "my store, my product."
Yesterday, I would have expected every Macy's store to have pretty much the same assortment. Today, Macy's is localizing its offering using loyalty program data and algorithms to dictate when to use local stores for online fulfillment and faster home delivery.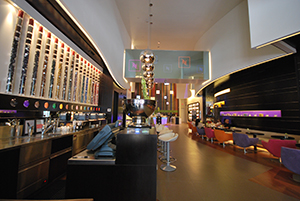 Yesterday, the selection of trench coats on the rack at Burberry represented a range of choice. Pick the one you like best. Today, at Burberry.com you can specify the details of your trench coat and have it delivered directly to your home. Customers can also customize their running shoes with Converse and NikeiD, and even their bicycle at Villycustoms.com or Competitivecyclist.com.
Yesterday, you would never have expected a car rental company like Hertz to reach out to you personally when you arrive at an airport to confirm your car is ready and where exactly it's located. Today, there is the "Carfirmation" app that does just that.
In addition to personalization, we are also seeing the trend of "retailization" as CPG-marketing dollars continue to shift to the retail channel. We're witnessing brands now selling direct to consumers online (P&G being the most notable with its PGestore.com) as well as directly through their own brand-defining stores – most famously Apple, but now many others.
Drop by a Lego store like the one that opened in Toronto's Yorkdale Shopping Centre in June, or visit the temple-like Nespresso store on Lincoln Road next time you're in South Beach, Miami and you will see brand-building at its best. Retail is indeed reinventing consumer brand marketing, and I personally couldn't be happier.
Joe Jackman is a strategist, creative director, marketer and CEO at Jackman Reinvention.
Photo: Brands like Nespresso are beginning to see the value in setting up shop to sell directly to consumers.
Store as the medium 2.0: getting consumers connected
By Jean-Pierre Lacroix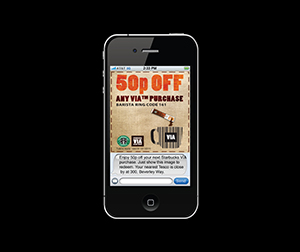 Retailers are under siege from vertically integrated e-tailers such as Amazon and eBay, and the growth of "showrooming" fuelled by new mobile technologies isn't helping. In response, retailers are shifting their definition of store networks from location-based to "geo-fencing" (virtual perimeters for real-world locations).  Today's retailers recognize the importance of driving incremental sales per customer visit and the need to close the sales loop before online retailers do.
New near-field marketing tools are growing to include two distinct platforms. The first is a GPS-enabled and app-focused system, such as Where, Inc., which invites users to access a retailer's app on their smartphones. The second is a Bluetooth wireless local network such as iSign, which signed a partnership with National Oil & Gas in the U.S. to send coupons for convenience store items to drivers' phones while at the pumps.
Starbucks and L'Oréal in the U.K. are testing the power of geo-fencing with a trial service, Placecast, creating fenced-off geographical areas to offer deals to nearby customers. American Eagle Outfitters and Subway are among other major companies that utilize geo-fencing to promote their companies via mobile.
As retailers explore how to increase basket size and customer loyalty, these emerging technologies will grow and perhaps even replace digital signage in stores. Although the trend is still in its infancy, it will accelerate and gain wider use as the smartphone market grows and customers become comfortable with being recognized and rewarded for their interactions.
Retailers will also grasp the true power of converting their "big data" into an effective engagement platform that recognizes each customer's individual needs. For the creative industry, this emerging marketing platform will provide opportunities in app and digital content program design.
Jean-Pierre Lacroix, president at Shikatani Lacroix, is an author, design thinker, strategist and thought leader.
Photo courtesy of  Placecast: Starbucks is using Placecast's geo-fencing tech to offer deals to consumers when near stores.
DESIGN
Design as a driver for change
By Hélène Godin
Design isn't what it used to be. It's so much more. By combining form and function, it has evolved into something that can help promote social empowerment and improve human welfare.
Whether we're conscious of it or not, we're influenced by design every day. It can even play a role in defining our personalities and how we consume. Which is why I believe social design – giving people the ability to show what they stand for, making them feel part of something bigger and therefore driving real change – is the next big thing.
Good design generates conversation, which is just what the Cannes Lion award-winning "Bridge of Life" project by Samsung Life Insurance did in Korea. Instead of putting up typical guardrails, Samsung placed motion-sensor lights, messages of comfort, kind words and even jokes on the Mapo Bridge in Seoul to discourage suicide attempts. This outstanding campaign used design to get people talking about a taboo subject, and reflects what design can achieve when it's involved from the very beginning of the creative process.
Design has become a tool of tremendous economic and social capital.
Sure, it can be used to develop brands and products, but most importantly, it can drive change.
We now have the power to deliver the total experience, way beyond form and function.
I believe that if we want to continue to develop social design, multidisciplinary teams are the way to go. Lines between disciplines will eventually blur as we work together to enhance people's lives by creating innovative and relevant experiences that generate emotion.
Hélène Godin is  ECD, VP and partner at Sid Lee.
Photo: Samsung's "Bridge of Life" in Korea got people talking about a difficult subject and led to the suicide rate dropping 77%.
SUSTAINABILITY

The next big thing isn't big, it's wide
By Tony Pigott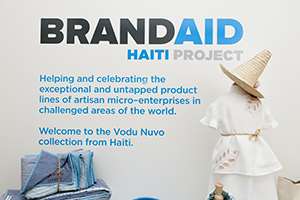 Many are wondering about the future of the sustainability movement and the ability to truly effect change. Are things really going to improve in a world where $600 billion a year is spent convincing people to consume more?
In part because of this, the next big thing in sustainability and social change is not big, it's wide.
And marketing, brands and communications will play a pivotal role.
Brands and businesses have been increasingly active in shifting to more sustainable, ethical practices, and some leading brands are moving to include proactive social leadership as part of their DNA and marketing. But overall, businesses, governments and NGOs, despite a lot of talk and only some progress, feel there is a need for new solutions and thinking to create larger scale, lasting change.
So, watch for the emergence of social change initiatives that create new, diverse coalitions to solve problems by linking big brands, big funders and big institutions with NGOs, social enterprises, grassroots organizations, academia, the media, and of course, consumers. These will effectively combine the powerful with the wise, the radical with the passionate – mobilizing their collective capacity to co-create serious, scalable change. Call it "wide thinking."
Richard Branson, former Puma CEO Jochen Zeitz and Mo Ibrahim, the pioneer of mobile in Africa, went wide in June with the launch of "The B Team" – a group of global visionaries whose aim is to transform business and deliver a plan that puts people and the planet alongside profit.
In Canada, Brandaid Project also went wide, inviting a broad coalition to partner with bottom-of-the-pyramid artisans to co-create a new market-based model to fight poverty.
Also, Unilever Canada's president John LeBoutillier has invited businesses, competitors and critics to join the company in solving fundamental challenges, from behaviour change to marketing to supply chain management (an open invitation made in more than 20 countries).
For leaders of businesses and NGOs, marketers, agencies and communications specialists developing their brand or organization's social change strategy, it will be increasingly important to think wide. They will need to be open to collaborating and learning from a wide world of different perspectives, agendas and skill sets and to applying creativity, insight, integrative abilities and people skills in new, wider ways.
Tony Pigott is the global CEO and founder of JWT Ethos, the social change and CSR arm of JWT. 

Photo: Organizations like Brandaid are changing the business model for more social good by tapping coalition partners.
Brand collectives spawn solutions
By Marc Stoiber 
Today, companies are thinking of products and services as an interconnected whole. And the best example I've encountered is the "MyEnergi Lifestyle" partnership between Ford, Whirlpool, solar tech company Sunpower, power management firm Eaton and Nest's learning thermostats, which launched earlier this year.
That solution ties together electric-vehicle charging and power regulation of smart appliances with thermostats and solar power generation. In effect, your vehicle becomes part of a larger, energy conserving and generating whole.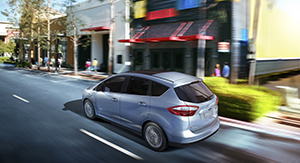 When I spoke to John Viera, Ford's global director of sustainability, he described it like this: "We needed to address issues bigger than simply driving efficiency. The U.S. uses twice as much electricity as Europe, and over three times as much as China. To bring this down, we needed to think about how our electric cars could become part of a bigger solution."
This is a first by Ford. But it makes sense and I don't think it's a stretch that the concept will expand. Companies need to get over the hurdle of co-branding solutions. It becomes a "we," not "me," proposition. I don't consider this a problem, but rather a massive opportunity for smart marketers.
And for innovative thinkers at agencies and consultancies, I see the horizon opening up in a big way. Instead of offering clients a way to brand their product, they can offer them ideas on other companies they could work with to create a new entity.
Marc Stoiber is a green brand specialist and creative strategist at Marc Stoiber Enterprises.
Photo: Ford partnered with tech and power companies to tie its electric vehicles with other eco-friendly products.
SOCIAL MEDIA
Hooking up and scaling down
By Chris Staples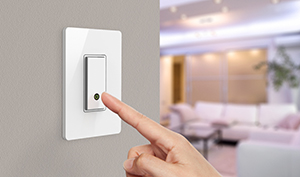 The constant onslaught of social media tools and sites is driving two big trends today, the first being the act of linking existing tools to create new social recipes.
An underestimated platform right now is "If This Then That" (IFTTT). This super-helpful service lets you create your own "recipe" commands, such as "If I like an image on Tumblr, then put it in my Dropbox" or "If it's going to rain, then send me a text." These commands could also be linked to advertising. For example: "If A&W comes out with a new promotion on Facebook, then send its coupon to my smartphone."
This new technology offers other intriguing possibilities. IFTTT just teamed up with Belkin, the creators of WeMo (Wi-Fi-enabled switches). By combining WeMo with your own IFTTT recipes, you can control, with an app, almost anything that plugs into the wall – from turning on the lights to adjusting the temperature. This gives brands the chance to sponsor interesting new content. Imagine Ontario's Hydro One's guide to saving energy, featuring technology from WeMo and IFTTT.
The second wave of social media tools will also be rooted in selectivity, with the ability to bypass the hordes of followers (and your mother) to access laser-focused content. Examples of these platforms include Snapchat, which lets you send photos directly to your inner-circle's smartphones, avoiding the big sharing sites completely, as well as Tinder, which allows users to discover single people nearby and connect with them if they're interested.
Potluck is a content-sharing app, much like Instagram or Vine. But instead of sharing pictures or videos, you share links around topics you're interested in. The central experience is built around sharing and discussing links between a small group of friends.
Much like Twitter and Facebook before them, most of these tools have vast untapped potential for marketers. But more focused tools will help advertisers craft more focused messages, and that can only be good news for CMOs laser-focused on their bottom lines.
Chris Staples is partner and CD at Vancouver and Toronto-based Rethink.
- Written with the help of Rethinkers Dré Labre, Darren Yada, Rafael Gi and Leah Gregg
Photo: Belkin's WeMo products use "If This Then That" to control home appliances.
DIGITAL
Are we there yet?
By David Shing
If there are services that detail our before and now (Foursquare and Facebook locations), why not one that recommends where we should go next?
Predictive technologies that refer to our social graph for recommendations on our next venue or activity can refine our physical experiences based on where we've already been or what we've already done. This idea extends into real-time targeted advertising, where a brand can promote what entertainment is going on in its geo-location at that precise moment in time, with a highly contextual message and promotion.
The idea that your digital footprint will influence your choice will be a powerful movement, even in online advertising.
Today we have the ability to behaviourally target people online, device independent. However, we are heading toward marketing to consumers based on actions. Specifically, if someone searches for a pink shirt via their desktop, a paid or organic result may lead him or her to a brand's site. Exploring that site, the visitor may choose to move to another site and magically an ad with a pink shirt from the previous brand appears.
But then that person moves to their mobile and that path to purchase is now dead. Soon, that will change as more sites begin to understand that customers have gone mobile and send them a direct message with a map of their closest store and a discounted e-coupon. This is an added brand value through discovery-to-purchase behaviour.
It will be an important movement for marketers, as they can now accurately predict what people explore and tailor their messages in real-time, which is significant as it confirms brand confidence, innovation and even transparency, resulting in greater trust and authenticity. Brands will endeavour to balance conversation with advertising as they look to move from awareness to advocacy.
David Shing, digital prophet at AOL in New York, previously worked on creative and product strategy for companies Decentrix and ClickThings.
INNOVATION
The next big thing is waiting for you to create it
By Judy John
The next big thing is indefinable. Even the award shows have had to create new categories to house it. Cannes calls it "Innovation." The London International Awards (LIA) calls it "The New."
The next big thing is all about creating something that's never been done. It's about ideas that change the way people think and behave. It's the mash-up of brand, technology, product and user experience. It's digital, experiential and non-traditional all in one. It's about innovation, and sometimes invention, but always challenging convention.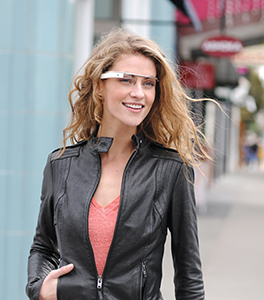 This can be best found in LIA's category description of The New: "The spirit of the category is to recognize new kinds of ideas, rather than simply new ideas, that create a new vocabulary for the industry, new avenues of thought and ideation and hint at new roles for agencies."
Novelty alone, despite the name, isn't enough. The New highlights and champions useful mutations that exhibit how the industry is evolving, creating ripples in culture and returns for clients. It's about creating new spaces, new services, new platforms, and ultimately, new behaviours. Last year, the New was Nike+ FuelBand. This year, it'll be Google Glass.
Creating the next big thing challenges agency structures. It challenges the way we brief, create, collaborate and execute.
The creative and production team needs to look different. It requires the creatively and technologically curious. It requires people who are willing to hear the word "no" and "that's impossible," but not become discouraged. It requires getting to know new people with new skills and hooking up with companies with the latest technologies in search of ideas.
Unlike creating the best work in any other medium, the next big thing creates its own medium.
It's about finding a different mash-up altogether and creating a combination that's new. Once one agency creates this, the rest of the agencies are, in the words of Jay Z, "On to the next one."
Judy John is CCO and CEO at Leo Burnett Toronto.
AGENCY
Thinking backwards, moving ahead
By Steve Mykolyn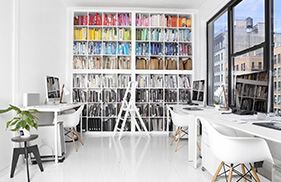 I've always had an aversion to articles that try to predict the next big thing. In fact, my motto is, "predicting the future is a thing of the past." It's how we try to allay our fear of the unknown. But I'm okay with not knowing, because it fills the present with so much more creative potential. That being said, I'm a real fan of flying cars and jet packs. And so far, I've closed out every year in total disappointment.

But what the hell, if you ask me, the next big thing can be summed up in one word: reinvention.

Here's why: Stefan Sagmeister is universally respected for his design work. But he may be even more admired for his legendary sabbaticals. Every seven years, like clockwork, Sagmeister closes his New York studio for a whole year to pause, reflect on the past, and plan for the next seven. And he comes back with a renewed creative outlook.

R/GA, another highly respected agency, has done something similar. It doesn't close up shop like Sagmeister, but since opening in 1977, it does spend a great deal of time analyzing the changes that have occurred over the past nine years to prepare them for the next nine.
Looking at these companies, you have to ask yourself, "How can they do that?" They may seem incredibly progressive in their approach, but they're just applying common sense. It's as simple as that.

It seems counterintuitive to take the time to step back to think and regenerate when we're all so starved and rushed for time, but these two companies show that counterintuitive thinking often pays big dividends. Newsflash: common sense is counterintuitive (raise your hand if you agree).

Scale is not the issue. Sagmeister & Walsh is a small firm with a few people. But the much larger Apple reinvented itself with the second coming of Steve Jobs in 1996, back when they were known simply as a computer company.

Agencies and design firms will have their own way of approaching reinvention, but one of the surest paths will involve harnessing their existing brainpower to expand their offering. This does not necessarily mean adding departments: it means adding tools. There's an adage about teaching people to fish, but you get the point.

One of the tools we can expect to see a lot more of is the 3D printer, with the super-affordable MakerBot leading the way. The 3D printer will have the same effect on prototyping as the LaserWriter did on graphic design. But you have to go back to the Gutenberg press to see the same landmark invention. The 3D printer will lead a trend toward invention. And that is the precursor to reinvention. See what I did there?

This much I can be sure of: I'll need to reinvent my motto in the future.

Steve Mykolyn, chief brand officer at Taxi, is also an author, designer and filmmaker.

Photo courtesy of Mario de Armas (mariodearmas.net): New York studio Sagmeister & Walsh closes its doors every seven years to reflect. Inset: 3D printers like MakerBot will lead the way to invention.