Brands bring the joy
Village Brewery, Koodo, Interac, WestJet and Sheraton show how they've embraced the holiday spirit.
We know the market is saturated with holiday campaigns right now, but that doesn't mean some of it can't stand out from the crowd. So we've compiled some of the work stimulant has covered in the hopes it will show all the Grinches out there that, just because everyone is doing it, doesn't mean holiday campaigns can't be truly creative. 
Village Brewery's coaster carols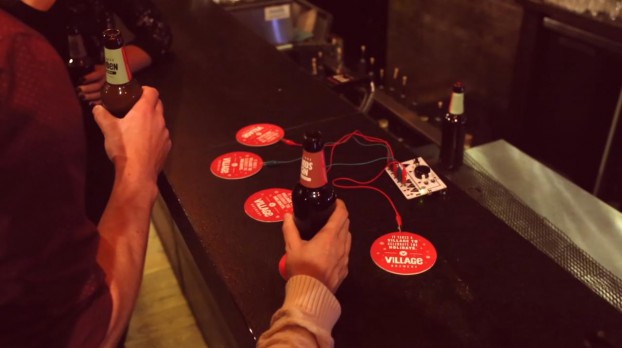 Even if you're like me and need some quality bar time around the holidays to even out all the family dinners, that doesn't mean you can't keep things festive.
At Commonwealth Bar in Calgary, agency Evans Hunt used Ototo (a DIY kit that converts all kinds of everyday items into music) to turn a handful of Village Brewery coasters into piano keys. A note rang out every time a patron set their drink down and, given the holiday season, it was a perfect opportunity to bust out a bar-friendly rendition of "Jingle Bells."
Village Brewery and Evans Hunt have clearly given themselves a mission of getting as much innovation as they can out of the simple coaster, having created one that doubled as a beard comb earlier this year to keep patrons both rugged and well-groomed.
Koodo's "cure" for holiday crowds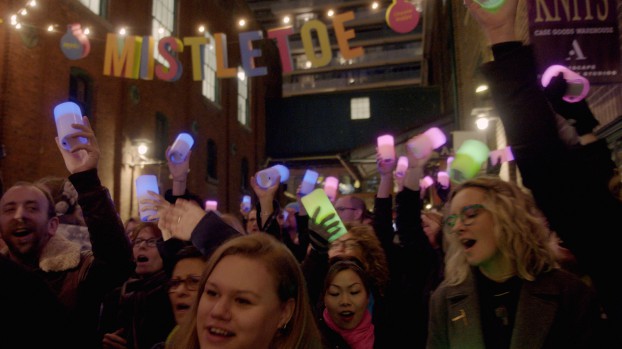 As whimsical and festive as it is, the annual Christmas Market in Toronto's Distillery District isn't immune to potentially overwhelming crowds of shoppers.
Koodo's new "Choose Happy" brand platform is all about finding those little moments of happiness in the rush of everyday life, so it decided to bring a happy surprise to one of the most stressful times of the year. Working with agency Camp Jefferson, the brand added some extra decorations to the market with giant garlands bearing festive messages and engaged Choir!Choir!Choir!, a vocal group that meets twice weekly and invites the public to participate in sing-a-longs. In the evening, when the market was busiest, the group weaved its way into the crowd and started a rendition of The Cure's "Friday I'm In Love."
Apparently, The Cure's Robert Smith liked the arrangement so much that he decided to donate the licensing fee for the song to a cause of the choir's choice, which is to sponsor Syrian refugee families coming to Canada. When a video fills Robert Smith's black goth heart with joy and happiness, you know it must be good.
Interac keeps its smart spending message (and toys) alive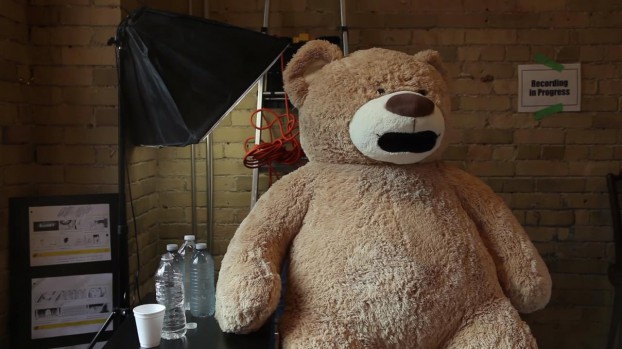 Interac was among the first in Canada to debut their holiday campaign this year, obviously trying to reach consumers with its message of staying in the black before they embarked on their shopping. To keep the momentum going for all those procrastinators among us, agency Zulu Alpha Kilo has created a series of videos being shared through social media featuring behind-the-scenes interviews with the stars of the "Toy Store" spot: the toys themselves. The chats show that, inanimate object or not, credit card debt is a frustrating situation for anyone to be in.
Bonus points for giving the nutcracker an accurate accent.
WestJet ups the holiday ante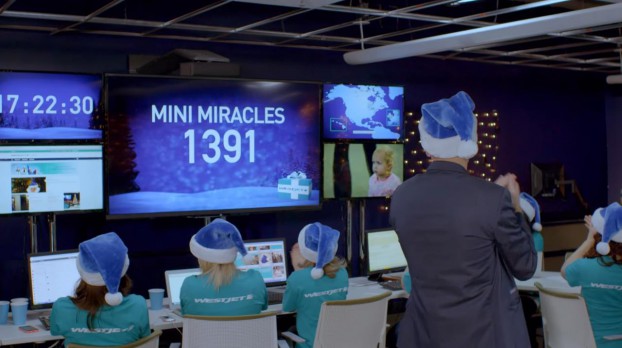 From fulfilling wishes to Santa during the course of a flight to Calgary or in the Dominican Republic, WestJet has become the king of the heartwarming surprise campaigns. This year, instead of packing another plane with presents, the company raised the stakes by aiming to complete 12,000 "mini miracles" over the course of 24 hours on Dec. 9. That's a miracle for every one of its employees.
And it worked. Working with Studio M and Mosaic, the miracles ranged from the big and impressive (giving free flights to everyone in the audience at a taping of The Ellen DeGeneres Show, delivering vacations to families that recently suffered losses, doing outdoor chores for a community) to the small-yet-significant (paying the tab for people waiting for a flight, delivering toys to kids, helping the homeless with blankets and food). The day was compiled into a video, which you can watch below.
Sheraton turns a delayed flight into a winning ticket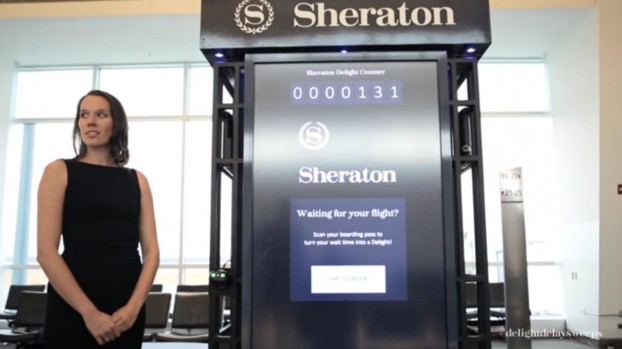 Consider this a piece of service journalism for those of you travelling this week. Aside from shopping, trying to get out of town for the holidays can be one of the more stressful things about this season, with the chance for inclement weather making roads and airlines a constant risk for delays. Sheraton Hotels and Resorts is trying to turn those delays into an extra source of joy this season with the with the "Delight My Delay" campaign.
Led internally, Sheraton set up a kiosk in New York's JFK Airport that will be there until Christmas Eve. If your flight is delayed, you can scan your boarding pass for a chance to win prizes from bikes to trips to Apple Watches. And the longer your flight has been delayed, the better your chance is at winning.
If you don't happen to run into one of the kiosks, you can tweet at Sheraton using "#delightdelaysweeps" and have a chance at being sent a special code that can be redeemed for a prize on the campaign microsite.