AtoMiC Tech: the new ad creative superstar
From Volkswagen's AR to History Channel's interactive documentary, the future of technology is now. Here are some best-in-class examples from the past year.
As technology continues to outpace imagination, advertisers need to keep up with the light-speed innovation cycle. People aren't just passively watching advertising – they are interacting with brands. Social media has changed our experience with advertisers who keep looking for new ways of reaching consumers via rich digital experiences that do more than sell a product. Touch screens are everywhere, phones and posters interact, and gesture, voice and even thought-controlled technologies are emerging at a rapid pace.
In 2009, strategy created AtoMiC to recognize the intersection of advertising, media, creativity and technology. Now it's grown to an annual conference and award show showcasing the cream of the crop in innovative collaboration, in partnership with strategy's sister publications Playback and Media in Canada.
The future of technology is now. Here are some best-in-class examples from the past year.
Volkswagen augments reality
Last October, to launch the new Beetle for Volkswagen, Toronto-based agency Red Urban executed a massive out-of-home campaign in Toronto's Yonge-Dundas Square. But this was no traditional billboard execution. At the bottom of the posters was an image (above) passersby could scan with their iPhones or iPads, with an app that brought the car to life on the screen.
The augmented reality content (super-imposed 3D digital graphics over a real-life background) depicted the Beetle crashing through the poster and flying around Yonge-Dundas Square, or doing flips on a ramp.
"We wanted people to interact with the vehicle and give a sense of performance," says Caroline Kilgour, VW account director, Red Urban. During the short five-week run, the app was downloaded more than 3,000 times, and the day the campaign launched more than 3.5 million people visited the website, crashing the server, says Kilgour.
While the car outpaced sales targets by 61%, she says, the main focus of the campaign was to retarget the vehicle's core demo which skewed heavily towards female buyers. Prior to the launch men made up approximately 27% of buyers, whereas after the launch men jumped to 40%.
Going forward, Red Urban has been examining how to move the showroom experience into the digital space.
"We know people are online doing car research, so what else can we be doing to enhance the experience?" she says. "People are waiting later in their purchase decisions to visit dealerships so this helps us get to them earlier."
Canadian Tire and Molson bring social media to the real world
Brands are now expected to be on Facebook, Twitter, Pinterest and Instagram, so how can they manage all these platforms yet use social media to create new experiences and differentiate from the crowd?
Some are looking to social to power real-life initiatives. By bringing the virtual space into the physical, brands are creating unique experiences worth sharing even further on social channels.
We experienced the phenomena last Christmas when Vancouver-based DDB's digital agency Tribal and Montreal-based multimedia house Moment Factory launched the "Spirit Tree" for Canadian Tire in Toronto's Union Station. For each social media mention that contained key Christmas words, a bulb on the tree lit up, creating an ever-transforming flickering installation in the high-traffic area. The execution garnered more than 280,000 mentions of Christmas spirit and drove Canadian Tire's incremental sales up $500,000 as a result of the launch.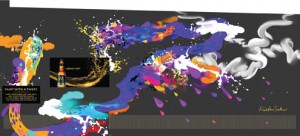 In a lower-tech approach, Molson Coors and Toronto-based agency BBDO adopted a similar power-by-tweet method to promote Molson M. In an effort to position the brand as an artistic brew, the agency commissioned artist Kustaa Saksi to paint a mural, but with a twist. Launched at the end of April and running till the end of June, the painting would be powered by tweets hashtagged with #MolsonM_ Art.
"Molson M believes there is an art to everything great," says Lezlie Grossman, SVP managing director, BBDO. "We realized the platform [of art] was absolutely ripe for consumer participation."
For each tweet, a dollar was donated to the Canadian Art Foundation, and the person's Twitter handle was added to the wall. The execution picked up notice recently after Canadian chef Jamie Kennedy and the Art Gallery of Ontario tweeted their support.
At press time, almost 5,000 tweets had been sent in, generating 3.7 million impressions, while Molson M's Twitter account grew by  800+ followers, up from 40 in just a few weeks.
"I think one of the reasons this is unique is it's an organically growing description of what the brand stands for," says Nancy Crimi-Lamanna, VP and associate creative director, BBDO. "It is much more relevant to our audience by allowing them to participate and support a shared cause."
CCA debuts kid-powered videogame
The Concerned Children's Advertisers came to agency CP+B's Toronto office with a challenge: get kids active. Originally pitched as an awareness-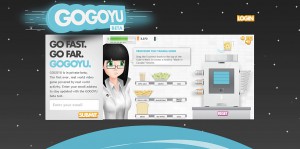 raising campaign, CP+B quickly realized that the issue wasn't that kids didn't know they needed to be active, they just weren't doing it.
"We needed to break through and engage them to understand how this would benefit them," says Subtej Nijjar, president of CP+B.
Drawing inspiration from children's natively digital lives, the team set about creating a videogame that would force activity. The result was a game powered by real-life steps.
The pilot project outfitted 200 kids in different classrooms across Canada with pedometers, and for each step taken in the real world, he or she can take the equal number of steps in the virtual game. The pedometer wirelessly transmits the data to the computer, making it a seamless and easy process.
The game itself is also a healthy-living education tool, with kids walking around the virtual world participating in challenges that are designed to reinforce healthy eating and teach lifestyle tips from different cultures. A scoreboard tracks a class's progress creating a bit of competition.
"We're getting emails from teachers saying kids want to get more energy to power the game, [and] that they're having challenges sitting still," says Bev Deeth, president, CCA.
Parents need not fear their kids will become more engrossed in online games, says Nijjar, explaining that the game times out after 20 minutes, encouraging kids to go outside and take more steps.
The pilot program runs from mid-April to mid-June and after the results are studied, CP+B and CCA plan to pitch the game to investors, including brands, to fund further development and deployment, he says, adding there are tons of opportunities to integrate brands into the environment, provided it is done in an authentic manner.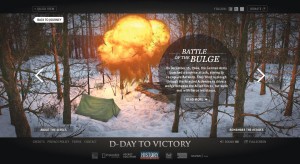 The History Channel explodes across mediums
Following last year's Tech Breakthrough AtoMiC win for the web experience created for docudrama Storming Juno, Toronto-based transmedia company The Secret Location and the History Channel are at it again with an interactive online documentary to complement this year's series D-Day to Victory.
To promote the show, advance the story's narrative and appeal to a younger audience, the interactive site allows audiences to follow troops through a 3D Europe from Normandy to Berlin. More than four hours of original content was created for the website, including an elaborate recreation of a Berlin air force base, which was promptly blown up. Visitors can deconstruct this explosion and other battle scenes, as well as explore weaponry and hear tales from surviving veterans.
The documentary was treated with a videogame aesthetic, says James Milward, founder and executive producer, The Secret Location. Functionally, this allowed them to recreate scenes in a visually appealing way, but it also gave them a connection point with younger audiences.
"The problem with historical content for a younger audience is that the mental barrier of 'history is boring' is there," he says. "But if they can be loaded into it through something that is compelling, interesting and visual, they tend to stick around for four or five stories."
The series and website launched on Remembrance Day, and it has since been picked up by National Geographic in the U.S. and Channel 4 in the U.K., with traffic exploding to more than 300,000 visitors. It has also been featured as "Site of the month" by the FWA, an organization that recognizes the best-of-the-best in website innovation, and was a Webby honouree. More importantly, Milward says the site has received a very positive reaction from home-grown audiences. "[People] are proud it was made because it showcases stories that are really important to the narrative of the country," he says.
McDonald's gamifies Happy Meals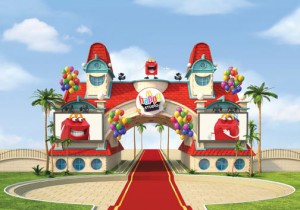 Europe's McDonald's Happy Studio approached Ottawa-based digital agency Fuel Industries to create a virtual world and game to act as an extension for Happy Meals, where kids can create an avatar and interact with Happy Meal toys, such as Ice Age or Madagascar characters. New realms are unlocked as new toys are introduced in restaurants.
Jeff Doiron, founding partner, Fuel, says the original brief from McDonald's asked Fuel to provide a fun, free, safe place kids could go online and play with their parents. It is supported by a mobile app parents can download, complementing the online experience.
Kids can use the app on their parents' iOS devices to play mini games or snap photos at McDonald's locations, unlocking virtual trading cards and badges, which then open up games and challenges in the virtual world.
"It was originally called 'The second gift,'" he says. "It was to provide kids with a second gift outside the Happy Meal toy [and] build some of the brand affinity."
While kids play, parents can then monitor their activities and dole out rewards through the parent portal, says Doiron.
Through both the game and the app, parents can incent their kids by unlocking missions and games or by dishing out "stars," the world's virtual currency which can be used to buy costumes or decorate personalized home bases.
"So when their son or daughter does their chores, cleans their room or gets an A on a test, mom can pull out her iPhone and give her kid an extra reward in the game," says Sean MacPhedran, director, creative strategy, Fuel. "It's like a digital allowance."
Development for the project began in July 2010 and launched mid-May of this year. At press time, the site had more than 1.8 million registered users across 40 countries in Europe.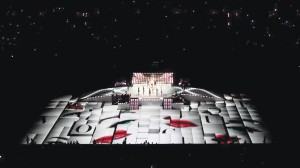 MOMENT FACTORY CREATES MAGIC
From Cirque to Madonna and Jay-Z, the new media studio has earned its global spotlight
Montreal-based Moment Factory is one of the hottest AtoMiC-like production companies in Canada right now, intersecting advertising, media, technology and creativity. Moment, as it's often referred, specializes in interactive and multimedia experiences and has developed projects for everyone from Cirque du Soleil and Canadian Tire to musical legends such as Madonna and Jay-Z. After recently completing the light show for Madonna's Super Bowl halftime number, Moment is busier than ever, working on Madge's world tour, and picking up projects with Atlantic City, Bombardier and the Euronews Network.
Formed in 2001 with a staff of three, it has since grown to 60+ employees, and in 2011 was named Canada's 39th fastest growing tech company by Deloitte.
Originally created to service the rave industry in Montreal, the founders quickly realized that projection technology could be utilized for any experience and they began seeking out a wider client base. After first partnering with Cirque in 2003, it got a second big name in 2008 when Nine Inch Nails approached the group.
"[Lead singer] Trent Reznor wanted to use the stage as a giant videogame – wherever he would move, he'd be the joystick [and the lights would follow him]," says Eric Fournier, partner and executive producer, Moment Factory. To create this, Moment's developers had to reach beyond what was available in show business at the time and tap into technologies used by defence and marine safety to create the sensor-based light show. What emerged was its X-Agora technology, the "brain" of the operations, or the software and engine that run the shows.
Now, the team can create intricate stages, sets and installations. It has outfitted entire studios for television shows, including Quebec-based game show La Tricheur (in which the entire room is a digital screen that interacts with players) and created interactive installations, such as its project for Montreal ticket vendor La Vitrine, which combines touch information screens with a light show. Fournier adds that more interactivity will be introduced to La Vitrine, such as light shows controlled by social media hashtags, or even theatre applause.
"What's really important is that technology is just a tool – it's not the end result. It's all about the magic," he says.
CANADA'S NEXT TOP TECH STARS
Canada hasn't always been considered a hotbed of innovation, but in recent years Vancouver, Montreal, Toronto and southern Ontario companies have really upped their game, coming up with new products that are making waves in tech circles. These are just a handful of companies that have made it on our radar recently.
Touch screen-amatic
Kitchener, ON.-based Christie Digital is working on technology that'll turn any digital surface into a touch screen. A specialized frame fits around the display and transmits contact data to a computer, sensing people's touch points in the frame. Developers expect the product to deploy later this year.
Crowd-sourced light shows
Montreal-based Eski is working on a smartphone dongle – a computer chip that plugs into the headphone jack – that will give Eski control of the screen. Event-goers would download an app, then much like lighters of yesteryear, hold up their phones, letting Eski control the colours to create light shows across the audience.
Coupon gamification
Kiip inserts coupons into mobile game apps and pushes the rewards to players at key moments of victory or achievement. While the company operates out of San Francisco, its founder Brian Wong hails from Toronto, so we'll claim it. In May, Kiip launched in Canada, partnering with Amex to dish out in-game rewards and brand bonding.
Self-posting social accessory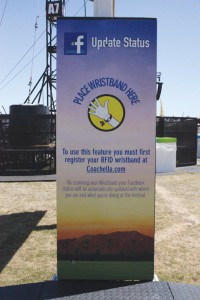 Montreal-based Intellitix has developed a radio-frequency identification (RFID) wristband that allows event ticket holders to check into social media on the fly. It recently partnered with the Coachella Valley Music festival, and is credited with adding 30 million views to the live stream as concert-goers live-clicked the event. The wristband updates the holder's Facebook status with details about the show and stage that he or she was attending.