Shopper Innovation Awards judges
Learn more about the co-chairs and jurists behind the Shopper Innovation Awards.
Co-chairs
Tony Chapman
Founder and CEO, Capital C
Chapman is a frequent media pundit and one of the youngest individuals to be inducted into the Marketing Hall of Legends. He founded agency Capital C and is also the founding partner of Fresh Intelligence, a global consulting company, as well as Propeller Media, which creates branded content for television networks and their digital ecosystems.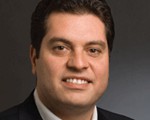 Tony Matta
CMO, Kraft Canada
Having joined Kraft Canada in 2013, Matta leads the marketing for brands such as Cracker Barrel Cheese, Philadelphia Cream Cheese, Kraft Dinner and Maxwell House. He previously held executive roles at Frito-Lay in the U.S. as well as PepsiCo in Canada and in the U.K.
Matta was also named strategy's Canadian Marketer of the Year in 2009 for his work at Frito Lay Canada.
Angela Scardillo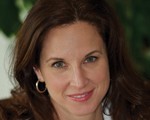 VP marketing, Best Buy
Scardillo leads the retail marketing strategies and communications across both Best Buy and Future Shop. With more than 20 years of experience in the industry, she has spent her career developing brand identities and corporate communications projects, while penning marketing and advertising articles and launching four youth publications.
Jury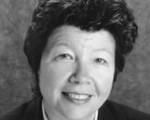 Maureen Atkinson 
Senior partner, J.C. Williams Group
At J.C. Williams Group, Atkinson manages studies that provide data for brand positioning, new store format evaluations, as well as concept development and brand assessment. After a career in research, store operations and merchandising with a large department store chain, she joined J.C. Williams to set up the company's research practice. Atkinson is also a founding member of the Canadian Research Group of the International Council of Shopping Centers.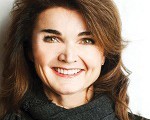 Nuala Byles
CD, Geometry Global
Byles is the creative director for the brand activation agency of Ogilvy & Mather, which she co-founded less than three years ago. She also helped launch Metaphor, a creative agency, which was acquired by BBDO and specializes in entertainment, lifestyle and retail activation. She spent her career at various agencies working on creative for brands such as Scotiabank, Pepsi, Nestlé, Maple Leaf Foods, Unilever, Heart and Stroke Foundation and Mondelez Canada.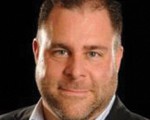 Jason Dubroy
VP managing director, Shopper DDB
A frequent retail and marketing industry speaker, Dubroy leads DDB Canada's shopper marketing practice. He helped launch the Shopper Marketing Forum in 2010 and was a co-chair in 2011. Dubroy has provided shopper marketing and sales insight for companies such as Johnson & Johnson, Maple Leaf Foods, Adidas, American Express, Apple and Loblaw Companies. He also sits on the CMA's Integrated Marketing and Customer Experience Council.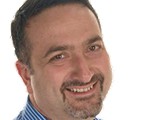 Louis Garceau
President, Brand Momentum
Garceau's expertise is in brand strategy, innovation, deployment and management. He has worked in categories such as pharmaceutical, construction, telecommunications and finance. He previously helped outsource sales teams, marketing and promotion for Mosaic and CIM. Garceau also founded Locus Strategies, a consulting firm for Quebec SMEs, which was acquired by Brand Momentum in 2012.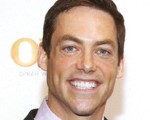 David Grisim
Consumer goods marketing consultant
Grisim is a marketing leader, currently providing consulting services to organizations in Canada and the U.S. Previously, he was at Procter & Gamble where he had overall responsibility for shopper marketing, in-store excellence and multi-brand scale programs, including P&G's award-winning "Thank You, Mom" Olympics campaign.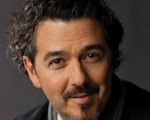 Joe Jackman
CEO, Jackman
Jackman's career spans three decades, working in categories from food to fashion to financial services. He has consulted and collaborated with leadership teams on brand image, physical store environments, digital platforms, private brand programs and advertising. He currently leads a 60-person multi-discipline team at his namesake agency Jackman, which uses analytics to develop creative marketing and design.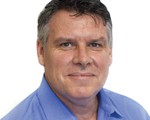 Kevin Lund
Managing director, global retail programs, Perennial Design
Lund has spent more than 25 years in the industry, working with clients in the U.S. and Canada to develop business strategies and retail experiences. His current clients include Ahold USA, Loblaw Companies and Sears Canada. Lund also previously worked with entertainment/media brands such as Sony, Columbia, DreamWorks, Disney, CBS, PBS and Fox.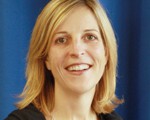 Nola Martin
Senior marketing director, category management, Maple Leaf Foods
At Maple Leaf, Martin focuses on how to best leverage loyalty data to influence shoppers. She began her shopper marketing career at Campbell's, where she developed strategies focused on maximizing efforts in stores. She previously worked at Nielsen, as well as 6degrees Integrated Communications, where she led the shopper marketing division.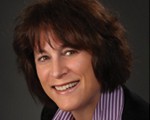 Andrea Randolph
VP retail, Beer Store
Since 2011, Randolph has been responsible for the retail operations, marketing, branding and real estate for the Beer Store's 446 locations. In her two years at the retailer, she has led a reinvention project, which includes a new brand identity and renewed interior design. Randolph began her career at Nestlé Canada and later joined Rogers Communications, where she spent 15 years in various executive sales and marketing roles.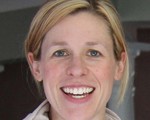 Nicole Rocheleau
Insights and shopper marketing manager, Energizer
Rocheleau has agency, shopper and brand marketing experience, and she currently leads the development and integration of Energizer's shopper marketing capabilities. She previously worked at GSK Consumer Healthcare and spent several years at Unilever Canada where she led the marketing for brands such as Axe and Dove, while developing a deeper understanding of retail as part of the sales team.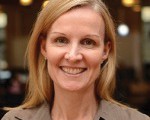 Christine Ross
Partner and managing director, Spider Marketing Solutions
With more than 20 years of promotional marketing experience, Ross now leads Spider's Marketing to Moms division. The founding partner of the agency also has expertise in strategy, consumer insights and shopper marketing, and has helped develop award-winning campaigns for clients McCormick's, Kraft, Levi's, Four Seasons Hotels, OLG, Mattel, Reckitt Benckiser and Silk.