Cannes contenders: Canadian roundup
The industry has weighed in on the campaigns most likely to win at the Palais. Here is the cream of the crop.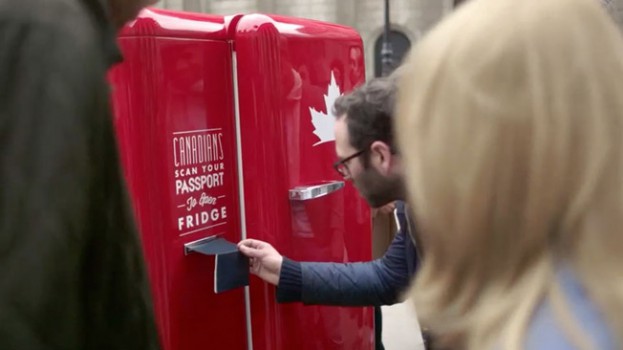 Today is the last day to get your entries into Cannes. To wrap up our roundup of the most likely contenders, we went through all the contenders industry folks had submitted over the past three months to offer our final thoughts.

The three campaigns most likely to make a splash at Cannes include "Surrender Your Say" for the Tourette Syndrome Foundation of Canada by Saatchi & Saatchi, "Christmas Miracle" for WestJet by Studio M and "The Beer Fridge" work for Molson Canadian by Rethink. All three were named potential Titanium winners (and also graced the Media, Promo & Activation, Cyber, Outdoor, Innovation and PR lists). In fact, the three were so popular, we had to put a moratorium on our contributors picking them (to avoid getting redundant).

John St.'s self promotion "Exfeariential," which mocks the industry's proclivity towards pranking its consumers for a funny video, made both the Film Craft and Film categories, meaning it could be a potential follow-up to John St.'s award-winning "Pink Ponies" work, which picked up a Bronze in 2011, or "Catvertising," which made the Film shortlist in 2012.

KBS+ and World Vision made the list twice for their "No Child for Sale" campaign on the Promo & Activation and Direct lists, while Red Urban and Volkswagen made the cut twice for their "Gang of Rhythm" campaign (on the Film contender list) and Once More documentary (on the Branded Content list).

Taxi nabbed four contender spots for its work for Boston Pizza ("The Rib Stain Camo" on the Media list), Canadian Tire ("Ice Truck" on the Media list), Louisville Slugger ("Priceless Bat" on the Cyber list) and Mio ("Eye of the Squirter" on the Film Craft list).

So if you're still on the fence about whether your campaign has a shot in Cannes, take a look back through the past three month's of coverage. Did your work make the list? Do you think it's better than the stuff that did? Maybe it's time to break out that entry form.

Check back in June as strategy heads to Cannes to see which of these contenders made the shortlist, or better yet, took home a Lion.

Check out the contenders in the Titanium and Integration, Out of Home, Press, Media, Branded Content, Product Design, Design, Cyber, Direct, Radio, Innovation, Creative Effectiveness, Film Craft, Promo & Activation, PR, Mobile and Film categories.