Happy holidays adland!
Strategydaily is closing shop until Jan. 5, and to bid y'all adieu here's our holiday greeting written 'specially for you.
This story appears in the December/January 2015 issue of strategy.
A few 2014 highlights wrapped up in some advice and well wishes to adland. Happy holidays from strategy!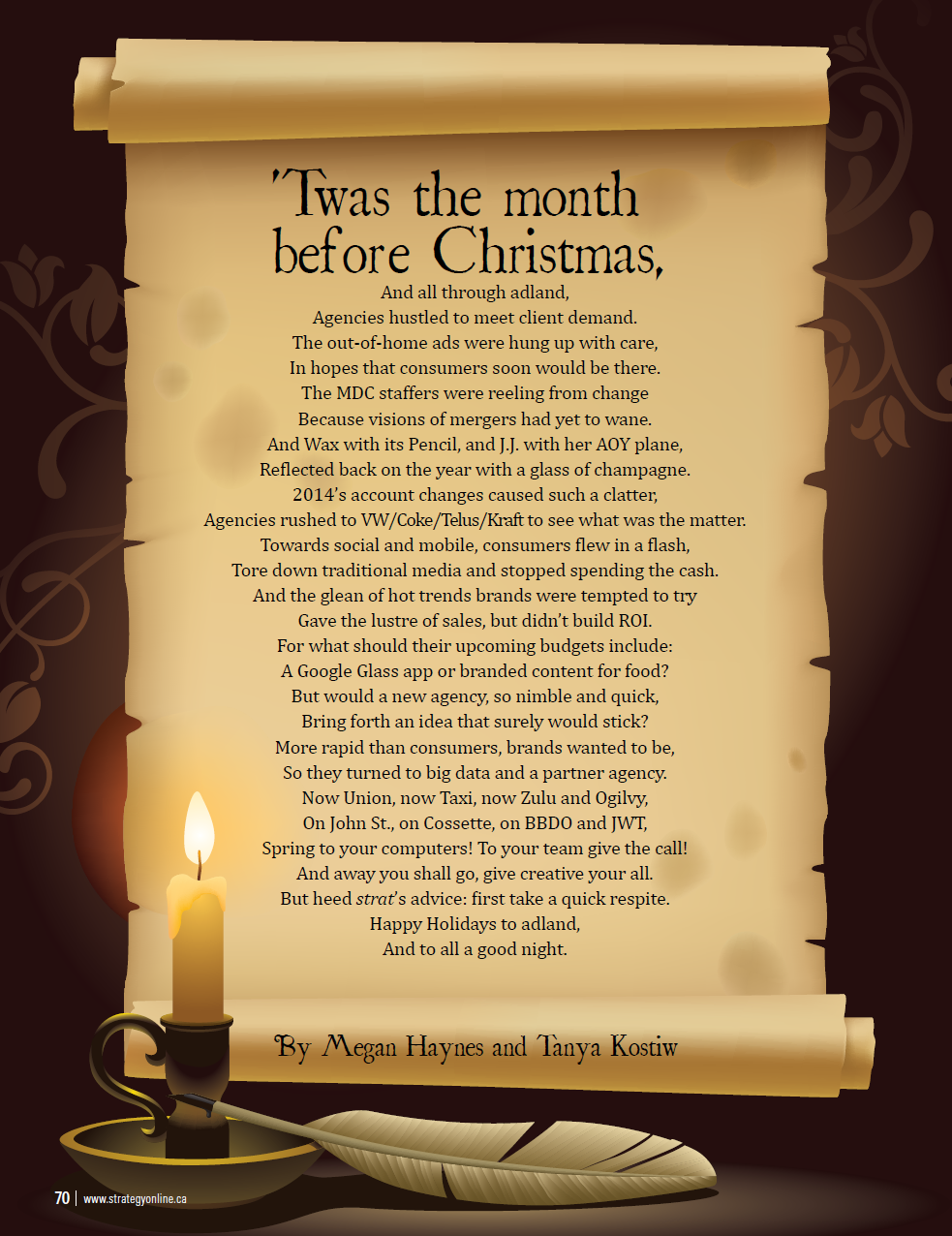 "Happy Holidays" image courtesy of Shutterstock.