Can cereal get its groove back?
As consumers stray to other options, can changing perceptions and new strategies revamp a stale cereal category?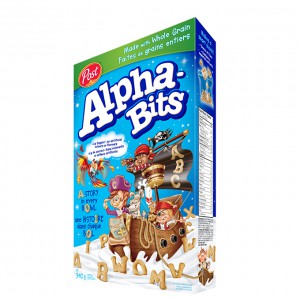 This story appears in the September 2015 issue of strategy.
The cereal aisle in Metro tells a collection of tales – from aggressive pricing and nutrition promises to familiar cartoon characters. I'm here under the guise of research, but I'm also picking up sugary cereal, which harkens back to the days when my brother and I, in our infinite kid wisdom, would try to eat as much of it at once (because it was a treat, not an everyday option) so the other ended up with less.
Tapping into the nostalgia millennials hold for these brands is among the strategies traditional breakfast cereal companies are employing in an effort to breathe new life into a mature category that has been feeling the squeeze from many fronts.
The category in Canada is sluggish, according to data from Euromonitor. Breakfast cereals saw modest growth from 2011 to 2013, but dipped 1.7% between 2013 and 2014. Consumers' desire for health and convenience are putting pressure on cereals, as they turn to alternatives.
"Competition is rising from all sides, such as fast foods like McDonald's and Tim Hortons," according to an executive summary of Euromonitor's 2014 Breakfast Cereals in Canada report. "On top of that, protein-packed items such as Greek yogurt, at-home breakfast sandwiches and eggs, and protein bars remain popular and present more challenges for the breakfast cereals category."
Among the trends hurting cereals in a 2013 U.S. report ominously called Cereal Killers: Five Trends Revolutionizing the American Breakfast is the "snackfast" phenomenon. And there's no shortage of packaged grab-and-go options (for instance, Mondelez's BelVita brands its biscuits specifically for the morning), with all the major cereal manufacturers diversifying into this space with offerings like bars, squares and bite-sized pieces.
Manufacturers are also stepping up their cereal game, says Jason Doolan, General Mills' director of marketing formerly for cereal (now on snacks), which has triggered a recent rebound (tonnage sales volume for RTE cereal is up 0.4% in the 52 weeks ending June 27 compared to last year, according to Nielsen data).
"Those of us in the category are starting to sharpen our pencils, we're bringing better news, more relevant messaging than ever before, and it's starting to pay off."
Cereal has taken a look in the mirror and is trying to revamp its image, with some brands shifting strategy, but can the category combat the pressures it faces, build on its recent turnaround and get its groove back?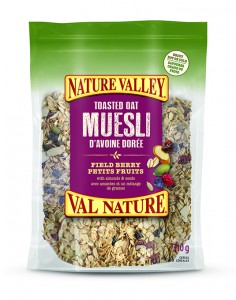 Cereal's nutrition-focused revamp
It was about a year ago when the Breakfast Cereals of Canada, working with Public and Felicity PR, launched a campaign called "What's in the Bowl?" to tackle "consumer misperceptions about cereal." The program from the organization that represents Kellogg, General Mills, Post Foods and Quaker offered education around ingredients and nutritional benefits through an interactive website and Facebook campaign, aiming to change perceptions, such as consumers' top deterrent to buying or eating cereal – "too much sugar." And this notion of "rebooting the consumer message" is a survival strategy posited by the Cereal Killers report.
Drawing consumers' attention to cereals' benefits is part of a multi-pronged approach David Bagozzi, VP marketing, Post Foods, believes is required to revamp the category.
"There is no silver bullet that can get the cereal category fired up – it's a mature category, it's been flat for a number of years. But…if we remind consumers about the inherent goodness in cereal, there's a big opportunity there."
With supporting facts and data around nutrition – not a particular sexy topic, Bagozzi admits – it's a matter of crafting a relevant message around these benefits (not to mention asserting cereal's cost-efficiency), he says. As such, modernizing communications around nutrients and facts are part of Post's work-stream.
It's a strategy Kellogg has also embraced since launching its "Cereal & Milk" campaign in Canada last May, which highlighted the traditional breakfast's taste, health and lifestyle benefits. The multi-channel campaign, which began in 2013, marked Kellogg's first efforts to "reinvigorate the cereal category," says Chris Bell, VP marketing, Kellogg Canada.
Over at General Mills, Multi-Grain Cheerios has found a way to join the health conversation – by supporting a health-related cause. Its "World Without Dieting" campaign last year encouraged consumers to eschew cyclical dieting for a healthy lifestyle. The program, with work by Cossette, drove double-digit growth, and a new leg of the campaign tackling "dietainment" kicked off in June.
But to give cereal a better health rep, the changes in the category run deeper than image management.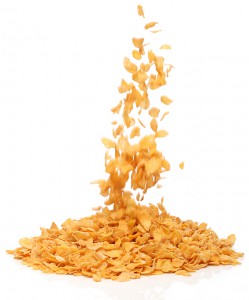 A more than skin-deep makeover
Dietary changes are one of the factors putting the squeeze on cereal cos, says Debi Andrus, assistant professor of marketing at the University of Calgary's Haskyane School of Business, and they're taking a look at their ingredients.
This fall, General Mills will roll out four Cheerios SKUs free of artificial flavours and colours, joining its other brands boasting the same benefit, such as Minions and Chex, while Shredded Wheat and original Shreddies from competitor Post and the majority of Kellogg's Kashi lineup are Non-GMO Project verified.
"We do want to up the health credentials overall for cereal," says Emma Eriksson, director of marketing for cereal, General Mills, adding the company will examine its whole portfolio.
When it comes to negative perceptions around cereal, offerings specifically for kids with cartoon characters and a lot of sugar is a major issue, says Andrus. (Euromonitor predicts sales of kids' cereals to drop again this year.)
"They have to break that mold," she says. "The research shows that children will eat cereal without sugar so you don't need to do all of that."
Reducing sugar by 40% and removing artificial flavours and colours was central to Post's Alpha Bits' recent reformulation, which hit shelves this summer in a new package. Digital support is slated to roll out in August, while TV is planned for January. "You can't lose sight of the importance of 'renovate' to ensure your food still remains relevant," says Post's Bagozzi.
On the innovation side, Post and other brands are tapping into the latest health trends to appeal to consumers – offering products with buzzy ingredients and benefits like protein, gluten-free, flax, organic and quinoa. Whether it's a response or contributing factor, the move is arguably wrapped up in the mainstream-ification of what was once niche – an idea Kellogg Company CEO John Bryant highlighted in the media in late 2013. Reports cited him saying Kashi had become too mainstream, and nutrition that was progressive seven or eight years ago had moved into the mass side, such as Raisin Bran with omega-3. As such, the idea was to focus on newer trends with Kashi, such as quinoa.
In Canada, Kashi debuted its first offerings with the ingredient earlier this year – Organic Promise Quinoa Multigrain Flakes & Raisins cereal and two flavour SKUs of Seven Grain with Quinoa bars. This year, Kellogg (which led the cereal category last year with 44% share) also released a new Vector SKU with the highest amount of protein in its lineup.
Over at General Mills, mass-appeal brand Cheerios has also tapped into health trends with products targeted to the "healthy foodie wannabe" sect (those who want interesting taste and natural nutritional benefits, but are not as likely to peruse the organic aisle). This summer, Cheerios Plus Protein and Plus Flax rolled out in resealable bags – but are merchandized with the mainstream offerings – with supporting TV creative developed internally.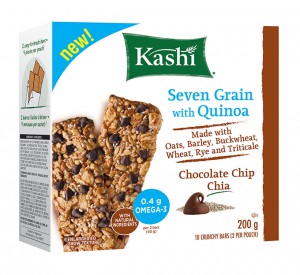 Go niche to go home (with consumers)
Slowly, but surely, breakfast cereal companies are starting to realize the needs of different consumer segments and creating products tailored to them, says Tom Arhontoudis, marketing professor and program coordinator at the George Brown Centre for Business.
"In the past we had almost a one-shoe-fits-all solution. I think today's marketer, especially in this category, has to be aware of the needs, the wants, cultures, values, taboos (with all the allergies) of the target audience."
For its part, General Mills has been shifting its strategy in recognition of this.
"I think we've liberated ourselves from saying, 'We need a product that needs 100% distribution, and it needs to be a blockbuster product,'" says Doolan. "We're now willing to embrace more niche business models, and that's allowed us to bring better innovation to market, and it challenges our business model in terms of how we support them."
This unhinging of the business model is letting the company take advantage of the momentum in the category, he says. As such, General Mills is betting big on innovation, bringing what Doolan believes to be a record 11 new products in the category to market this fiscal year. Among them are Nature Valley Muesli, which debuted this summer targeting health-conscious consumers, and Cinnamon Chex, which bolsters the company's gluten-free lineup.
"One size does not fit all so we really have to go after these pockets of consumers that have specific needs, and it requires a little bit of a different go-to-market strategy," says Eriksson. "You can't just launch one big idea a year and bet all your investment on that."
With Lucky Charms, the company has found a new audience in millennials in recent years, and has built on this strategy with a TV spot by Saatchi & Saatchi out of New York that debuted in August, featuring the Chocolate Lucky Charms SKU, which returned to shelves this summer. At World Pride last year, the brand worked with Diamond Integrated Marketing on the "Lucky To Be" campaign, which reintroduced the cereal to millennials, tying its rainbow charm to self-expression. It netted 1.1 million impressions, while sales grew 12% year-over-year in English Canada in subsequent months.
Post Foods also has its eyes on the millennial cohort, as it gears up to strategically shift Honey Bunches of Oats next year, with a new, 360-campaign to target this demo. And though Post's portfolio has targeted different demographics, Bagozzi says the company needs to sharpen up its efforts. "You've got to make sure you have a target, the right message, the right proposition and the right medium – all things we know – and I think we've got to be a little more diligent around that."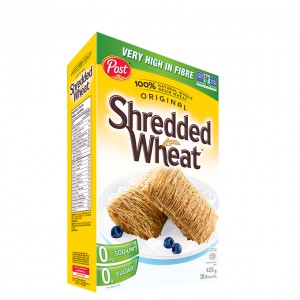 Think outside the cereal box
While competing in a mature market like cereal inherently has its disadvantages, it also means it's ripe for fresh ideas to make a splash. Continuing its "Cereal & Milk" program, Kellogg is running an on-pack promotion for its Cereal & Milk To Go cup – a portable, reusable container that keeps the two separate – available via mail-in rebate. (Cereal portability is also on Post's radar, says Bagozzi.) Kellogg also ran a program until July where consumers could buy participating cereals and Nutri-Grain boxes to receive their choice of not just similar products, but interestingly, milk, bananas or berries.
In the U.S., General Mills has also tapped into convenience via innovation with its oatmeal in a Keurig cup format, prepared in the machine like coffee. (The Canadian team couldn't speak to whether there are plans to bring this here.)
Given consumers' busy lives, brands should offer their products in places their target audiences frequent, says George Brown's Arhontoudis, pointing to how Quaker has partnered with McDonald's for its oatmeal. Or consider a breakfast truck with healthy options to cater to millennials, he adds.
Moreover, ethnic food, which Canadians are embracing – is an area brands could consider exploring, says the U of C's Andrus. Similarly, Arhontoudis sees an opportunity in this space, and says products like Greek yogurt and Chorizo sausages have become "overnight sensations."
Whether the cereal category can fully bounce back is yet to be seen, but one thing's for certain – the players who stand to win and lose the most won't sit on their laurels.
"We're betting big on really trying to add some new and innovative options for consumers to make sure that the category keeps strengthening," says General Mills' Eriksson. "We're seeing it rebounding, we're really encouraged, but we've got to really work hard to make sure that we keep that going."
Cereal photo: Julian Rovagnati/Shutterstock