Advertising by the numbers
Tomorrow's next big thing is getting creative with the data you have and baking it into the stories you tell.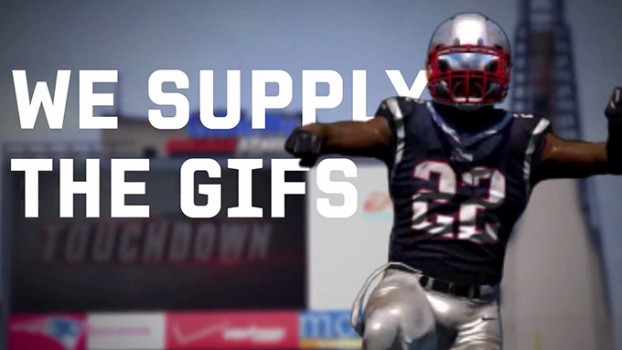 This story appears in the September 2015 issue of strategy.
You know something in advertising has hit it big when it gets a new category at the annual Cannes Lions Festival of Creativity. This year marked the inaugural Creative Data Lions, and though no Grand Prix was awarded, 28 trophies were handed out among the 700+ entries.
Of the six Gold Creative Data Lions, five were for the public sector, while only one was considered commercial. The brand campaign, by Madden NFL, Google and San Francisco-based agency Heat, sent users GIFs from the videogame whenever one of their favourite real-life NFL stars scored a touchdown or made a great play. The campaign tapped into players' game profile pages (which included player preference), NFL data and social chatter. Users were encouraged to share (and even create their own) GIFs with friends as a way to trash-talk live. More than 500,000 GIFs were created, while Madden NFL saw a 14% sales bump. ("Giferator" would also go on to win two other Gold, three Silver and two Bronze Lions.)
"Big data" has been the big buzzword of the past half-decade, with companies lured by the possibilities that raw numbers from varying data sets could provide. What would happen if you paired information from Facebook with sales figures, weather trends or traffic information? Could you predict what a person wanted to buy before they even knew themselves? Could you create such a tailored program they'd be forever loyal to your brand?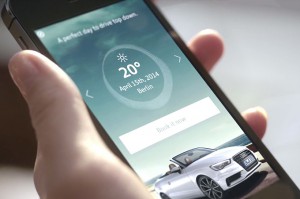 But that's old news. Today, it's not just using data to better target ads, create stronger strategic plans or provide better analysis. Rather, the number crunching is creeping into the creative itself.
"I think data used to be this big black hole," says Paul Tedesco, VP managing director, Track DDB. "But now it's something everyone is focused on. People are starting to get comfortable with how we use data and with the fact that we can use it to drive creativity, without being creepy."
Agencies such as Sid Lee and Publicis have said they want to improve on their data/analytics abilities via partnerships and hires, while others like DDB and Proximity have renewed focus on their data-crunchers, with a rebranding or major hire. In the case of Track DDB, it changed its name to keep its direct response, CRM and data services as a core offering after the Rapp brand was spun out as a stand-alone shop globally. And at Proximity, president Adrian Capobianco, who took over in February, has a strong digital and data bent, following his time at IBM and a number of digital agencies.
Brands are also bolstering their investment in data. PepsiCo insights director Acky Dinnepati says the brand recently launched an in-house analytics department (now four people), following a successful department launch in the U.S. Over at milk producer Natrel, Caroline Losson, VP marketing, says a big focus has been on beefing up its internal team to crunch some numbers over the last two years in an effort to hard-wire insights into its marketing.
In strategy's annual State of the Marketing Nation survey, 58% of marketers said they were using data to drive marketing in 2014, up from 48% in 2013. Research firm Trendata found even greater desire among marketers to use data to guide their efforts. The study, which polled 1,500 marketing and communication execs around the world, found creating customized messages and personalized experiences was a top priority for 66% of respondents.
There are a number of factors driving this growth, says Adam Green, creative agency lead at Google Canada. First, more brands and agencies are actually using data in new and unique ways, leading to case studies proving its effectiveness. And as is the cyclical nature of advertising, the more case studies presented, the more likely brands are to invest in lesser-proven ground.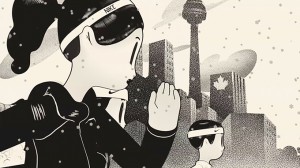 Second, consumers are becoming more comfortable with the notion of turning over their information to brands – for a price. One study by Microsoft Canada found that 77% of consumers were willing to turn over their valuable personal information if they received something in return, up from 68% in 2014. This is putting the fears of some marketers at ease.
Third, Green says data is simply easier to come by. While the notion of "big data" conjures the image of multiple data sets, more and more, brands are turning to different types of numbers. He points to brands that might have an interest in the flu. While they once relied on health agencies for outbreak statistics weeks after the fact, search terms and social feeds can highlight problem zones within days, sometimes even minutes, making the data much more useful in a real-time capacity.
Finally, the "keepers" of in-house data are starting to realize the potential of what they have, Track DDB's Tedesco says. Natrel is a prime example of this. Losson says historically it has only relied on sales figures, but increasingly, it's exploring new sources of information, from macro trends to social info, even neuroscience. (This has already led to a new brand strategy for the coming year, she says, but it is still in the very early stages of development.)
All of this has led to more brands being really innovative in how they integrate data directly into the creative itself.
Kris Hoet, head of innovation at FCB globally, points to Spotify's Serendipity function, which pinpoints another person on the planet listening to the same song at the exact same time. Launched in summer 2014, the streaming service's "artist in residence" developed and designed the feature to create more intimacy in what would otherwise be a private experience – highlighting connections with others in the world. The data is something Spotify has at its fingertips (who is playing what, and where), just displayed differently that made it, if not useful, touching.
But brands are also tapping into different sources of information – not just the data sets in their control. Green points to "The Perfect Day" campaign from Audi Germany in which, on rainy days, consumers were invited to book a convertible test drive on the next sunny day. Developed by Razorfish Berlin, it was based on the insight that people don't enjoy test-driving with the top down on cloudy and rainy afternoons, and also found those days a bit depressing. So, to cheer up the prospective customer, targeted mobile ads were sent to people with a proclivity towards convertibles, using weather trends to target the areas geographically and sun positioning (where the sun is in the sky) to determine the best time to book a test drive. The campaign ran for three weeks in May 2014 and led to 535 test drives – a 51% conversion rate.
Closer to home, Tedesco points to a campaign for Kraft's What's Cooking newsletter.
"We [used] the weather and geographical location, and previous items [readers] had used from a menu standpoint to deliver, on a snowy cold day, their favourite recipes," he says.
So if it was snowing in Calgary, a person might receive a snow-related message and a recipe for stew that someone in Halifax (where it is sunny that day) wouldn't receive.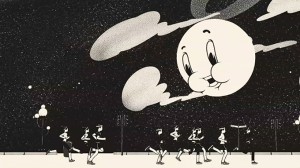 Other brands are using the data to find new audiences. Green points to a campaign (for a brand he can't name yet), in which the search and browsing history of visitors to its website was analyzed. Using an internal Google tool called Professor X, the brand compared the consumers' browsing patterns to the general internet population, and found that it over-indexed with people who "yarn-bomb"– which is to cover everyday objects from trees to airplanes in knitted sweaters. It was an unexpected finding. So now, that brand is gearing a campaign directly at these yarn-bombers, though Green couldn't provide more details at press time.

"Eighty percent [of the results] you see are expected," Green says of the tool. "Twenty percent leave people scratching their head." Data, pundits say, won't replace creative ideas, rather, it can help agencies create more targeted messaging for specific audiences that they might not even know exist.

And, of course, data can help create more personalized messaging generally.

Green points to last year's Nike campaign with AKQA, in which the brand rolled out 100,000 unique videos for users of its Nike+ system, populating the animated clips with users' statistics. The campaign, "Your Year," which taps into the growing trend of consumers quantifying their lives (by tracking everything from their health, fitness and food), targeted the FuelBand's most active users, and highlighted not only the user's fitness historically, but the locations where they were active and even the weather. It also encouraged people to outdo themselves in 2015 with personalized workout plans. The campaign earned more than 200 million media impressions and won a Bronze Innovation Lion this year.

"The true value of big data doesn't lie in reflection," said AKQA on its website, "but in the opportunity to take the data and turn it into a personal, relevant and motivating story."

However, there are still a number of barriers to the success of data-driven marketing, not least of which being departmental silos.

The sheer volume of information many organizations have can be daunting to sort through, says Tedesco (IBM estimates 90% of all the world's data was generated in the past two years). Historically, that information has been siloed into different departments, so getting everyone together to discuss what types of information companies have on hand can be challenging.

Losson concurs, adding that because Natrel has not been super active in data-crunching in the past, it's been a big exercise in identifying gaps in its data (information it believes it should have on hand, but doesn't). Natrel, she says, is at the stage where it's trying to determine if paying to fill in those data gaps is worth the ROI. Over at PepsiCo, Dinnepati says beyond identifying the useful sources of information, structuring this info in a way that actually yields usable insights is tough. "It's kind of like looking for a needle in a haystack."

There's also the ongoing resource issue, in terms of dollars, but also personnel. Research firm IDC found 53% of large Canadian organizations said lack of talent was the biggest impediment to completing big data projects at their companies.

And there's a view, especially among creatives, that data isn't the marketing panacea it's promised to be.

BBH's John Hegarty is one of the most well-known opponents of using data to drive creativity. In an Ad Week speech in Europe in 2013, he said, "I'm not sure I want people to know who I am. I find that slightly Orwellian and I object to it. I think there'll be a huge backlash…To those brands that say 'I understand you,' I say 'Fuck off. You don't understand me. Mind your own business. I don't want to be understood by you.'"

Beyond the creepiness of data creating hyper-targeted ads, FCB's Hoet says there's also a fear among creatives that data can strip advertising of its emotional core.

"The word 'data' alone sounds very cold and scientific," he says. "It doesn't really sound like something that will inspire anybody to come up with a great idea."

"I think we did that classic human thing of 'Oh my God, we have all these data sets – there must be something in it,'" says Mark Tomblin, chief strategy officer, Taxi. "We like finding patterns and stories. And it's not that data sets aren't analyzable – clearly they are – it's that the good, compelling stories about it's [ability to] change a business or brand are quite slow to emerge."

Green echoes this: "Data is a bit like paint. It can be used to paint a beautiful Mona Lisa or Dogs Playing Poker. It all depends on how good an artist you are. And at some point, it doesn't necessarily benefit you to have more colour options if you don't know how to paint."