Employees in ads: what could go wrong?
Here's what brands should consider before giving their staff the spotlight.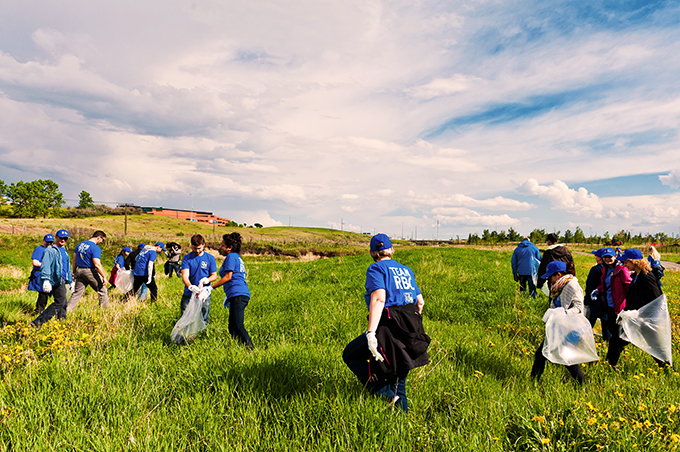 This story appears in the October 2015 issue of strategy.

Brands have been putting their counter staff and sales clerks in front of cameras (and subsequently, consumers) for some time. Home Hardware, for one, has given store owners (and homeowners) the spotlight for almost seven years. And then there's WestJet, which has spotlighted its employees for years, and showed their goodwill in a 2013 holiday video that has since racked up more than 40 million views, and awards from Canada to Cannes. And now, brands like McDonald's, RBC and Indigo are joining the trend.
It's clear why employee-focused creative is popular among brands: they're the lifeblood of a company (especially in the service industry), so who better to play the role of brand advocate in its marketing? "The consumer of today has a critical eye on the experience delivered by a brand and this puts demands on [them] to embed emotion in, or humanize, the brand," says Mandeep Malik, assistant professor of marketing at McMaster's DeGroote School of Business. "Employees have always been seen as one of the best advocates [to do this]."
But with reward comes risk, note Brenda Pritchard and Edward Majewski, partners at business law firm Gowlings, where they help brands develop contingency plans for worst case scenarios when casting employees in their marketing. A brand has control of the message broadcast by employees when the cameras roll, but it can be exposed to a legal mess once they stop.
"There's more risk, so you absolutely need to do your due diligence with these things," Majewski adds, saying that while companies can create a contractual provision or severance agreement where an employee may be precluded from making disparaging comments or disclosing confidential campaign information if they were let go, he advises this may not work in the brand's favour if it were to go to court. "That type of non-disparaging provision could be perceived as a gag clause, [and] you would probably lose in the court of public opinion [because] there's the perceived David versus Goliath [scenario]."
"Judges are good at protecting against disclosure of particular information, but they're not inclined to protect a large company against off-handed comments from an ex-employee," he adds.
To avoid the heat, Pritchard advises brands to not put all their eggs in one basket. "Most of the campaigns involve multiple employees," so if a competitor poached one (which Majewski says can happen to try to undermine a campaign) or if said employee belittled a brand, or became involved in a scandal, the brand can emerge relatively unscathed.
For example, while not exactly a Subway employee, Jared Fogle was a well-known pitchman in the QSR's ads, and now it's having to clean its tainted brand image as a result of the weight-loss celeb's sexual misconduct. "You probably want to hedge a little bit…[because] the strength of your brand is across your employees," says Majewski.
He adds that brands need to think about additional fair pay for an employee featured in an ad, employee diversity in a campaign, as well as privacy concerns. Also consider how placing an employee on a public pedestal can affect the interpersonal dynamic between the individual and the company's reporting structure, adds Majewski. "There could be a situation where they become associated with the brand [depending on how successful they are at gaining attention for the brand] and the person's ego can become inflated."
It's a complex approach requiring a lot of planning around how to protect the brand from potential legal problems, he says, adding that while he hasn't had to put out any legal fires just yet, "we have to be forward-thinking and look at the potential issues [that could arise]."
Below are three examples of brands making their employees the stars of the show. Read on to find out how McDonald's has gone super specific in talking about (and with) its staff, while Indigo and RBC have taken less risky, broader-stroke approaches.
McDonald's gets to know its staff
It's not easy being a QSR behemoth. It's faced scrutiny about its food, but there's also the issue of what it's really like, as a low-wage employee, to work at the company. The brand wanted to show the real side of its workplace and that it's not what some may think. So it launched the "Welcome to McDonald's" campaign, inviting Canadians to hear personal stories from those behind its counters.
For the first iteration of the campaign (with N/A handling creative, Tribal Worldwide on digital and OMD on media), the brand travelled from coast to coast, meeting up to 400 employees, suppliers and even customers, interviewing them so they could tell the country what the brand means to them in print, online and TV ads.
In August, the brand debuted the second phase with a focus on three of its younger employees: Samuel, Meshach and Ryme. A spot calls out the perception that millennials are unable to handle responsibility or money, but refutes this by saying it provides opportunities for young workers to manage areas from production to sales, and lets them grow within the company. (In vignettes, Meshach shares how he began in the kitchen and is now shift manager, while Ryme says the brand has taught her the value of money.)
Indigo shows off the store experience
Over the years, customers at Indigo have gotten to know its floor staff really well. Many of them actually know each other by name, says Samantha Taylor, VP marketing at Indigo. The brand did research in cities across Canada, interviewing 500 customers about their experience at its stores, and "the incredible love for and connection with our staff is what stood out."
Taking its research learnings and embracing the trend behind book clubs, Indigo created the "Staff Picks" online portal where it highlights 16 of its 5,100 staffers and reveals the books they're reading and recommend others do the same. "Paring down the numbers was a challenge," says Taylor of the 120 employee nominations made by managers across stores and whittled down to a final group of 16 over months of interviews and questionnaires. "Regardless of how far they made it in the process, everyone got a personal letter from me or the CMO, thanking them…The sensitivity around that was important too."
On the "Staff Picks" site, visitors can read employee Q&As and find a new book recommendation weekly. "These are 16 wonderful individuals who we are able to leverage for book reviews and discussions on their favourite reads, but we don't necessarily encourage them to be spokespeople for us," says Taylor of how having them be the face, but not necessarily the voice of the brand safeguards it from potential impropriety. "They're examples of the experience you'll get in our stores…It gives a real human face to the type of individuals you'll find."
RBC demonstrates community impact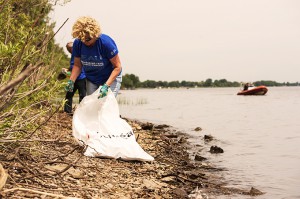 RBC employees, for the past eight years, have been rolling up their sleeves and helping the bank protect local water with its Blue Water Project Makeovers. But the 25,000 or so employees across RBC branches have never really been given the spotlight. This year, the brand decided to make its staffers the stars of a commercial, and show the public how they're involved in RBC's $50-million commitment.
"[Putting employees at the centre of the campaign] was an easy way for us to tell a complex environmental story," says Matt McGlynn, director of brand marketing at RBC. "Fresh water isn't top of mind for Canadians, [but] it was an easy way to demonstrate our impact and what our employees can do at the local level."
During the summer, RBC put its employees on camera, filming them as they donated their free time to help plant thousands of wildflowers and trees near freshwater lakes and rivers, among other things. The events were led by Mosaic and its digital arm AMG, with BBDO on creative and M2 on media, and were shown in a series of videos, which had more than 3.5 million YouTube views and 2.5 million Facebook impressions, says McGlynn.
"When you're a bank, your offering is so vast, and it's tough to have a tie [across the departments]. But one common thread is the employee, what they bring to the table and how they make a difference to the community."