The top brand stories of 2015
We examine the news and trends that shaped 2015 by looking back at our most-read stories of the year.
With the end of the year approaching, we're taking a look at strategy's most-read stories of the year to see what trends had the biggest impact in 2015, and how the biggest news stories played out as the months went on. Today, we look at our top stories on all things brand-related, from retail reinvention to c-suite moves to attention-grabbing campaigns. Check back here tomorrow for 2015′s biggest stories from the agency world.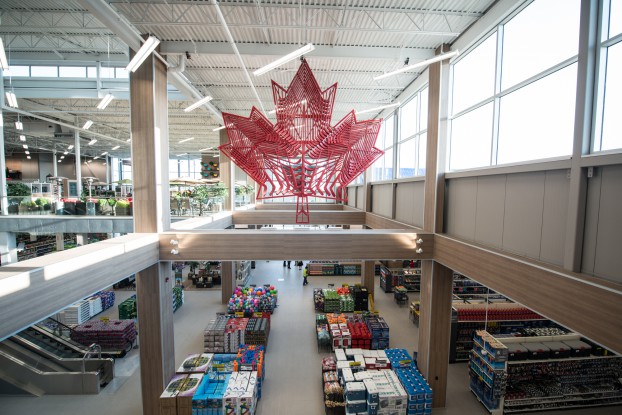 One of biggest things to take hold in 2015 was the reinvention of bricks-and-mortar as retailers big and small tried to find ways to give their physical locations relevance in an age where e-commerce continues to make gains. Using that physical space to create in-person experiences is something Canadian Tire, in particular, embraced. One of the store's Edmonton locations was reopened at the end of May after it had been redesigned by Jackman Reinvents (which also gave us a deeper look at the strategy behind the concept) following a nearly year-and-a-half-long process. The location found ways to make the retailer's vast product selection easier to navigate, improved sight lines to every department, and used digital screens and interactive tech so customers could try out and/or customize products before they bought them. They weren't the only ones in the CTC family to do so, either, as Sport Chek continued to debut new concepts and re-open flagship stores.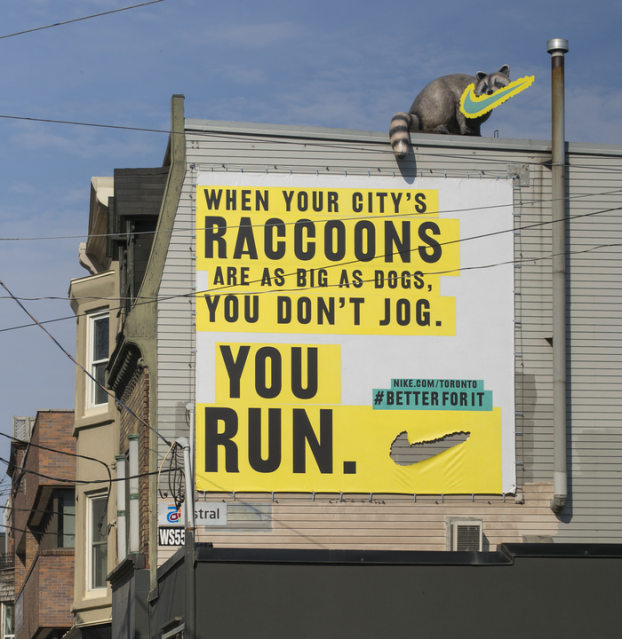 With interest in running and fitness continuing to grow, this summer saw numerous campaigns from athletic brands trying to reach a booming segment. The most attention-grabbing was Nike, which launched a tounge-in-cheek OOH campaign with agency partners Lg2 and Jungle Media across Toronto. With billboard locations strategically chosen to reach the most of the city's growing number of (primarily female) runners, they also took a hyper-local tone, speaking to frustrations and foibles Torontonians know all too well, from giant fearless raccoons to a less-than-convenient transit system. One of the more creative executions even played into a runner's competitive spirit using an automated mannequin doing pullups in an apartment window.
Even brands traditionally focused on a full range of sports and athletic activities chose to focus on the training aspect of what got successful athletes where they are today.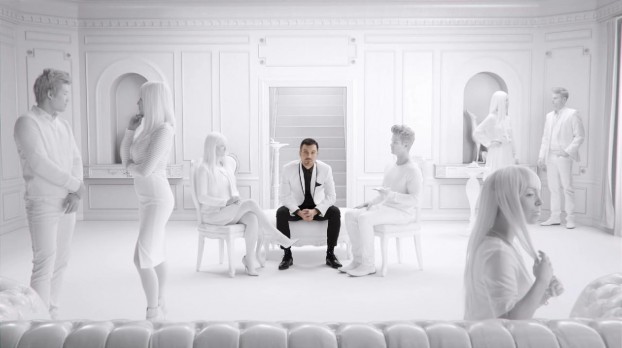 Between new product launches and acquisitions that impacted both the Canadian and international landscape, the beer business was as active as ever in Canada as players in the category continued to find ways to compete with upstart brands, the growing market share of wine and spirits, and each other. One of the ways Molson Coors did so was by launching new products that catered to new tastes, and it began the year with Coors Altitude, a 6.4% ABV strong lager that debuted in Canada first. Not only did the campaign promoting the launch by Rethink lock down a remixed version of Young Empires' song "So Cruel," the music video/campaign spot was fully interactive. The journey allowed viewers to guide the band's frontman through a stylish black-and-white building to a rooftop party to reflect the more upscale tastes of the millennial target (like new music, style and premium beer) while maintaining the "party" vibe many already associate with the Coors brand.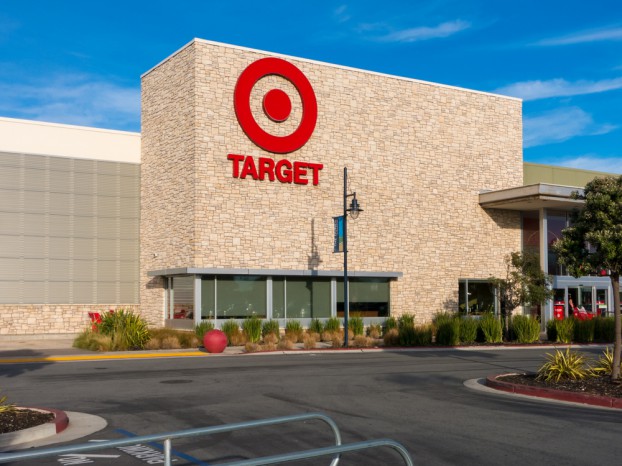 The year began on a shaky note for retail, with Target Canada announcing on Jan. 15 it would be closing all of its stores as it filed for creditor protection. What contributed most to the U.S. retailer's failure to establish itself in Canada varied depending on who you were asking, from failing to address inventory issues to not matching the value proposition of its U.S. counterpart, to thundering into the market with over 100 locations at launch. But BrandSpark gave us a peek at some research that suggested it was its lack of compelling, exclusive products. Target's disappointing Canadian experiment didn't seem to dissuade the plans of other international retailers to set up shop here (like Saks, H&M's COS, Uniqlo and even Pinkberry, with Nordstrom continuing to open a small number of new locations after its first in 2014), although they seem to be taking a slower, more measured approach.

This story has been edited from a previous version.