Three things: 2012 retail trends
Strategy picked out some significant themes from the past year, including men, pop-up shops and little big-box stores.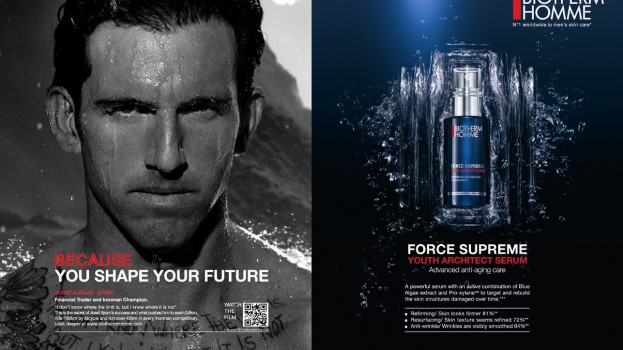 Little big box stores

Due to increased competition from online sites such as Amazon and the high overhead of running  massive big-box stores, this year retailers have embraced the smaller footprint concept store, with Boucherville Que.-based Rona announcing digest formats in the spring and Vancouver-based Best Buy and Future Shop following suit this summer.

Rona is opening up 10 "medium-sized" stores of 35,000 square feet, compared to the average 85,000 square footage of existing locations, which will be easier to navigate and closer to urban centres. Rona is also testing out micro-stores – roughly 5,000 square feet (the size of most convenience stores), in dense urban areas. It will carry top-selling products and make other items available to order online for home delivery. (Read more about the transformation in strategy's Q&A with Rona's VP marketing Karim Salabi.)

Best Buy and Future Shop are also cutting down to 5,000 square feet, compared to their current 25,000 to 35,000 sq ft locations. Both will offer smaller product selections, but the electronics retailers will offer in-store online ordering for their vast internet catalogue.

Shopper DDB's Jason Dubroy, VP managing director, says he isn't surprised by the move, something perpetuated by grocery stores, such as Sobey's Urban Fresh and Longos, finding markets in tighter urban centres. He says that a smaller footprint store makes sense for Best Buy and Future Shop, which have historically dedicated a lot of space for CDs and movies and are trying to figure out the best model in the Amazon era. Considering many of its products – such as cameras and computers – still require a showroom tactile experience, the smaller outlets could be a success if they can maintain the price match promise made this summer. For Rona, he says despite fierce competition against the likes of Lowes, Home Depot and Home Hardware, dense urban markets may be underserved by the small- to mid-sized DIY store, especially considering the glut of new condos going up now.

So does the concept store mean big-box decline? Probably not, Dubroy says. Big box stores are native to suburban neighbourhoods which are continuing to experience explosive growth – 13.2 million Canadians live in the 'burbs, growing at a rate of 8.7%, according to the recent Statistics Canada census. Dubroy adds that people will continue to flock to mass-product retailers (such as Walmart or Target) out of convenience in both price and selection.

2012 pops with pop-up shops

This was the year of the pop-up store – both physical and virtual – as brands jumped on the retail-anywhere bandwagon. Kicking off the year, without a retail location of its own, Target hosted a pop-up shop, inviting New York designer Jason Wu to meet and greet the more than 1,500 shoppers that passed through the doors. It featured limited edition products and was heavily promoted over social media and PR by KBS+P, Carat and Veritas.

"Target came and showed, in the total sense, how you make a pop-up store work," says John Torella, senior partner, J.C Williams Group. "The pre-promotion, the excitement, the anticipation. And then when you got there, the product satisfaction, the new products, the people watching, and for pop-up stores, that's what they have to be. They're experiential – they're here and then they're gone. If they're not exciting you, then why bother."

He says this kicked off the flood of pop-up shops in the Canadian market, including Australian boy-band sensation One Direction's one-day store in Toronto (and later in Vancouver), Sloane Fine Tea, Microsoft and digital auction house eBay's longer-term (three days to three month) shops across the country and Holt Renfrew's cross-country mobile shopping bus in September.

Pop ups also received a digital boost, with the rise of shoppable walls. In August, Well.ca and P&G hosted a virtual wall in Toronto, taking inspiration from a similar experience by grocery chain Tesco in Korea. Users were invited to scan QR codes as they passed images of grooming and household products, to be delivered to the consumer's home, giving Well.ca, an online shop, a physical location. This was followed by similar executions by Walmart and Mattel in November, also in downtown Toronto, which invited parents to scan codes to get to order toys.

Susan Kim-Kirkland, president of JWT, predicts that pop-up shops will be even more prevalent in 2013, with brands capitalizing on their own window displays to encourage shopping. (Check out our video with more 2013 shopper marketing predictions.)

The rise of the male shopper

Men took a more prominent role in shopper marketing efforts this past year, with retailers and CPG companies ramping up activity geared at the male shopper. In February, a Yahoo! Study found that 51% of men in the U.S. were the primary grocery shopper in their household, while 60% of them were the primary decision makers when it came to consumer packaged goods. In Canada, an NPD Group study found that men are the primary grocery shoppers in 25% of households, up from 20% in 2006. This is attributed to the rise in male-only households (single, divorced or widowed men), and increased male participation in house work.

What followed was a flurry of activity at retail, including a man-aisle in New York's West Side Market, a male grooming zone in Macy's, and a dedicated testing station for guys at pharma-retailer Duane Reade. North of the border, Longo's opened its second Corks bar, where shoppers of either gender could grab a pint and watch a game.

Manu Sarna, general manager, retail partnerships at Aeroplan, says retailers have recently realized differences in the way men and women shop: while women enjoy the journey (or the literal shopping experience), men prefer seeing the end result, leading to this introduction of men zones and new online business models geared at guys (such as Toronto's Frank and Oat, which curates outfits based on a man's style and size).

This follows similar moves on the part of brands typically geared at women (beauty and household) to create products for men. This year, P&G released its first-ever commercial featuring a man doing laundry. L'Oreal, on the other hand, launched its men's anti-aging serum. Men represent a huge growth opportunity, says Marie-Josee Lamothe, CMO, L'Oreal, adding that while only 40% of men use skin care, those who do tend to remain loyal brand users.