Canada picks up 45 Clio nominations
With 11 mentions, Lg2 leads a pack of 15 shortlisted agencies, including one that's a bit fishy.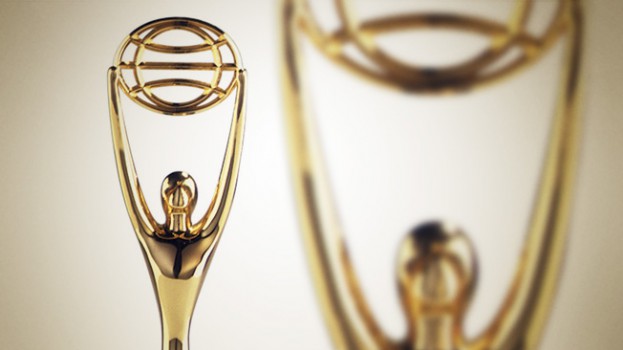 The Clio Awards have released the shortlist for 2015, with Canadian agencies earning an impressive 45 shots at bringing home a trophy later this month.
Lg2 has the most nominations out of the Canadian agencies with 11. It picked up five for its anti-texting campaign with Société de l'assurance automobile du Québec (three in audio and two in film) and with Farnham Ale & Lager (four in out-of-home and one in print), the same work that earned it three Lions in radio, print and outdoor at Cannes this year. The agency, through its design arm Lg2boutique, also earned a mention in design for its rebranding of home furnishing retailer Item.
Leo Burnett had the second most nominations, pulling in seven. Four came in out-of-home for its TSN "Kings and Queens of Court" activation (which took home a Silver Lion in Cannes), one in direct for its "Humans for Humans" campaign for Raising the Roof and one in design for its rebrand of House-Maison. It also picked up one in branded content for its "Unstoppable" spot for Always, the agency's follow-up to "#LikeAGirl," which won the Grand Clio in PR at last year's Clios.
Sid Lee and Rethink each pulled in four nominations, with DDB, FCB and JWT each earning three. The full list of Canadian shortlist mentions is below.
One notable entry on the shortlist for Canada is "The Lucky Iron Fish," a piece of solid iron shaped like a common good luck symbol in Cambodia that could be cooked with to fight iron deficiency. The project generated controversy after it won the Grand Prix in Product Design at Cannes this year for Geometry Global and Memac Ogilvy in Dubai when several sources (including strategy) discovered the project had existed for many years. It was first created by a PhD student at the University of Guelph named Christopher Charles following a trip to Cambodia in 2008 and turned into a company by 2012 with fellow Guelph PhD student Gavin Armstrong.
While the agencies were credited with bringing "wider exposure" to the product by Armstrong, he said both the company and the agencies misunderstood festival rules, and were unaware the company could enter the work on its own. The agencies' names were eventually dropped from the award by Cannes. The Clio shortlist names "The Lucky Iron Fish Project" as both the entrant company and client, with Canada as its country of origin.
Canada's 45 nominations puts it sixth overall (behind the U.S., U.K., Germany, France and Brazil), making it eligible for the new "Agency of the Year x Country" awards, given to the agency receiving the most wins in each of the top 15 entrant countries.
Overall, 15 Canadian companies (12 creative agencies, two production companies and the "Lucky Iron Fish" project) earned mentions this year. The most nominations came in out-of-home with 14, followed by eight in film, seven in film technique and five in design.
The Gold, Silver and Bronze winners will be announced daily during the week of Sept. 14, with the major awards, including the Grand Clio, awarded at a gala in New York on Sept. 30.
| | | | | |
| --- | --- | --- | --- | --- |
| Agency/Company | Title | Medium | Category | Brand |
| Apollo Studios | Now Or Never | Film Technique | Sound Design | Pan Am Games (Canadian Olympic Committee) |
| Apollo Studios | We The North | Film Technique | Sound Design | Toronto Raptors |
| BBDO Toronto | smart electric drive drag race | Film | Short form (between one minute and five minutes) | smart Canada |
| BBDO Toronto | Hunger Scale | Out of Home | Transit | Snickers (Mars Canada) |
| Bensimon Byrne | Free Trade | Design | Self-Promotion | OneMeth Creative Goods |
| Cundari | Ultimate Racetrack | Film Technique | Sound Design | BMW Group Canada |
| DDB Canada | Airport | Film | Commercials (under thirty seconds) | Netflix |
| DDB Canada | Airport | Film | Commercials (under thirty seconds) | Netflix |
| DDB Canada | Junkface | Film | Commercials (under thirty seconds) | Neutrogena Men (Johnson & Johnson) |
| FCB Toronto | "Nobody's Memories" | Film Technique | Cinematography | PFLAG Canada |
| FCB Toronto | "Invade" | Film Technique | Editing | Ontario Tourism Marketing Partnership Corporation |
| FCB Toronto | "Invade" | Film Technique | Music (Adapted) | Ontario Tourism Marketing Partnership Corporation |
| JWT Canada | Better Tomorrows Campaign | Innovative | Innovative | The Hospital for Sick Children |
| JWT Canada | Better Tomorrows Campaign | Integrated Campaign | Integrated Campaign | The Hospital for Sick Children |
| JWT Canada | Raise The Pride | Out of Home | Ambient | Toronto PFLAG |
| Leo Burnett | Unstoppable | Branded Content | Film | Always (Procter & Gamble) |
| Leo Burnett | House-Maison Rebrand | Design | Corporate Identity | House-Maison |
| Leo Burnett | Humans for Humans Campaign | Direct | Film | Raising the Roof |
| Leo Burnett | Kings and Queens of the Court | Out of Home | Ambient | TSN (Bell Media) |
| Leo Burnett | Serena | Out of Home | Ambient | TSN (Bell Media) |
| Leo Burnett | Milos | Out of Home | Ambient | TSN (Bell Media) |
| Leo Burnett | Eugenie | Out of Home | Ambient | TSN (Bell Media) |
| Lg2 | Messages | Audio | Radio | Société de l'assurance automobile du Québec |
| Lg2 | Gandhi | Audio | Radio | Société de l'assurance automobile du Québec |
| Lg2 | Joan of Arc | Audio | Radio | Société de l'assurance automobile du Québec |
| Lg2 | Messenger | Film | Commercials (between thirty seconds and sixty seconds) | Société de l'assurance automobile du Québec |
| Lg2 | Tied | Film | Commercials (between thirty seconds and sixty seconds) | Société de l'assurance automobile du Québec |
| Lg2 | A bit bitter | Out of Home | Poster | Farnham Ale & Lager |
| Lg2 | Soccer | Out of Home | Poster | Farnham Ale & Lager |
| Lg2 | Spouse | Out of Home | Poster | Farnham Ale & Lager |
| Lg2 | Fisherman | Out of Home | Poster | Farnham Ale & Lager |
| Lg2 | A bit bitter | Print | Print | Farnham Ale & Lager |
| Lg2boutique | Item / Corporate Identity | Design | Corporate Identity | Item |
| Lucky Iron Fish | The Lucky Iron Fish Project | Design | Other | Lucky Iron Fish |
| Rethink | Loss Of Yards | Audio | Radio | The National Coalition Against Racism in Sports and Media |
| Rethink | Uber Safe | Digital | Other | Uber |
| Rethink | The Beer Fridge – O Canada | Out of Home | Ambient | Molson Canadian |
| Rethink | Uber Safe | Out of Home | Ambient | Uber |
| Sid Lee | Notman House | Design | Other | OSMO Foundation |
| Sid Lee | Sky Swatches | Innovative | Innovative | Réno-Dépôt |
| Sid Lee | Ready for Winter | Out of Home | Transit | Mark's |
| Sid Lee | Sky Swatches | Out of Home | Billboard | Réno-Dépôt |
| TBWA\ Toronto | Sledge Hockey | Film | Short form (between one minute and five minutes) | Gatorade (PepsiCo Beverages Canada) |
| The Embassy | AirLift Drift | Film Technique | Editing | Pennzoil |
| Union | UNION – A Family Company | Film | Short form (between one minute and five minutes) | UNION Advertising Canada LP (self-promo) |