25 years of Next Big Things
Hey, it's our birthday! Check out marketing and advertising highlights from the past quarter century.
This story appears in the September 2014 issue of strategy.
We just hit the quarter-century mark, and to celebrate, we're gifting you, dear readers, with a small history lesson. Each Thursday (who doesn't love #ThrowbackThursday?), we've been going through our archives to bring you up to speed on your Canadian marketing history, one year at a time. Check out our roundup of some major highlights that have graced our pages over the past 25 years.
Hot headlines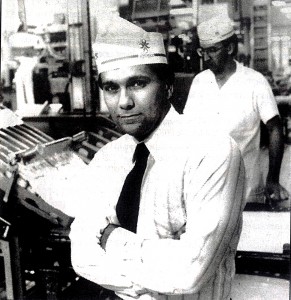 Charting a course for Canadian marketing Sept. 11, 1989
Who knew we had a crystal ball? In our launch feature, we asked marketing leaders from Labatt, Yoplait, Pillsbury, American Express, Sunquest and more to predict major trends for the 1990s. The predictions included the onslaught of information, video's disruptive effect on ads, the globalization of marketing (with consumers exposed to ads from around the world) and the environment being a hot-button topic.
"The issue of the upcoming decade is going to be managing the mass of information becoming available to us via such technological advances as electronic cash registers and debit cards, which will give us new tools for analyzing buying patterns," said René Desmarais, then-VP marketing, Yoplait.
Blue note for Labatt  July 2, 1990
"Even the most stalwart teetotaller would recognize the importance of Blue to Labatt…Small wonder then that, if reports are true, the Federal Court decision late last month giving Molson Breweries the right to register the trademark Molson's Blue has caused consternation in Labatt boardrooms."
This was the start of the beer wars, with the two big brewers battling it out in new categories like IPA and dry, poaching top execs and creatives, and rolling out plenty of TV, print and OOH that pushed the boundaries. In '92, Molson claimed Labatt copied its packaging with Genuine Dry (Labatt countered, calling the suit a "media ploy"). In '93, the duo battled over "ice beer," launching their entries into this category a few days from each other. The pair fought for the NHL, with the title sponsorship shifting to Labatt, from Molson, in August 1997. There were issues with regulators, sponsorships and more as the brands navigated the '90s.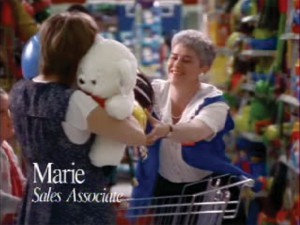 Welcome Walmart May 30, 1994
"Canadians might be more prepared to welcome Walmart than it thought, according to a poll published exclusively by strategy." Sixty-three percent of Canadians aware of the retailer said its grand opening was "good news."
Walmart's imminent arrival resulted in many articles examining its marketing strategy, competitors' responses and consumer appetite.
It was déjà vu in 2012 when Target arrived.
What to name the new bank? Feb. 2, 1998
Anyone remember when BMO and RBC proposed a merger? The deal died that year, but at the time it was big news. We even provided analysis on a potential name for the behemoth. Turned out Humongous Bank was copyrighted in Western Canada. Around the same time, CIBC and TD looked at a merger, and the federal government put a kibosh on both. This move was later cited as one of the key reasons the Canadian banking industry navigated the 2008 recession so well.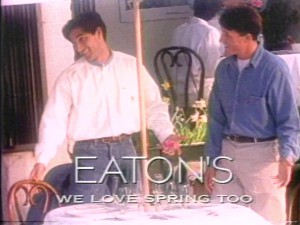 Eaton's shutters its doors Aug. 30, 1999
While consumers rushed to pick up clearance bargains, the closure of Eaton's department stores left brands and media providers reeling. The retailer was believed to spend more than $50 million on advertising in 1998, which put a lot of stress on newspapers that relied heavily on its business, while competitors Sears and Hudson's Bay prepped in the wake of Eaton's closure to pick up loyal shoppers with a big ad battle.
The rant raves April 2000
Even in a time before videos went viral overnight, Molson Canadian's "The Rant" by Bensimon Byrne had the making of a true digital success. The TV spot starred an average Joe Canadian who explained to the uninformed masses exactly what it meant to be from the Great White North. It initially aired in April 2000, and quickly spawned copycats and follow-ups (including a sanctioned radio spot by Molson and the Calgary Flames for a fundraiser). Even today, "The Rant's" Joe Canadian lives on, with more than 400,000 hits across multiple uploads.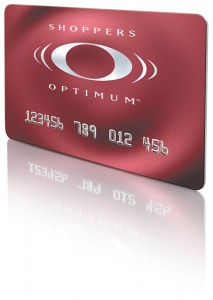 A behemoth is born Sept. 25, 2000
Shoppers Drug Mart's Optimum program was unveiled and would go on to become one of the best-known loyalty programs in Canada. "It's simple. You collect points, you get free rewards," explained Jamie Way, then-CD at Chiat/Day, the agency behind the card and the ad campaign alongside it.
The program was three years in the making, and was predicted to become one of the biggest in the country. Today, 66% of Canadians are members.
Tobacco goes underground  Oct. 3, 2003
In the ongoing fight against tobacco advertising, the 2003 addition to Bill C-71 might have marked a crushing blow for the category. The addition to the already-comprehensive bill prevented tobacco companies from being listed as sponsors at events, forced the companies to display at "adult only" locations at events and restricted advertising in magazines to where more than 85% were adult readers. Only direct mail was left.
Adscam March 22, 2004
In 2004, the industry reeled from claims of government impropriety in the dishing out of contracts to advertising agencies. Nineteen "Liberal-friendly" advertising and communications firms, mostly out of Quebec, were named in the federal audit for getting as much as $104 million in fees for little or no work between 1997 and 2003, largely under the sponsorship program initiated under Jean Chrétien's Liberal government. Shortly after the claims emerged, trust in advertising agencies dropped, with agency execs being trusted less than lawyers.
The sponsorship scandal was believed to be a major factor in the Liberals' defeat to the Conservative Party in 2006.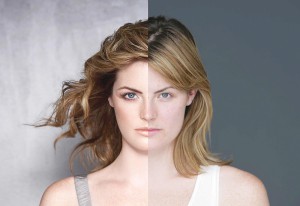 Big award-winning first July 1, 2007
Dove and Ogilvy & Mather brought home two Grand Prix Lions for the pair's "Evolution" campaign in the Cyber and Film categories. It almost never happened. The jury had to move the spot from the Funds & Appeals category it was entered in to make it eligible for the Grand Prix, arguing that it was rightfully a corporate campaign despite its promotion of a CSR effort. "We felt strongly enough about it to award it the Grand Prix," said film jury president Bob Scarpelli, former chair/CCO, DDB Worldwide. "We felt it was the best of the best this year."
Ogilvy would follow its award-winning run with the famous "Diamond Shreddies" campaign, tilting the square on its side. It was so effective, consumers actually believed the Diamond Shreddies tasted better than the ol' boring ones.
The UGC era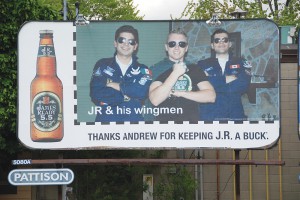 Billboards are us  July 1, 2008
"The latest addition to James [Ready] Brewery's 'Help Us Help You' campaign (launched last year) headed outdoors this spring. With the premise that James Ready could ill afford billboards, consumer engagement was driven through its website with the tagline 'Help Us Keep This Beer a Buck and Share This Billboard.'"
Though not the first "Help Us Help You," push from the brand and Leo Burnett, the "Share This Billboard" campaign propelled the pair into international ad stardom and was about six years early on the co-creation trend. This, and follow-up iterations, would go on to win big at advertising festivals all over the world and would continue until Leo had to bow out from the partnership when it picked up the Coors Light brand in 2013.
The Doritos Guru chips in  April 1, 2009
"Frito Lay Canada's 'Become the Doritos Guru Contest' challenged Canadians to name the brand's new mystery flavour (which appeared on store shelves in plain white bags) by creating 30-second commercials."
Though not the first user-generated campaign, this particular promotion by BBDO pushed the UGC space into overdrive.
McDonald's answers questions June 7, 2012
"The brand is continuing its efforts to be transparent about its offering with a new digital platform that creates a two-way conversation with Canadians."
In a time when über-transparency is key, this McDonald's and Tribal Worldwide campaign made waves in the industry, promising to answer every question consumers might have. It would go on to win 27 Golds across multiple shows and helped get McDonald's named Marketer of the Year at Cannes in 2014.
Mergers and Acquisitions
MacLaren, McCann merger a done deal  May 1, 1995
"With one bold strike that was surprisingly unimpaired by client conflicts, New York-based Interpublic Group of Companies has created Canada's second-largest ad agency by combining all the accounts, staff and management of the former MacLaren Lintas and McCann-Erickson Advertising." That year, the new shop also took the prize for strategy's Agency of the Year.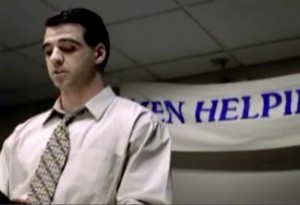 Palmer Jarvis takes network option Dec. 8, 1997
On Nov. 27, Frank Palmer told staff he had agreed to sell the Vancouver-based agency to Omnicom to merge the shop with Toronto-based DDB Group Canada. "My goal is to become among the best creative agencies in the world and also the largest agency in Canada. Either you're a world player or you're no player," Palmer said. That same year, the agency would pick up a Grand Prix in Cannes, the first for Canada, for Finesse shampoo, featuring a man (pictured) reading bad poetry to his wife, saying her hair is his favourite feature.
Y&R joins WPP fold May 22, 2000
"With its $4.7-billion acquisition of Young & Rubicam, U.K.-based WPP Group has added a third international agency to its roster – which already includes J. Walter Thompson and Ogilvy & Mather Worldwide – and surpassed rival Omnicom as the world's largest advertising network."
WPP would later absorb Taxi in 2010, John St. in 2013 and Twist Image in 2014.
New kids on the block
Dynamic Duo goes it alone June 15, 1992
"One of the city's hottest creative teams has started its own shop, pitting themselves against savage competition and a comatose economy." That year, art director Paul Lavoie, 36, along with Jane Hope and copywriter Francois Sauvé, 34, started Taxi, named after an ad philosophy that theorizes a "taxi is the quickest way to get around." In other words, hire Taxi for the quickest possible marketing solution – and as they famously say "no one says 'follow that bus.'"
New shop Bensimon sets sail with Eaton's Nov. 1, 1993
"Bensimon Byrne will be opening its doors in Toronto on Jan. 1 with the broadcast creative assignment for the T. Eaton Co., estimated at $11 million, as its first account. The assignment had been with Robins Sharpe Associates of Toronto for the past five years. The new shop will be headed by Peter Byrne, vice-president of Einstein Brothers, and Jack Bensimon, vice-president, account director at Scali, McCabe, Sloves."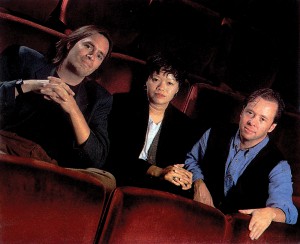 Copywriters open hybrid shop Oct. 3, 1994
"Two well-known Toronto copywriters are hoping to make the transition to commercial directors with the formation of a new hybrid shop offering both agency creative and TV production."
It was a three-way partnership called Guerrilla TV, between former Taxi copywriter Judy John, freelance copywriter Michael O'Reilly and Dave Medlock, a TV producer.
In 1999, John would move to Leo Burnett where she ascended the ranks to the role of CEO and CCO in March 2011.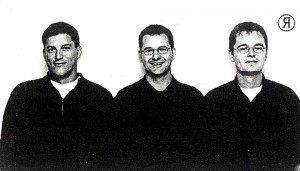 Rethink opens up shop  Oct. 25, 1999
Rethink entered the market in 1999, following the departure of Chris Staples from DDB (where he topped the creative directors' list in that year's Creative Report Card), partnering with Tom Shepansky and Ian Grais. That December, we asked, "Will Rethink enjoy the same kind of creative success that PJDDB has experienced these past several years? And is there a new Chris Staples out there at some previously unheralded regional agency waiting chrysalis-like to emerge? Or do these only come along once in a lifetime?"
John St. launches with Ammirati execs July 16, 2001
"John Street, started up earlier this month, is being manned by four former Ammirati executives. Arthur Fleischmann, former president and COO of Ammirati, will be at the helm as president and CEO. Angus Tucker and Stephen Jurisic, who were co-CDs at Ammirati, and Emily Bain, director of strategic planning, will all hold the same positions at the new agency."
Labatt gets a Grip on advertising Jan. 4, 2002
"Grip Limited, the 'new-model' agency conceived by Labatt Brewing Company, stepped out of the shadows recently to declare itself as the first shop of its kind in the world. Along with being 100% employee-owned and -operated, among its most distinctive traits are an open-accounting policy that gives clients access to the books, and a client advisory board, chaired by Peter Elwood, former president of Lever Brothers and Lipton."
Anomaly comes to Canada April 2012
The New York-based company opened its northern office in April 2012, quickly making waves nabbing the Mini account in June after Taxi bowed out of the pitch, and then again taking Labatt's Budweiser from Grip in August that same year.
Top topics of conversation
Advertising vs. the world: The early 1990s were tough on advertisers – tobacco was slapped with much stricter rules, charges were laid against brands like Toys 'R' Us and Kraft for advertising to kids, Molson had ads pulled for being sexist, and the feds launched a review of the consumer market to see how people were being influenced by big companies.
In our Dec. 11, 1990 editorial, we wrote: "The trend towards using advertising as a scapegoat, though certainly not new, appears to be increasing and it is dangerous. The most recent call for an…alcoholic beverage ad ban emerged out of an inquest into the death of a 15-year-old Toronto boy who died last May as a result of drinking a large amount of beer and tequila. The many influences and interconnected value systems that may have played a part in this tragedy should be held equally accountable, not advertising alone."
The 1990s recession: It started claiming victims in 1991, with big deals like the Gallop and Omni merger (set to create the largest national outdoor advertising company in Canada) put on hold in February, and companies like Gee & Gee Advertising going into receivership in March.
Gee & Gee would make a fast recovery, launching a new shop: Gee, Jeffery & Partners Advertising (and later, Blammo), which won big business in '96 with Canadian Airlines International, once a competitor to Air Canada.
Interactive everything: You couldn't go three pages in the early '90s without seeing a story on "interactivity." Everyone from Padulo to LCBO was installing "interactive" kiosks, which allowed consumers to browse through multimedia files, while new agencies popped up dedicated to the practice.
Of course, this would evolve into "digital" and "social" and now "mobile," but at its core, it all comes back to the idea of interacting with consumers on a more personal level.
The internet (that is all): In the mid-'90s, everyone muddled their way through the internet, struggling with the concept of online shopping (in 1995, only 7.5% of Canadians had used the 'net to shop online) and banking (two banks, including ING-turned-Tangerine, launched online in 1997). Marketers were chided for missing the mark with net-savvy teens, "integrated" marketing efforts and more.
We started to feature brands like Cirque du Soleil and RadioShack for their strong websites. Thankfully, by 2014 we've got it all figured out, right? Bueller?
Feature image via Shutterstock