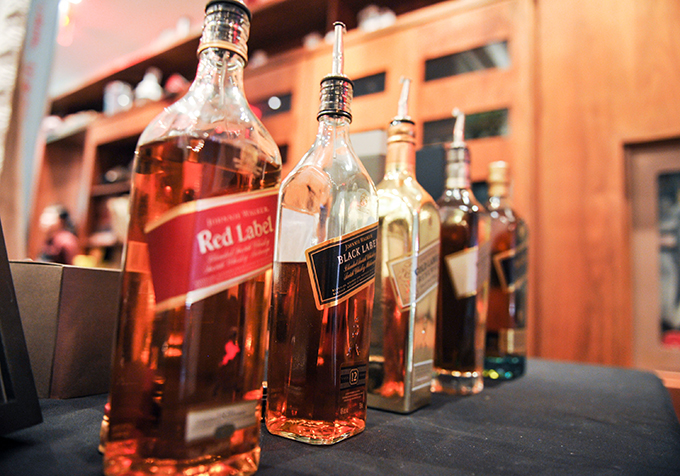 This story appears in the December/January issue of strategy.
Ever feel jealous of those people who can order the right vintage or pour the perfect drink to pair with a meal? Turns out many consumers are thirsty for that type of knowledge.
Going back to the basics of seeing, smelling and tasting has been a strategy for several brands of late, helping average drinkers among us become connoisseurs and elevating their products against those with similar taste profiles.
It's all to stand out in an age of information overload and forge deeper connections between brands (and often, their longstanding heritages) and their target consumers.
Diageo-owned Johnnie Walker is focusing on brand heritage with its "mentorship" program, "An Evening with Johnnie Walker." Originally conceived by the brand's marketing team in Spain, the program has now launched in several Canadian cities and offers free, in-home tastings to influencers and whiskey-lovers (or would-be ones).
Along with educating drinkers about the difference between single malt and blended Scotch, the evenings give the brand a chance to talk about its history and connect with consumers on a deeper level than mass advertising usually allows.
The events were pushed via social media with help from Grip. Creative for the program, including the website, were led by Strada, with A&C managing media relations and host recruitment and Vibrant leading tastings and ambassador training.
Meanwhile, this year, whiskey brand Jack Daniels launched its "Midnight Manager" program in Montreal, Toronto, Calgary and Vancouver. Expert mixologists visit bars and restaurants at night and educate bar staff on the brand's history and drink menu development, as well as conduct tastings, so that they may, in turn, educate their customers.
"Think of the same things a vintner would do talking about wine," says Rick Shaver, president and CEO at The Hive, which represents Jack Daniels.
"There's just such a pent-up interest in brands and particularly in spirit brands," he notes. "Millennial consumers [in particular] want to know how it's made, where it's made, who makes it."
And this education focus isn't just for alcohol brands. Starbucks in the U.S. recently launched a new coffee blog called 1912 Pike (the name refers to its first-ever address in Seattle). The idea is to share useful information about coffee, from how it's grown to how to enjoy it, and includes multimedia content featuring employee tips on how to grind and brew the best cup of joe.
And Canadian brand David's Tea has done experiential work, such as a truck tour this fall, aiming in part to teach Canadians more about loose-leaf tea and how to enjoy it through a multi-sensory experience.
"Educational content has been around since the baker decided to start baking in an open window so you can see what's going on," says Rob Levy, president of BrandFire Marketing Group, which has a specialty in activations.
"We don't just want to be told about product features, we actually want to be able to connect with brands," he says. "Educational content is a way of connecting with consumers without being overt about the features and benefits of the product itself."
It's not a new concept, but it is one that is accelerating these days. And one of the biggest drivers of that taste for learning has been social media.
"We're in the age of over-information," says Natasha Koifman, president of NKPR. "At the same time, we're not really learning anything. I think people are now taking a step back and want to understand what they're drinking," she says.
Providing easily digestible online information, like what Starbucks has done, has been a growing trend in the non-marketing world for a while now, Max Valiquette, VP of strategic planning at Publicis, points out. Khan Academy, for example, has short videos online that explain concepts succinctly.
"Educating people in the way something works through an online mechanism is something that brands aren't inventing, but brands are able to [now] do," he says.
For alcohol brands specifically, educating means being able to stand out in a crowded category, with dozens – if not hundreds – of similar products with similar taste profiles available. "You want to talk about history…you want to show how a brand actually means more than simply being a product on a shelf, and alcohol's a fairly natural fit for this," Valiquette says.
On a more practical level, education experiences are a way for alcohol brands in particular to stay creative and relevant in the face of often restrictive regulations or legislation that don't allow for inciting consumption in Canada.
"On the one hand, they're being forced to create interesting content to stay relevant to consumers," BrandFire's Levy says. "On the other hand, it's just good strategy for any brand, alcohol or not, to create a connection between the brand and what's important to the consumer."
But it's not to say that mass advertising doesn't still have its place. The payoff for an education program is longer, but the best strategies are still a mix of earned, owned and paid, says Veritas Communications president Krista Webster.
"Brands aren't just educating, they're actually taking the time to do sustaining programs," she says, adding that longer-term investments had, in recent years, been displaced in favour of marketing programs with more instant results, but now we're seeing a re-emergence of those longer-term programs.
"Education allows for a deeper relationship, it allows for an ongoing relationship," she says. "If you don't educate, you're all essentially the same."
Tasteful experiences
Beyond education, alcohol brands have been upping their game by creating immersive, sensory-driven food experiences. Here are just three recent examples.
Bacardi's Paladar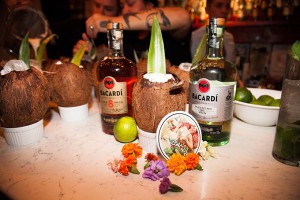 To launch its Gran Reserva Maestro de Ron double-aged white rum in October, Bacardi teamed up with Narrative PR to create a two-day pop-up restaurant and rum bar in Toronto. Aimed at transporting consumers to old-world Havana, Cuba, the bar came complete with Cuban food, décor, live music and dancing. It also involved a collaboration between Toronto-based chef Matty Matheson and Miami-based third generation Cuban chef, Eileen Andrade. The activation garnered more than 25 million impressions.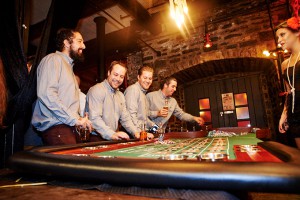 Sleeman's Speakeasy
Capitalizing on its "notorious" history, including bootlegging, the beer brand worked with Vibrant on a national contest where winners were invited to the Sleeman Speakeasy party in Old Montreal last month. With a goal of engaging young males in particular, the execution took winners back to the Prohibition era with a party that included a "sultry Madame host," gambling stations, live music as well as burlesque, and the underground event was only accessed with a secret knock.
Stella Artois' Sensorium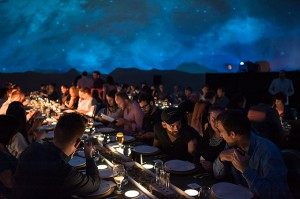 During this year's TIFF, premium beer brand Stella Artois created a sensory dome where consumers could be fully immersed in the tasting experience. Inspired by the insight that Stella consumers are more about experiences than material things, the goal was to provide an elevated multi-course dining experience inspired by the five senses. Veritas Communications worked with key Canadian media and influencers to generate consumer interest to buy tickets, attend, write and talk about the experience. The event completely sold out of its 2,360 tickets.