Out-of-home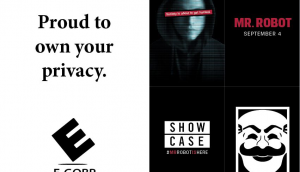 There are hackers among us
Showcase promotes Mr. Robot by hijacking outdoor screens and promos for other TV shows.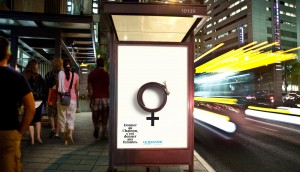 The positive effect of giving back
Don't throw out that old hat. Le Chaînon's new campaign shows how it can be put to good use.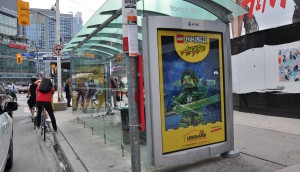 Check it out: Lego's new perspectives
The toy brand has a new angle on promoting Legoland by combining two techniques.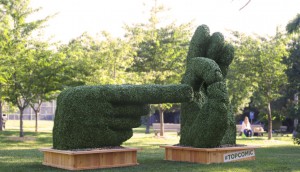 Help a comic out
SiriusXM and Taxi 2 make an appeal to help out Canadian comedians, for the good of society.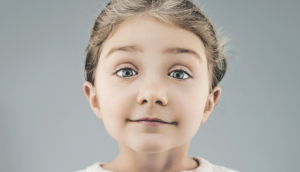 Canada takes three more Lions (out of) home
Leo Burnett, Lg2 and Brad collect Silver and Bronze hardware for creative featuring beers, balls and blocks.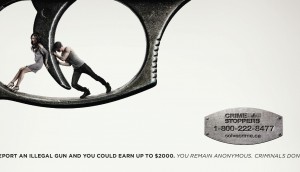 Helping Crime Stoppers hold the trigger
To reduce the number of illegal guns in Vancouver, the organization looks to common citizens for help.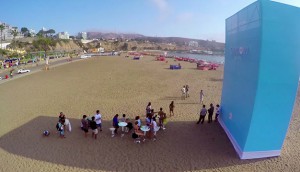 OOH goes high-tech
Check out these innovative outdoor campaigns, made possible thanks to technology.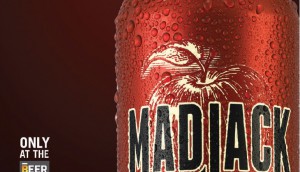 Check it out: Mad Jack's fake out
How the apple lager hopes to pique commuter interest at one of Toronto's busiest subway stations.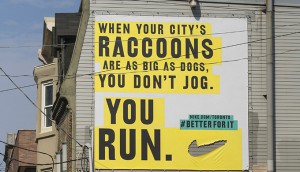 Nike and Adidas go local
A look at the brands' down-to-earth running initiatives that skip dialing up the adrenaline.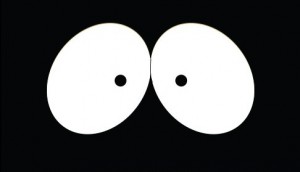 Tank creatives win Quebec Carte Blanche
Étienne Goulet and Luc Dupéré of Tank pick up the award for their Teletoon at Night execution.
Cossette and Lg2 pick up Carte Blanche wins
The agencies' OOH ideas for McDonald's and Nike have won the Astral competition in Vancouver and Toronto.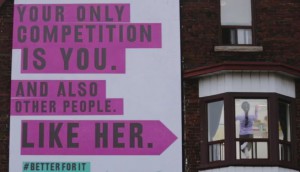 Nike gets Toronto women moving
The brand's cheeky new OOH campaign has Toronto-specific messaging geared toward the city's women.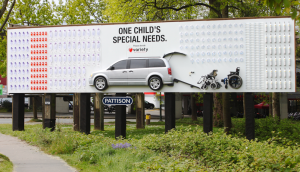 Check it out: Never ending needs
How a B.C. charity showcased one child's special needs in a big way.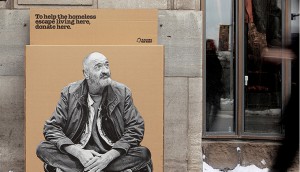 Shopper Innovation Awards: Raising the Roof hits the streets
The lowly donation box was re-imagined by creating life-sized ones that featured emotional images of actual homeless people.