Welcome to the wild world of weed
How brands in a new billion dollar industry are navigating regulations and social perceptions as they prepare for liftoff.
This story originally appeared in the Summer 2018 issue of strategy.
Bill C-45 is more than the document that legalized recreational cannabis in Canada. It's also a compendium of the rules and regulations around how licensed cannabis producers can communicate with consumers. Those rules inevitably shape the framework that companies must use to differentiate themselves, with the hope of succeeding in an industry where dozens of brands are scrambling for a piece of the multi-billion dollar pie.
But until recently, the rules were still subject to amendments from Ottawa. Combined with the slow trickle of announcements around retail regulations and packaging standards, licensed producers (LPs) dealing with this uncertainty felt like they were running at top speed over sheets of thin ice.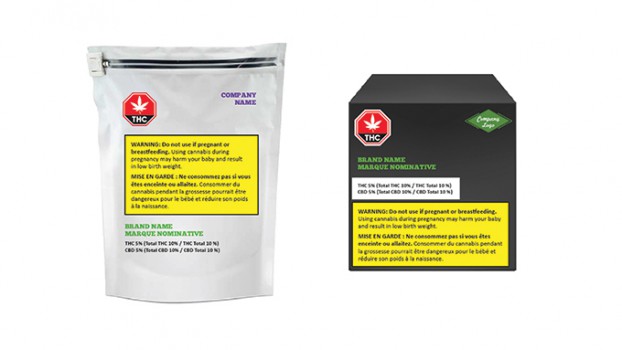 Ray Gracewood, COO at Moncton, N.B.-based Organigram, says his company dealt with the lack of clarity by researching multiple packaging and branding solutions, making investments where it wouldn't "come back to hurt us."
David Bigioni, CMO at Canopy Growth, was less focused on having multiple plans for his Smith Falls, Ont.-based LP. Rather, the company stuck with one clear strategy underpinned with options for different tactics and marketing opportunities. That kept Canopy's strategic approach consistent, but also flexible enough to evolve alongside the regulatory environment.
Not having a clear sense of packaging rules, or even the types of cannabis that could be sold, made it hard for Organigram to invest in things like automated packaging systems or different consumption methods, like edibles or sprays. This was especially challenging since retailers would likely look for products as soon as C-45 received royal assent.
"That's not a boat we can miss," says Gracewood. That's why Organigram was focused on ensuring its seat at the table by cultivating relationships with jurisdictional partners. It will supply product to stores in New Brunswick and Prince Edward Island, among the first producers to reach such deals.
But going into those meetings with solid branding was still vital. "We focused on putting our brand portfolio and SKUs together so we can be as many things to as many different consumer groups as possible. That's how we can go into those jurisdictions, have educated discussions around category management and put us in the position to be their preferred partner."
Consumer research was a major part of the prep work. Matt Coulson, group account director at Virtue, agency of record for Napanee, Ont.-based producer ABCann, says a lot of time was spent looking at U.S. jurisdictions like Colorado, where recreational cannabis is already legalized. Canopy's Bigioni points out that there were still plenty of insights to be gleaned in Canada.
"We might think of what we're doing as introducing a category, but we have to appreciate that it's been around for hundreds of years," Bigioni says. "There is almost 25% of the adult population already participating in the category at least annually. There's a lot of rich knowledge to help us understand the details of why and when different consumers use cannabis, which is the foundation to knowing our consumer."
One thing that has been consistent among LPs is the idea that they'll need to operate a portfolio of brands to succeed in the recreational market. The particulars of market segmentation are slightly nuanced across the LPs, but broadly speaking, many split adult recreational consumers into two major groups: experienced and inexperienced. As the terms imply, the first are those who currently or recently engaged in regular cannabis consumption (typically through the illicit market), with the second being those who aren't, but intend to consume cannabis once it's legal. They are different groups with different concerns, knowledge and levels of comfort with cannabis, which is why LPs didn't just launch one, but multiple brands to reach both types of consumers.
"It was clear that one brand could not play all these roles across different segments," says Coulson. "We did a fair bit of research to break out what we expected to be the main market segments. A portfolio approach emerged as the best strategy very soon after we began our research."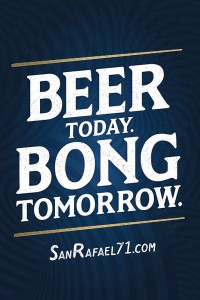 MedReleaf was the first to put this multi-brand approach into action in a visible way. In February, the Toronto-area producer launched a campaign with agency Grip for San Rafael '71, a brand that "celebrates classic cannabis culture" of California in the '70s. While slightly more mature than might be expected, the campaign used humour, with weed puns in ads and a radio spot that was nothing more than 30-seconds of giggling. While it couldn't outwardly promote cannabis yet, a partnership with Amsterdam Brewery on a San Rafael-branded beer gave the company a product to advertise and get consumers familiar with the name.
MedReleaf followed that with the creation of AltaVie in April, a brand rooted in the increasingly popular wellness space. Working with Bensimon Byrne and Narrative, the brand created a Toronto gallery event that looked more like the launch of a lifestyle brand than a cannabis one, with authors and artists discussing wellness issues and the different ways they express "living in the now."
"It speaks more to the premium consumer who is a little more discerning about life in general," said Darren Karasiuk, then the VP of strategy at MedReleaf. "They won't identify with the classic cannabis culture, and are probably new to the category. There's a big difference in terms of how we need to speak to them and the kinds of things cannabis can serve."
MedReleaf has since been acquired by Vancouver's Aurora, with San Rafael and AltaVie set to become the cornerstone of the recreational brand portfolio for what could become a cannabis giant (as of this writing, the deal has yet to close).
Battling against Aurora to hold onto its spot at the top of Canada's cannabis mountain is Canopy Growth. Launched as Tweed in 2014, it may be the most well-known company in the industry. The producer's portfolio includes Spectrum for medical customers, and it signed a deal with Snoop Dogg to create the Leafs by Snoop brand. It is also licensed to distribute Amsterdam-based brand DNA Genetics for those interested in the particulars of cannabis cultivation.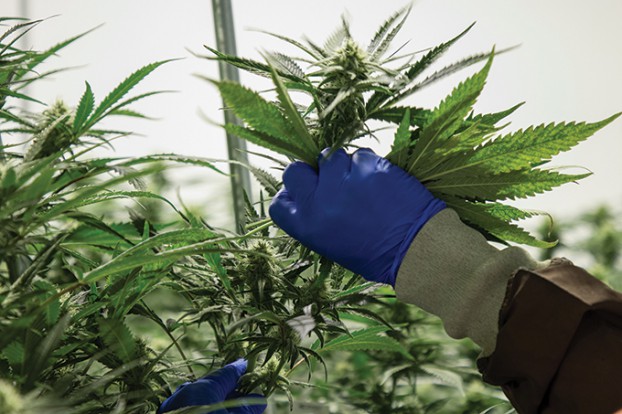 But Canopy is deviating from its competition by having Tweed, by and large, serve both experienced and inexperienced customers in the adult recreational market.
With a welcoming brand voice to go with an established history (relative to the space), it has both a track record and friendliness that appeals to experienced users who respond to credibility, as well as those looking for a trusted brand to guide them through a new category.
"It's a great platform for us to build on and evolve, so it was a great thing for me to inherit," says Bigioni, who joined the company from Molson Coors last year. "It's also built on our values as a company, which is going to be so important in this category."
According to Vividata, 29% of Canada's adult population still opposes the legalization of cannabis as they associate it with negative effects and believe it to be a gateway to harmful drugs. Even those in favour of legalization have been guilty of some NIMBYism: when the Ontario Cannabis Store – mocked by some would-be customers in the province for what they saw as bland branding and sterile in-store environments – announced its first locations, local residents were shocked that it would be in their "family oriented" neighbourhoods (despite, in some cases, the presence of LCBOs in the same communities).
"There is a social stigma around this still," says Lance Mortlock, national strategy leader at EY Canada. "Part of it is the need to have a modern and enjoyable brand experience, but it's also important to improve trust, public image and community acceptance through things like CSR."
For Aphria's Solei brand, the CSR emphasis is on sustainable and environmentally friendly growing practices, while dozens of others have prioritized keeping its products out of the hands of youth by working with groups like MADD. Across Canada, Tweed is expanding on its history as a contributor to the economy and community of Smith Falls with a "4/20 Fund," which will give $20 million to community initiatives over the next four years.
CSR isn't just important to combat stigma. Standing for something is going to be one of the few things that will help LPs differentiate in an environment where communication channels are limited.
Resembling marketing and communications rules in the Tobacco Act, guidelines in C-45 essentially prohibit cannabis brands from advertising everywhere except through direct communications to people over 18 years of age; in places where young people are not permitted by law; at point of sale; and through telecommunications, such as online platforms.
Many cannabis producers hoped it would be different. In November, a coalition of LPs and cannabis industry associations worked with Ad Standards to develop their own proposed regulations for advertising. While the government taskforce's proposed rules were nearly identical to the tobacco industry, the coalition's were closer to alcohol: they recommended being allowed to advertise on most platforms, but not promote the act of consuming cannabis or advertise to people under the legal age and stated that they would include responsible use statements. Marketing for the recreational market, according to the coalition's recommendations, would also need to stay clear of implying that cannabis could have therapeutic or health effects.
Some LPs had previously been working to drive as much awareness as possible, but then began to scale back as Bill C-45 made its way through the Senate and regulations got closer to being enforced. Images of intricate packaging that was beautifully designed by producers, but not compliant with Health Canada's standards, were removed from web portals. Activations that were tactical but not in a prescribed area (where messaging was legally allowed) were cancelled or removed from the market.
Though rules are strict, sponsorship remains a place where LPs have some room to build profile. Aurora was the presenting partner of the NXNE festival and Tweed hosted a "wellness zone" as part of its sponsorship of Pride Toronto.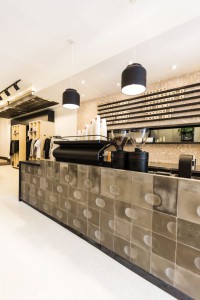 In provinces where private retail is allowed, some LPs have been going through the process of establishing their own stores, which would give them another touch point with customers. Tweed is among those brands, while Toronto's Tokyo Smoke – one of the first to bring cannabis into the mainstream using a lifestyle approach – acquired LP Doja earlier this year and created parent company Hiku, which can sell cannabis alongside its accessories and fashion lines.

But the main thread – which has been consistently pegged as an opportunity for LPs throughout their preparation – is education.

When Leamington, Ont.-based Aphria launched Solei in April, it targeted "novice users" by baking education directly into its products. Instead of different strains, Solei organized its products into "moods" and occasions, be it unwinding after a long day of work, or invigorating a social gathering with friends.

"We were keen to create a brand that really allowed users to open up and discover the new opportunities cannabis can bring to the table," says Meghan McCrae, VP of marketing and communications at Aphria. "We're letting consumers focus on how they want to feel. We're not looking to create one mood; it's really about offering experiences across the various moods or occasions that cannabis can be a complement to."

But education is also important for those who are already regularly using cannabis. These are people who, in many cases, received recreational product from a trusted source and "their guy." They know what they like but not what its components are. Just because someone participates in the illicit market doesn't mean they know which specific strain is indica vs. sativa or the effects of different THC levels better than anyone else.

In May, Tweed launched its web portal, where visitors are immediately welcomed by the word "Hi" in big colourful letters, as well as answers to different questions, ranging from the difference between CBD and THC to information about the company itself. Once visitors go to the product page, they're given a list of things to do, such as watch a movie, socialize or take a nap, with the brand suggesting Tweed products best suited for those activities.

"When recreational cannabis comes online and you walk into a retail store, the amount of choice that's available is going to be overwhelming no matter who you are," Bigioni says. "Education is just as vital for the daily or weekly consumer because they don't have a point of reference."

While the rules were still subject to change, most LPs had some idea of what communications channels would likely be available to them. That knowledge influenced their marketing departments, prioritizing skills for direct, PR and digital channels, namely things like data, CRM and research. But despite the fact that cannabis marketing will end up being highly tactical, Bigioni says the importance of creativity becomes raised, not lowered.

"It's that David Ogilvy line: 'Give me the freedom of a tight brief,'" Bigioni says. "To stand out in an environment where all you can see is walls, you need to see opportunity instead. We would have liked things to have played out a little differently, but we're going to embrace what's available and make the most of it."

The Who's Who of Cannabis

CANOPY GROWTH
Brands: Tweed, DNA Genetics, Leafs by Snoop, Spectrum
Marketer: David Bigioni, CMO
Agency partners: Cossette, Behaviour, Konrad Group
Besides its established presence in Canada, Canopy is also entering medical markets, with investments and distribution deals touching South America, Europe and Australia.

AURORA
Brands: Aurora; San Rafael '71, AltaVie, Woodstock and MedReleaf remain under the ownership of MedReleaf, until the acquisition closes
Marketer: Savior Joseph, SVP, global marketing
B.C.'s Aurora is challenging Canopy for the title of largest LP in Canada through acquisitions of established producers like MedReleaf and – following a drawn-out takeover process – CanniMed this year.

APHRIA
Brands: Solei, Aphria, Broken Coast
Marketer: Meghan McCrae, VP of marketing and communications
Agency partners: Jacknife, Diamond, Edelman
Based in the greenhouses that have occupied Leamington, Ont., for decades, Aphria not only has the size to meet the demand that will come with legalization, but it also has sustainable and environmental growing practices that will help it connect with consumers.

HIKU
Brands: Tokyo Smoke, Doga, Van der Pop, WeedMD (pending approval), Maitri
Marketer: Josh Lyon, VP marketing
and partnership
Agency partner: Jackman Reinvents
Tokyo Smoke made a name for itself by being among the first to take cannabis culture mainstream by selling cannabis accessories,
fashion and lifestyle products. It acquired LP Doja, creating a vertically integrated company and bringing its own cannabis to store. It's also one of the few cannabis retailers to have pre-existing brand caché.

ORGANIGRAM
Brands: Ankr, Edison Cannabis Company, Trailer Park Bud, Organigram
Marketer: Ray Gracewood, chief commercial officer
It's not as big as some of the others on this list, but Organigram is punching above its weight with brands that include Ankr (which leans into the company's roots in organic production), Edison (for the consumer looking for a high-end, scientifically crafted product) and Trailer Park Bud (a budget-conscious brand for fans of Ricky, Julian and Bubbles.)

Update: This story has been updated to better reflect the fact that Aurora's acquisition of MedReleaf has yet to close.