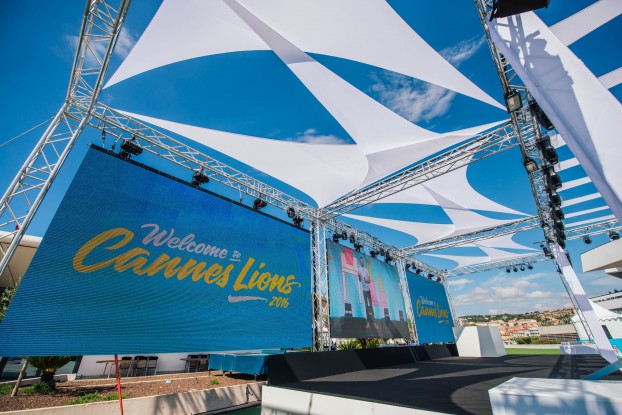 By Jennifer Horn, Harmeet Singh and Josh Kolm
Following 29 shortlist mentions in five categories yesterday, Canada has received 28 more nods in Cannes for Design, Digital Craft, Outdoor and PR. While Canadian work was a no-show in the Product Design category, Canucks had a strong presence in this year's Design category, picking up 14 mentions on the shortlist.
There are some familiar campaigns on the latest shortlists as well. Read on to see the work making a strong showing on the Croisette this year and check back for more coverage of this year's winners and shortlisted work.
Digital Craft (3)
Kale "Sons of Gallipoli" Jam3
Interface & Navigation
Video / Moving Image
Jam3 and agency Modiki created an interactive documentary, Sons of Gallipoli, about one of the bloodiest battles (lasting 9 months and seeing over 500,000 casualties) from World War I for ceramics brand Kale. The digital project commemorated the event's 100th anniversary, and was told from the two opposing Turkish and Aussie sides. The Toronto production shop pieced together new and archived footage as well as handwritten notes from those affected by the battle. It was innovative in its use of a "picture in picture view" that allowed viewers to follow the film while simultaneously being able to explore related photos and content.
Nissan North America "Diehard Fan" Critical Mass Calgary
Augmented Reality (AR)
As part of its partnership with the National Collegiate Athletic Association (NCAA), with the help of Critical Mass, Nissan created an app that helped football fans show support for the favourite team. It used the wonders of modern facial recognition technology to super-accurately apply face paint specific to their team. The app gave users 21 different designs to choose from, including ones exclusive to different schools. From there, they could take photos or record a video of themselves cheering or singing a fight song, while the makeup moves to match every line, contour and trembling muscle of their screaming face.
Outdoor (5)
SiriusXM "Top Comic Pet Groomer" Taxi
Entertainment & Leisure
For SiriusXM's "Top Comic" competition, in which comedians compete for the title, three Just For Laughs appearances and $25,000, Taxi created an absurd poster that proves comedians see pretty much everything as a joke. The poster that's up for a Lion implores the public to vote for their favourite comedian so that they never have to resort to becoming a pet groomer if they're not able to make it in the biz.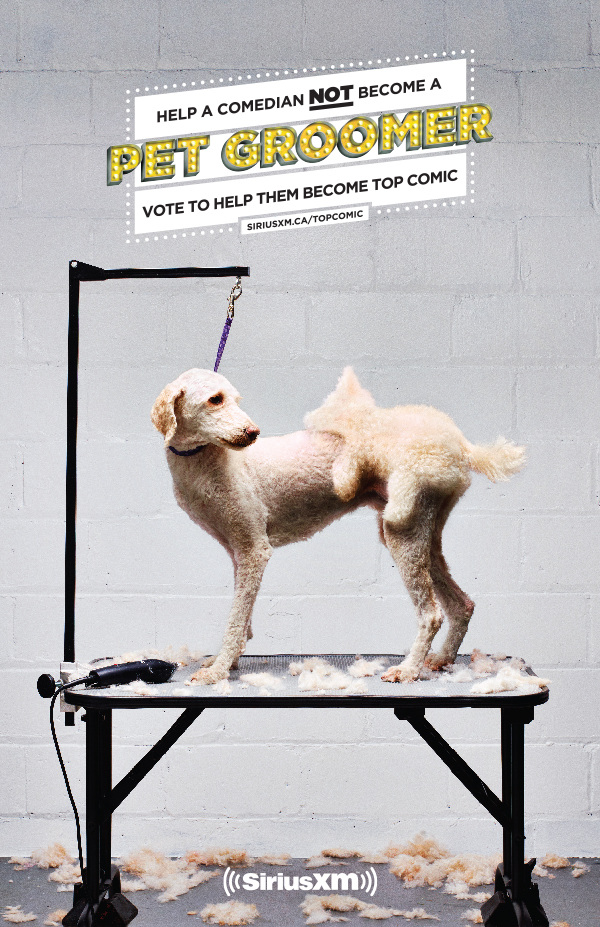 MLSE "Kyle Don't Stop #NBAVoteAway Poster / Alternate Poster / Home Poster" Sid Lee Toronto
Corporate Image & Sponsorship (x3)
The "Kyle Don't Stop" posters were created by Sid Lee as part of a broader push for fans to vote for Kyle Lowrie to go to the NBA All-Star game. The campaign and posters built on the momentum that Kyle and his team had seen in the months up to the NBA All-Star game and reminded fans to vote.
McDonald's "Snow Report" Cossette Vancouver
Use of Digital Outdoor
Created by Cossette's Vancouver office, the McDonald's billboard not only gave drivers on Highway 99 en route to the Whistler Blackcomb ski resort the most recent snowfall measurements from the mountain, but also featured a changing photo of one of McCafe's espresso-based drinks with the foam or whipped cream level that best matches the snow report.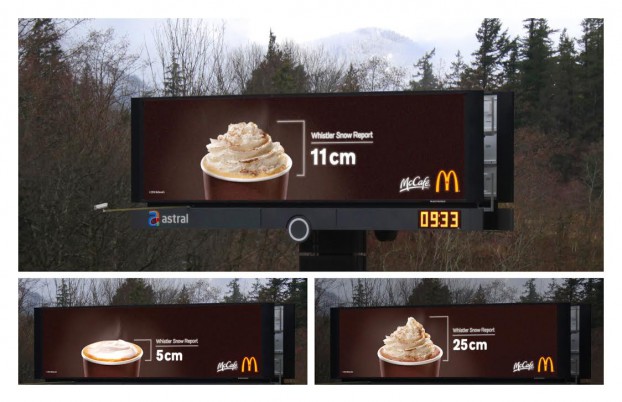 PR (6)
Bank of Montreal "NBATM" FCB Toronto
Financial Products & Services
Toronto loves its basketball and the hype was bigger than ever during the lead-up to the NBA All-Star 2016 earlier this year. To promote its NBA sponsorship in a cheeky way, the bank and FCB created an ATM that was really only useful to those of a certain height (think 10 feet tall). Luckily for those among us who are vertically challenged, a "real" BMO bank machine was just a few feet away.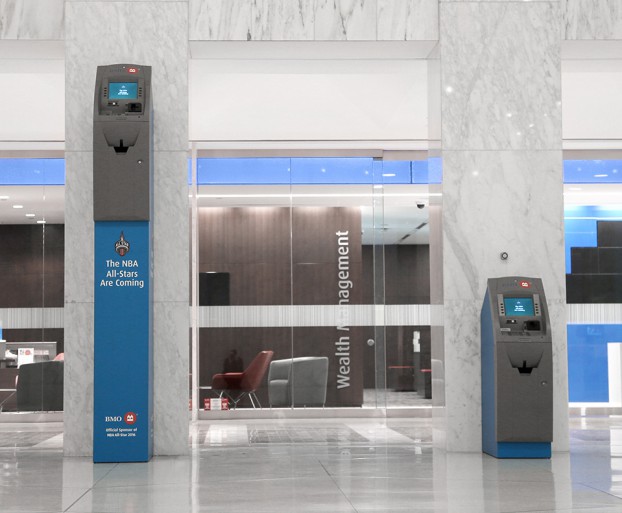 John St. "#CoverTheAthlete" John St.
Charity & Not for Profit
John St. asked the press to #CoverTheAthlete in a video that encouraged the media to put a time out on "sexist commentary and inappropriate interview questions female athletes receive today." The team sourced a handful of commentary and questions they found on the web that trivializes a woman's accomplishments, including "Give us a twirl! Tell us about your outfit," and then turned the table on them and edited a video with clips of male athletes seemingly (but not really) flabbergasted by similar statements directed at them.
The American Association of University Women (AAUW) "#TheReal10″ Rethink Toronto / WongDoody
Public Affairs & Lobbying
Created for the American Association of University Women in partnership with L.A.-based agency WongDoody, the campaign flipped the idea of a woman being featured on the U.S. $10 bill (a move announced by the Treasury Agency) into a more sobering reflection on the pay gap. The shops created a social tool that let users place their own photo within the tenner, along with showing how women of various ethnicities make less than men.
Raising the Roof "Coming Soon" Leo Burnett Toronto
Events & Stunts
Leo Burnett's "Coming Soon" stunt in an affluent Toronto neighbourhood duped people into believing a homeless shelter would be opening soon. After several passersby called in to a hotline to voice their concerns, a new sign emerged that said Raising the Roof didn't want a shelter there either – or anywhere for that matter.
Ovarian Cancer Canada "Ladyballs" Grey Canada
Social Community Building/Management
Created for Ovarian Cancer Canada (in its first national push), this campaign from Grey Canada and Erin Richards PR called on women to show their "ladyballs" and bring the discussion of the lesser-talked about cancer to the forefront. The ballsy work already picked up a Silver Lion during the Lions Health festival this year.
General Mills Canada "Bring Back the Bees" Cossette, Veritas Communications
PR Excellence in Effectiveness
To bring attention to the dwindling bee population, General Mills' Honey Nut Cheerios brand made a bold move: removing its signature bee from its packaging. That was part of the larger "#BringBacktheBees" campaign, which aimed to plant 35 million wildflowers across the country (one for each Canadian), to help the bee population thrive.
Design (14)
Parc Olympique "40th Anniversary" Lg2Boutique
Creation of a New Brand Identity (Consumer/Corporate)
Logo Design: Local Companies & Brands
Ahead of the 40th anniversary of the 1976 Montreal Summer Olympics, Lg2′s design shop Lg2Boutique created an entirely new identity for the Olympic Park facilities, which have been repurposed for a range of public events since the games. The new identity, which used four colours (one for each section of the park) in a retro design that reflected the site's Olympic history, was deployed in everything from posters promoting the facility to new merchandise to security badges.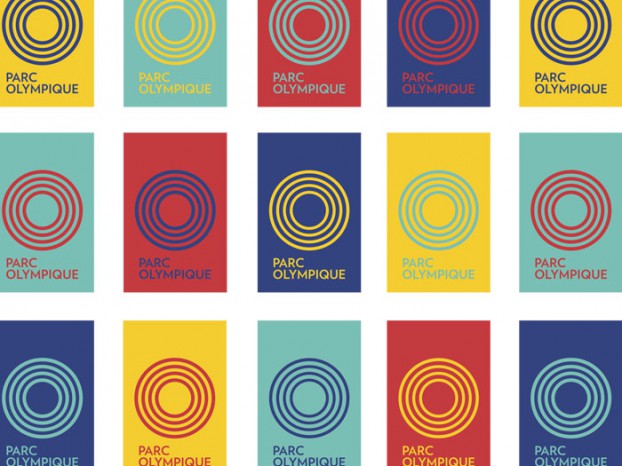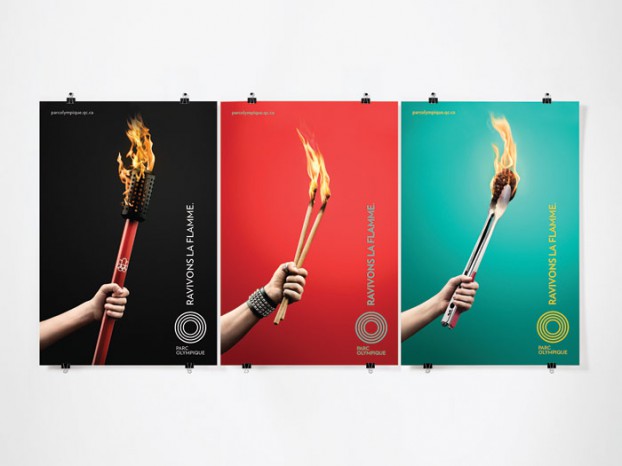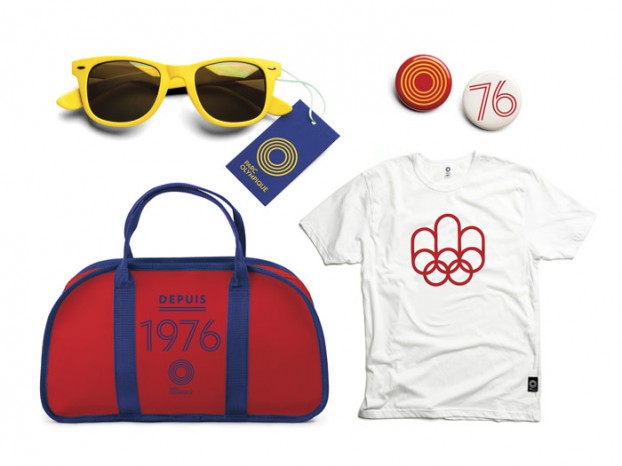 Toronto Raptors (Maple Leaf Sports & Entertainment), "Rebrand/Refresh" Sid Lee
Rebrand/Refresh of an Existing Brand
After helping the Raptors coin the now iconic mantra "We The North," Sid Lee helped the team craft a new logo that better reflected its newfound trendiness, complete with new colours, logo and uniforms.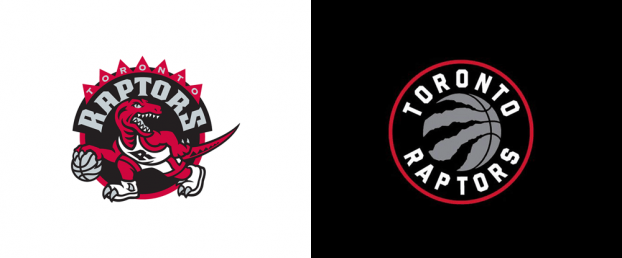 Somerset Graphics "Printed By Somerset" Leo Burnett Toronto
Rebrand/Refresh of an Existing Brand
Website Design
To show that Somerset Graphics could do any kind of printing job thrown at it, every time Leo Burnett printed the new logo for Somerset (inspired by the stacks of paper that come off a press), it did so using a different technique or paper stock. On Somerset's new website, the idea of "you supply the design, we'll focus on doing good printing work" was reflected in a super-minimalist design, created using only black and white lines.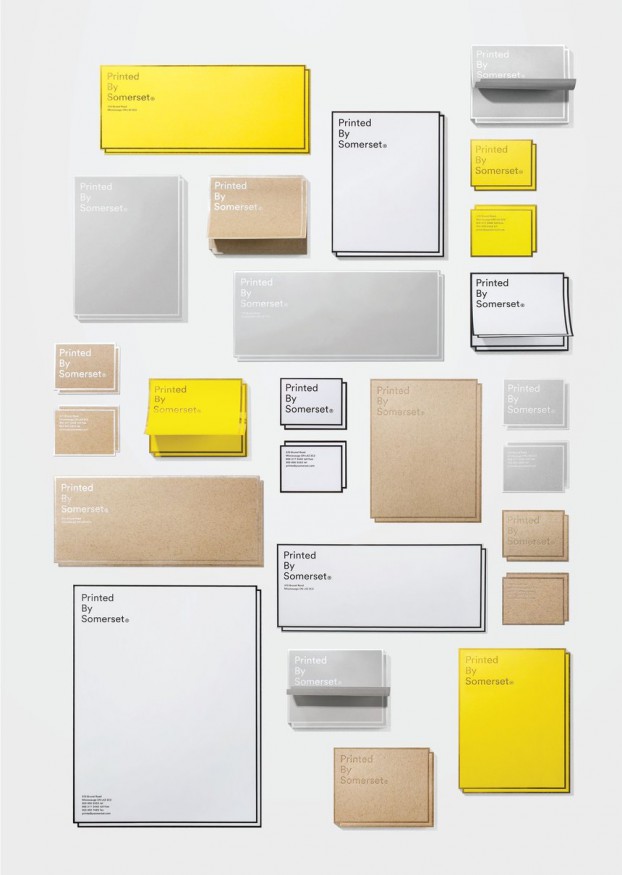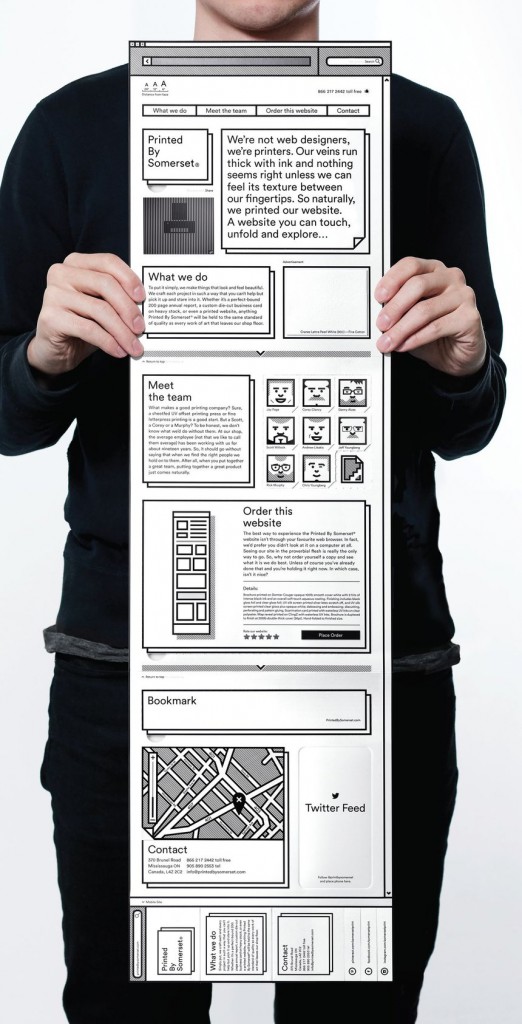 Toronto PFLAG "Shedding Light on What Matters"; "Queer"; "Trans"; "Lesbian" J. Walter Thompson Canada
Posters (x3)
Typography: Poster
JWT's posters for Toronto PFLAG showed kids in schools the people and personalities that were behind the labels they might judge their LGBTQ classmates on. Every time a poster with words like "queer," "trans" or "lesbian" was photographed with their phones, the flash would illuminate a whole story about how their sexuality or gender identity was just one of many things that defined who they were.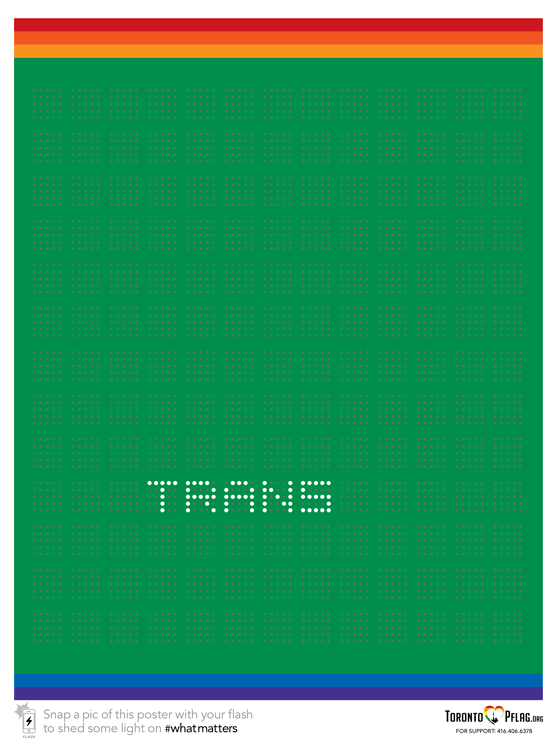 McDonald's Canada "Happy Moving Day" Cossette
Posters
To show McDonald's Canada was right there with them during the frustrations of Moving Day, Cossette designed a series of posters, each one done using actual coloured mover's tape, to recreate images of its iconic food.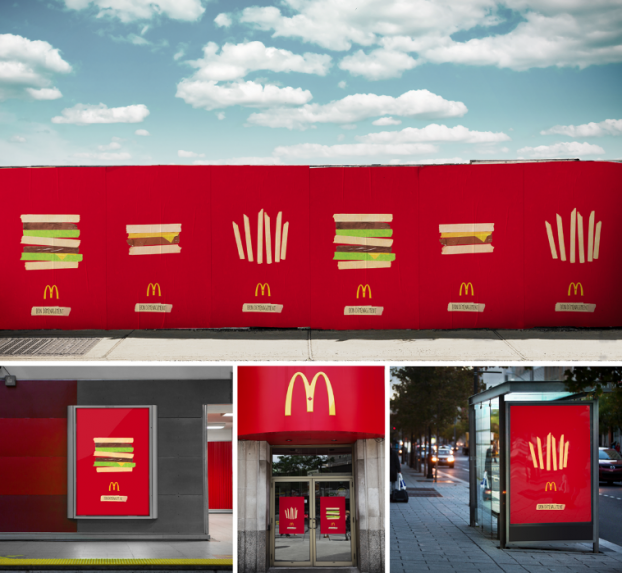 Zulu Alpha Kilo "Say No To Spec" Zulu Alpha Kilo
Self-promotion
Created for strategy's 2015 Agency of the Year awards, Zulu showed just how ridiculous it would be if clients in industries outside of advertising insisted upon receiving free spec work the way many clients in advertising do. In response to the positive feedback the campaign received, Zulu created a dedicated website featuring a curated list of social posts made about the video.
Edmonton International Airport, "Annual Report" DDB Edmonton
Annual Reports and other Corporate Communication
Illustration: Print & Editorial
DDB's latest annual report for the airport was stylishly designed, using an animation technique called Kinegram that makes it seem like the drawings are coming to life. 
Canada Goose "Out There" CAA Marketing
Video / Moving Images
To support Canada Goose's content-heavy, emotional approach, CAA Marketing in Los Angeles created a short film and global brand campaign called "Out There." The five-minute film was directed by Canadian filmmaker Paul Haggis, and told the story of the 60-year-old brand and some of the adventurers who have donned the iconic coats.