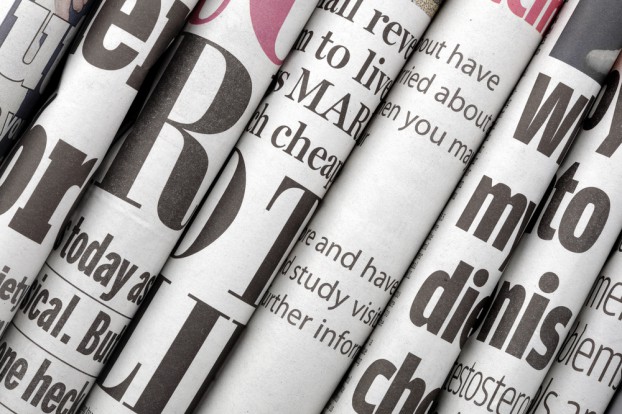 We're now officially at the end of our reminiscing. This year was our 25th anniversary, so every Thursday for the past 25 weeks, we visited the stacks of old magazines to bring out the biggest and baddest news from the past two and a half decades.
But this year, we launched our new daily newsletter, so to finish off our series, we're throwing back to the biggest news stories of the year. And what a year it was. Plenty of upheaval and innovation to focus on, so check out the highlights below.
Clients on the move
Some major clients got shuffled this year. In June, Telus announced it was naming new-to-Canada agency The&Partnership as its AOR, while Vision7 picked up the Koodo brand, ending Telus' 18-year relationship with Taxi.
In September, Zulu Alpha Kilo took a bold step and resigned Coca-Cola after four years together, though neither party would disclose the reasoning behind the split.
Rethink continued to grow its Molson portfolio, picking up Coors Light from Leo Burnett – this was the third time in two years the beer brand has shuffled shops.
Over at Kraft, a big shuffle of shops became clear recently, when it was revealed that the brand was trying to align its agencies across North America. News first broke in July that Kraft Dinner was shifting the account from Anomaly - mere months after the agency introduced a new brand platform for the Canadian fave – to Union. Shortly thereafter, Leo Burnett confirmed it cut the cheese… er, picked up a slice of the pie, getting the brand's fresh cheese portfolio, while more recently Kraft announced McGarryBowen picked up the masterbrand work for the CPG co. Taxi retained a number of accounts, including Mio and Maxwell House.
Over at Volkswagen, the car co eschewed the traditional RFP process, hiring a third party to scope out the agency option that would best meet its needs. DDB fit the bill, owing largely to its massive cross-country footprint and strong strategic planning background.
Mergers, acquisitions and growth, oh my!
Was there something in the water? This year, a bunch of agencies joined together, while others expanded their borders.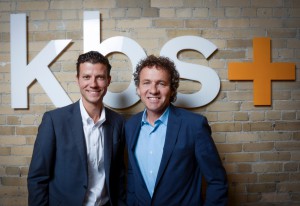 First up, Capital C shuttered its doors in June, handing the office keys over to KBS, which merged the Toronto agency, founded by Tony Chapman, into the fold (check out Chapman's parting words for the ad world).
Fellow MDC brand shop Union also made a big splash this year after it announced in August that it was buying sister agency Trapeze in a bid to give the agency scale to go after bigger clients.
Over at Sid Lee, the shop officially announced the opening of two new offices (plus a content division to boot), including a shop in Calgary and Los Angeles. At Lg2, the Quebec shop took the plunge and opened its first office outside of La Belle Province, poaching Chris Hirsch and Nellie Kim from John St. and Jeremy Gayton from Taxi to lead the new office in Toronto.
Twist Image got snapped up by WPP back in May in a bid to tap into the holding co's global resources. while Nurun was sold by Quebecor to Publicis for $125 million after the media co decided to focus in on its telecom business.
Brands say what?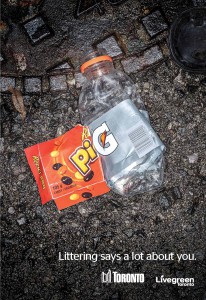 One of our top-read stories this year was all about ads that almost didn't see the light of day. A handful of anti-littering posters from the City of Toronto by Publicis made waves after getting posted online. But the City had to pull the ads after brands complained about their use of trademarks. Apparently, some of the brands took issue with the fact that the city merged them with other brands to write out offensive words describing litter bugs (think Lay's and Crazy Glue to get "lazy," or Sweet and Low and Lifesavers to get "lowlife"). They couldn't hold the ads back though – social media stuck to this story like… Crazy Glue.
Personalization and gift-giving were huge trends for brands this year: top stories included Coca-Cola Canada's push to bring personalized Coke cans to the market and TD's automatic thanking machine, which blew up the 'net, not to mention the award circuit.
KBS and Bissell also made a splash with their viral video about a brave brand manager eating off a freshly vacuumed subway platform (it was later revealed that the "passersby" in the vid were actors), while Wonder Bread's adorable new brand positioning felt like the best thing since, well, sliced bread.
Shuffling executive ranks
Plenty of execs moved around this past year on both the agency and brand side.
Over at FCB, Robin Heisey departed, making way for Jon Flannery to joins as CCO from FCB Chicago, while former Proximity president Tyler Turnbull joined FCB to lead the Toronto office and former Bimm SVP Tim Bowen took charge of the FCB Montreal shop.
DDB named Cosmo Campbell as its CCO after Kevin Drew Davis announced his move to Chicago.
Just a year into her stint at Facebook, former Saatchi & Saatchi ECD Helen Pak decided it was time for a return to agency life. She takes over as president and CCO at Havas, amid a complete revamp at the agency. The shop tore down the silos to create an integrated agency, saying goodbye to distinct divisions like Palm + Havas and Havas Media.
Former president Chris Jordan left Y&R, leaving CCO Israel Diaz to captain the execs. Matt Litzinger, former CCO at Cossette shifted over to Red Lion to helm the Publicis shop after former president Brett Channer moved to Jackman Reinvention. Rethink snagged Andy Macaulay from Union, reuniting the former Zig-man with Molson. Finally (okay, not finally, but there were so many moves this year, it would take an entire article just to list them all), Taxi's Paul Lavoie stepped back into the creative fold as its CCO, following the departure of Frazer Jelleyman in September.
Over on the brand side, Target's VP of marketing Livia Zufferli left the beleaguered retailer to take charge of Rogers' brand portfolio as its SVP. At Shoppers Drug Mart, former Rogers SVP of brands and marketing communication Shelagh Stoneham filled Sandra Sanderson's (now EVP marketing at Walmart) shoes as its new SVP of marketing. After naming a new president in the summer (bringing on board Ana Dominguez to replace the outdoing Philip Donne), Campbell Canada promoted Moya Brown as the brand's VP of marketing, filling the role that had been vacant since the departure of Mark Childs a year earlier.
Former Molson Coors exec Peter Nowlan took on a different type of brew this summer, when he shifted over to fellow iconic Canadian brand Tim Hortons, helping it nab our 2014 Brand of the Year title. Finally, McDonald's shuffled some of its marketing execs around, shifting Joel Yashinsky down to the U.S. to lead marketing and advertising in the States and bringing Antoinette Benoit over to Canada from France to lead the Canadian market (and she's already got big plans for us).
Award wins and woes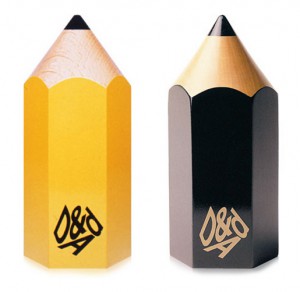 After eight years, the coveted Black Pencil, dished out at the D&AD Awards (and of which only seven were handed out), came back to Canada. The lofty prize was awarded to Calgary agency Wax for its work with the Calgary Society for Persons with Disabilities, in which it planted a staple right in the middle of the non-profit's annual report to show off how limiting living with a disability can be. The award only goes to brands that "fundamentally change the rules of the category."
In B.C., the annual Lotus Awards were called off due to the lack of entries when two of the province's biggest agencies decided against entering.
And alas, Canadians didn't fare that well at this year's Cannes Lions, leaving the Palais without a single Golden Lion. Grey's Patrick Scissons has some interesting thoughts as to why (and how to never let it happen again.) Food for thought as you think about your 2015 marketing.
Did we miss some big news from the past year? Weigh in through the comments.
Want more strategy Throwback? Catch up on the headlines from 1989, 1990, 1991, 1992, 1993, 1994, 1995, 1996, 1997, 1998, 1999, 2000, 2001, 2002, 2003,
2004, 2005, 2006, 2007, 2008, 2009, 2010, 2011, 2012, 2013 and 2014. 
Top image courtesy of Shutterstock.